About Logilec
Since 1996, Logilec has provided logistic solutions for E.Leclerc, which is a hypermarket and cooperative society chain offering healthcare and leisure goods with more than 800 locations throughout Europe.
The Challenge
Always on the lookout for innovation, Logilec began their search for an automated picking solution for E.Leclerc during 2018. The company was struggling to keep pace with rapid e-Commerce sales growth and seasonal peaks while utilizing a 5,000 m2 maze of shelves to store manually picked goods. This resulted in a strenuous, disjointed inventory storage and picking process for warehouse employees who spent the majority of their working hours traveling several miles while searching for order goods among thousands of product references. An innovative solution was needed that could quickly remedy these issues with minimal disruption to on-going operations and seamlessly expand to meet future growth.
The Solution
Results
1. Increased Efficiency
Productivity increased by 4X as operators no longer must walk and carry goods throughout the warehouse
Entire height of the warehouse utilized to increase storage density by 5X
2 Skypicker stations fully automate the picking process for 50% of ordered goods
2. Increased Performance
Increased throughput by 5X to meet high demands of e-Commerce orders
Ability to access any SKU in the system within two minutes to service urgent order requests for fast shipping
3. Enhanced Flexibility
System installed and expanded three times with minimal interruptions to on-going operations
Innovative software enables painless adjustments to weekly and annual sales peaks as well as high volume of SKU rotations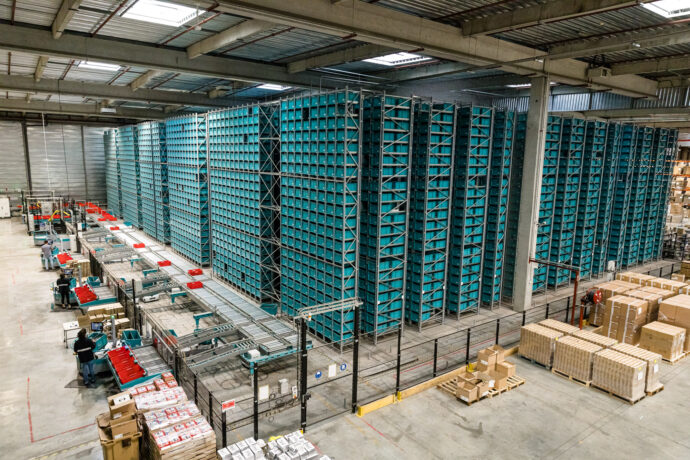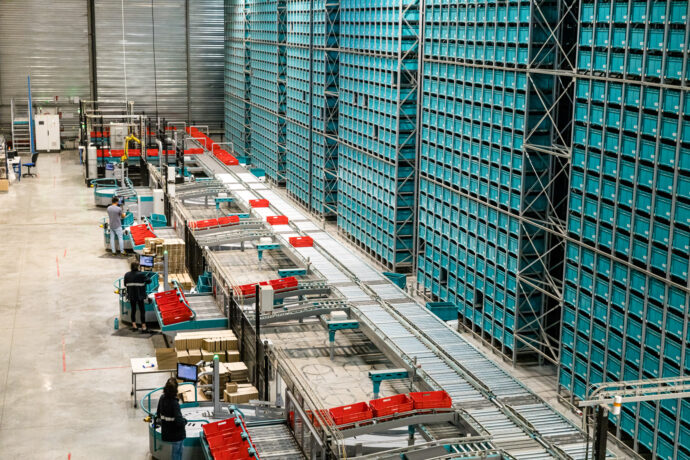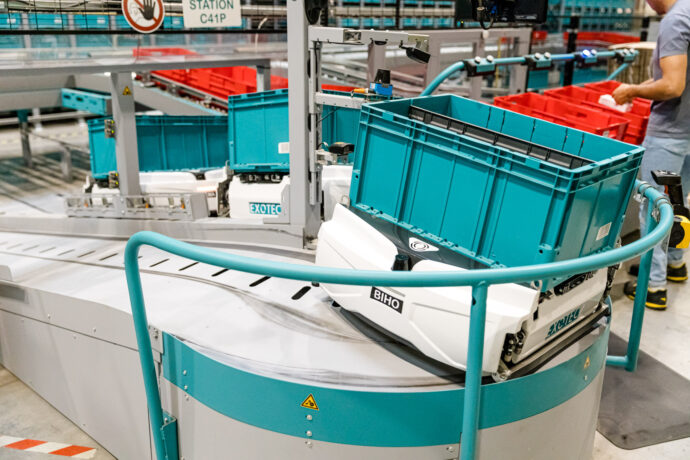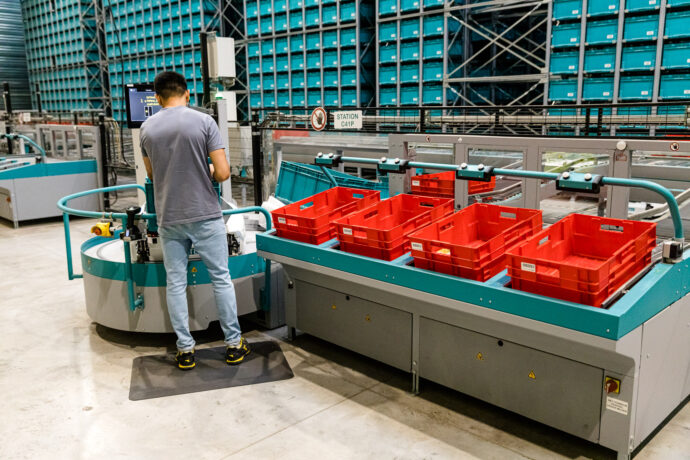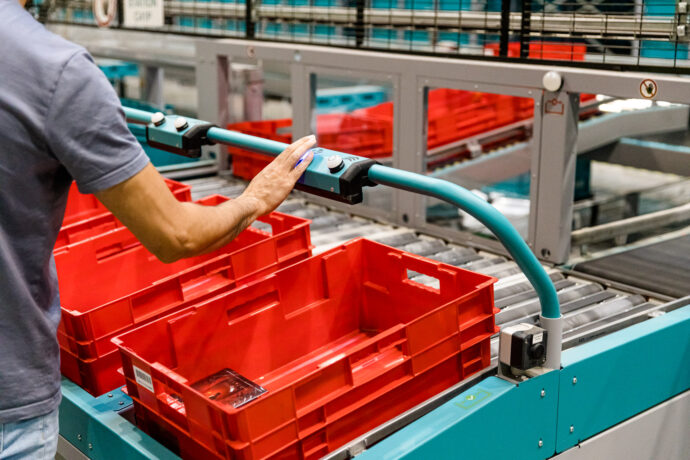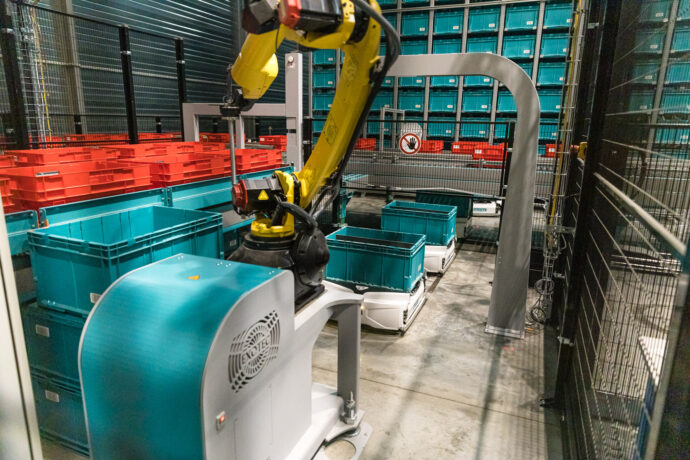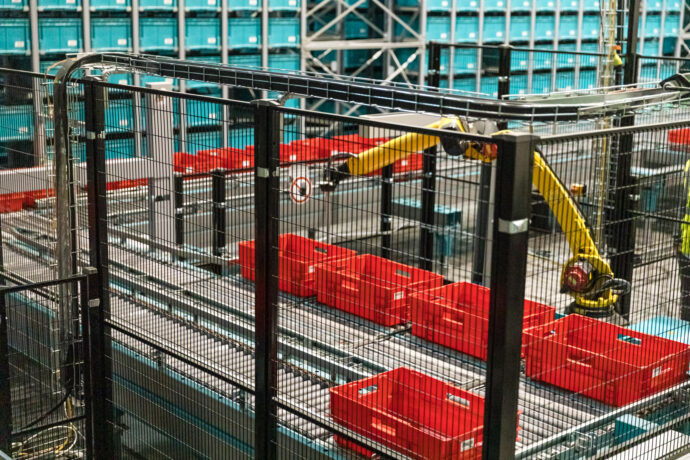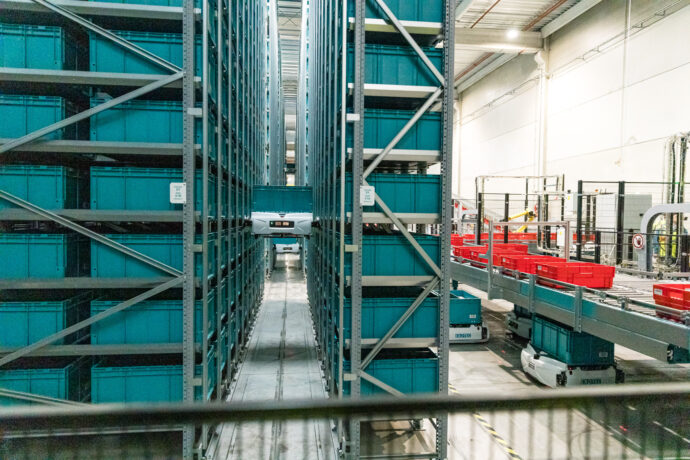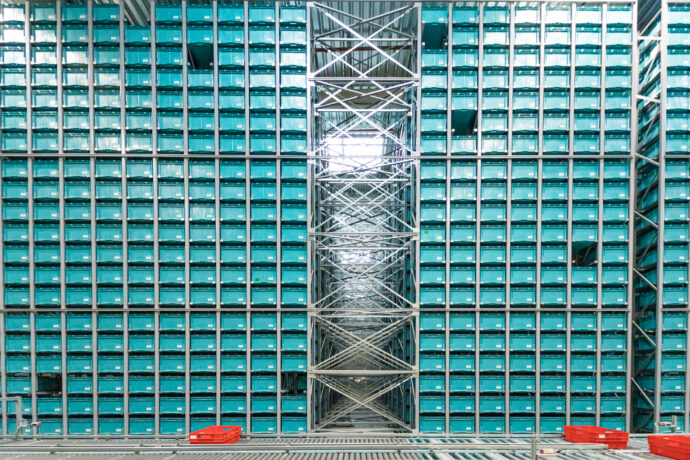 ---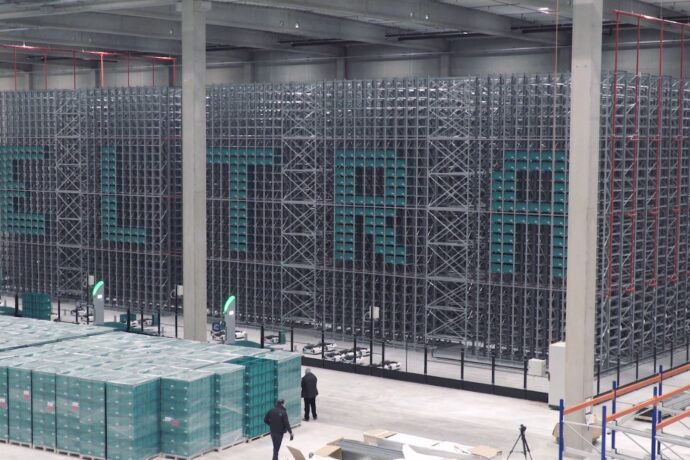 Seamlessly evolve fulfillment with your business model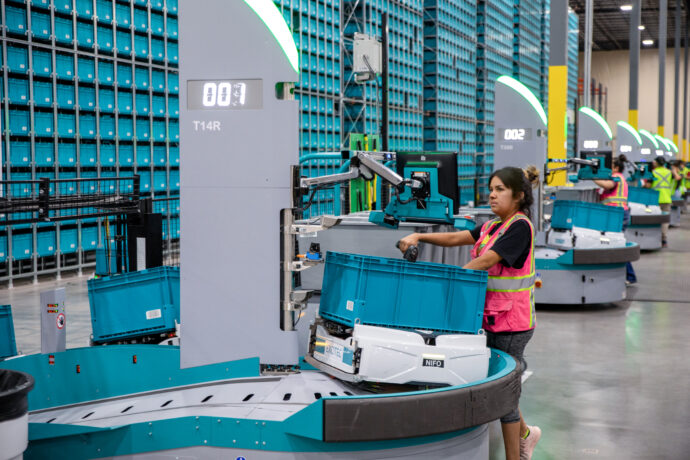 Quickly Access a Wide Range of SKUs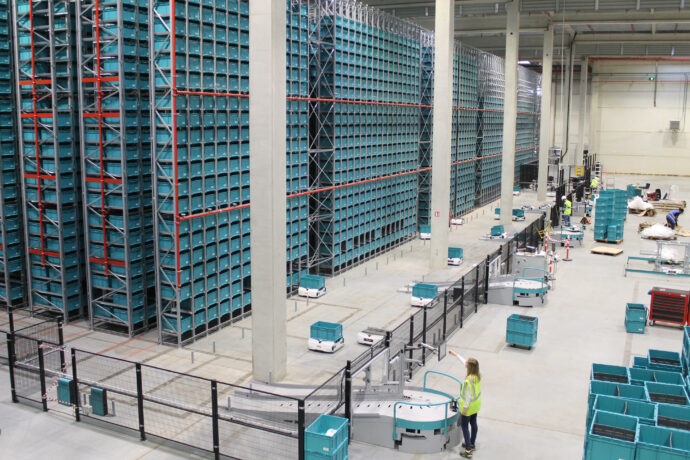 Exceeding Customer Expectations
---
Ready to transform your warehouse?