Since 1996, Logilec has provided logistic solutions for E.Leclerc, which is a hypermarket and cooperative society chain with more than 800 locations throughout Europe.
Location: Chartres, France
Distribution: e-Commerce
Products: Healthcare and leisure goods
Always on the lookout for innovation, Logilec was drawn to Exotec in 2018 by the Skypod system's ability to increase the speed of their e-commerce order fulfillment performance and be installed with little to no downtime to ongoing operations. The latter was achieved by installing the system in phases. The first phase included nearly 10,000 bins and six stations. An additional 20,000 bins and two stations were added a few months later. To maximize efficiency, Logilec went on to install two Skypicker stations, which fully automate the picking process for 50% of ordered goods.
| Robots | Stations | Storage Bins | Bins/hour | System Height | System Footprint |
| --- | --- | --- | --- | --- | --- |
| 49 | 10 | 27,060 | 1,270 | 9.5m (31ft) | 1,497m² (16,113sq.ft) |
Results
1. Increased Efficiency
Productivity increased by 4X as operators no longer must walk and carry goods throughout the warehouse
Entire height of the warehouse utilized to increase storage density by 5X
2 Skypicker stations fully automate the picking process for 50% of ordered goods
2. Increased Performance
Increased throughput by 5X to meet high demands of e-Commerce orders
3. Enhanced Flexibility
System installed and expanded three times with minimal interruptions to on-going operations
Innovative software enables painless adjustments to weekly and annual sales peaks as well as high volume of SKU rotations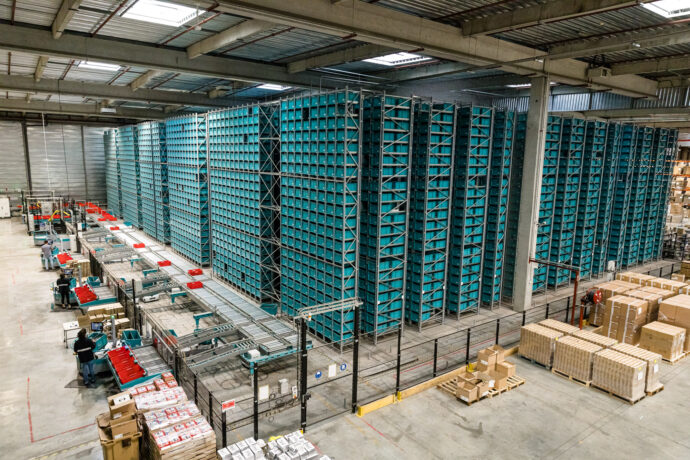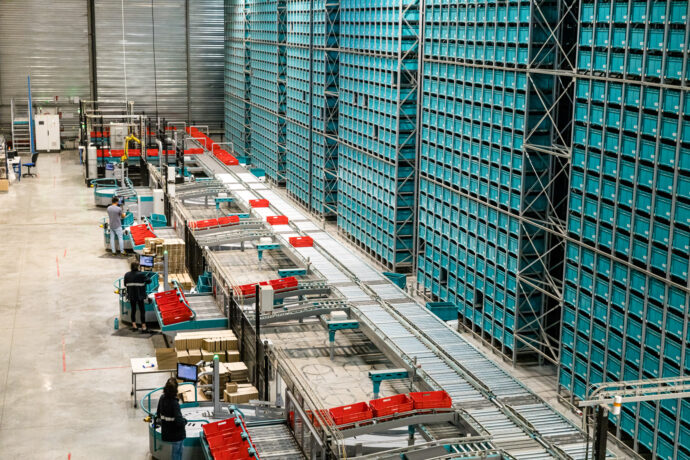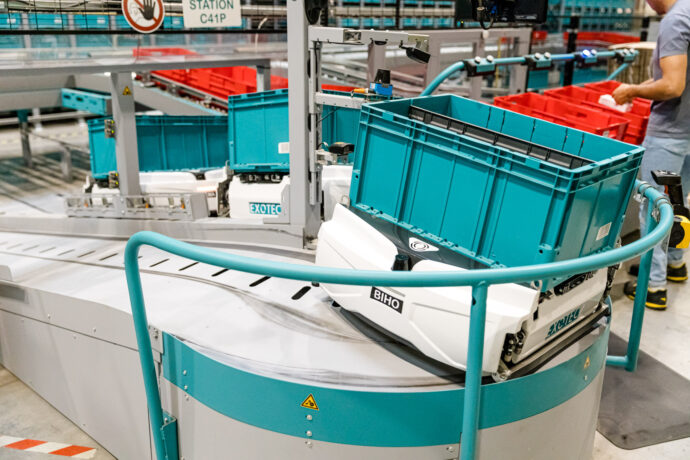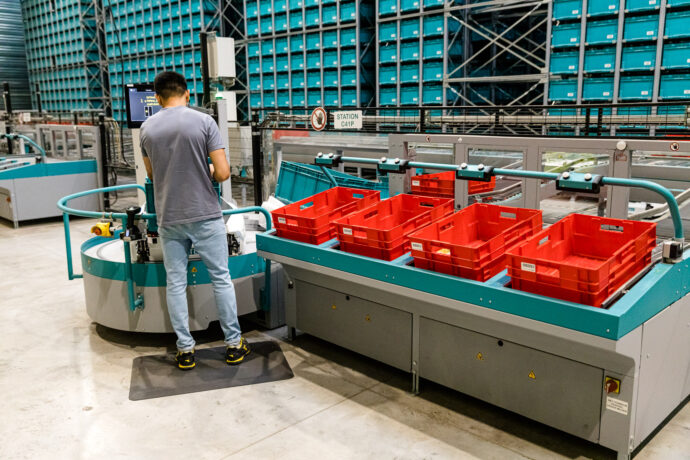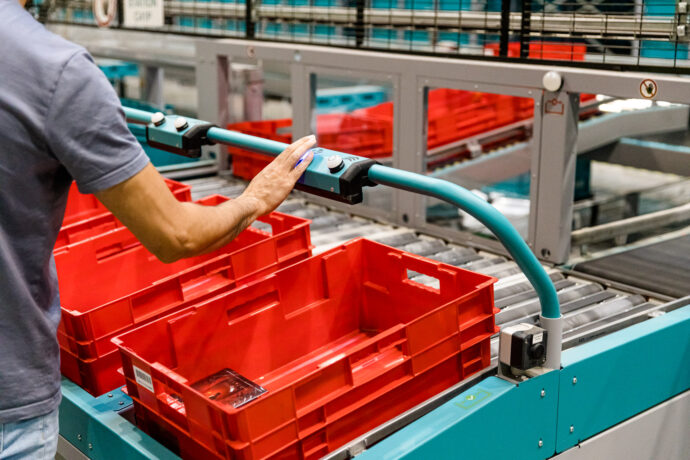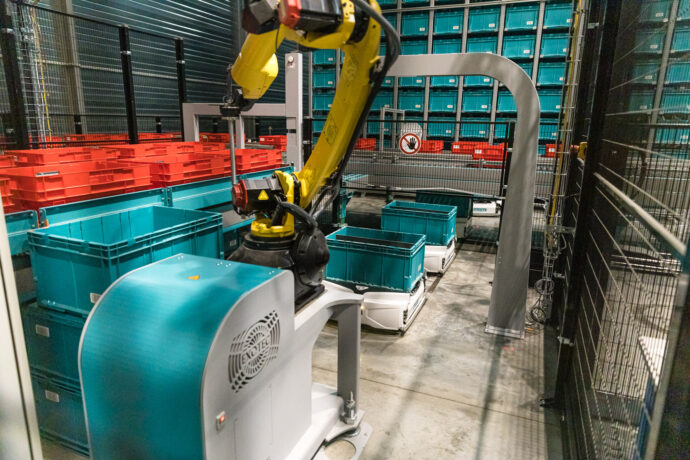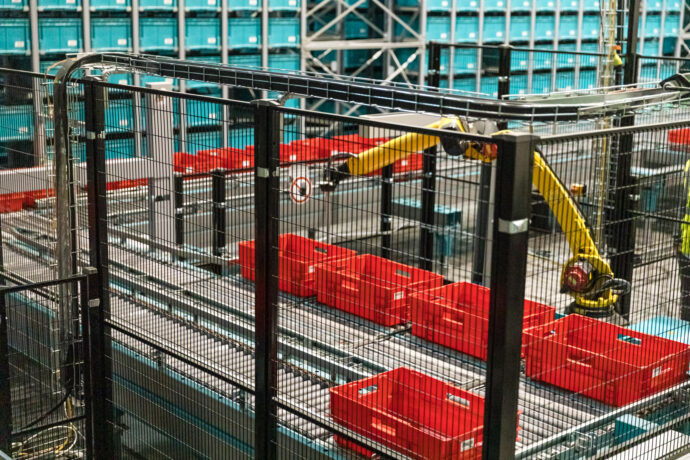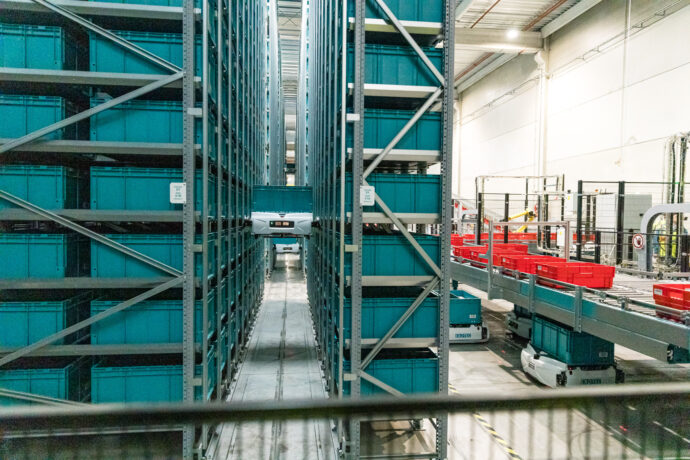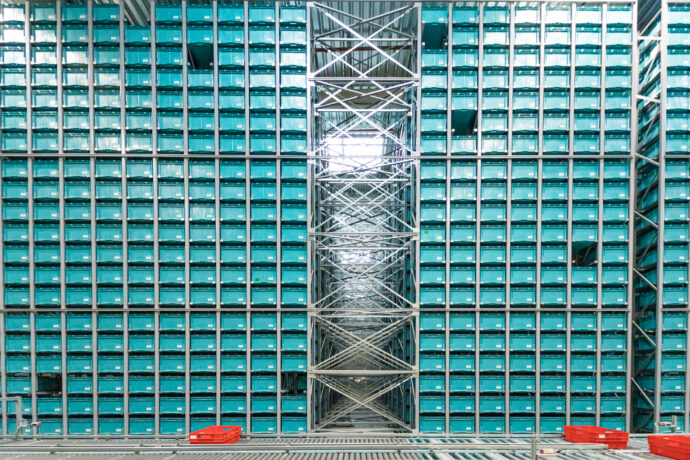 ---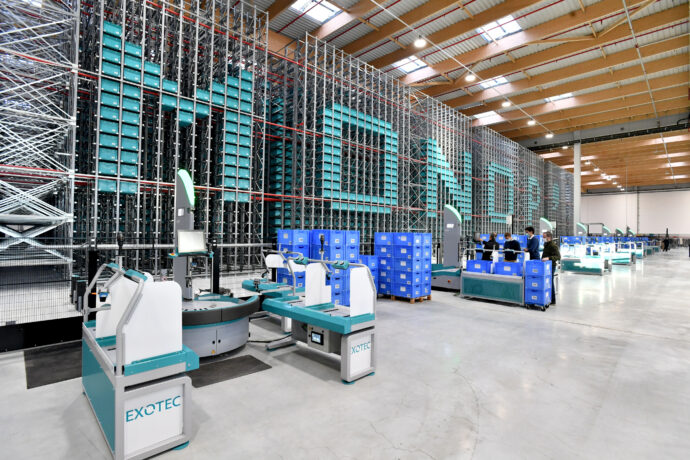 Powering the World's First Carbon-Neutral Logistics Center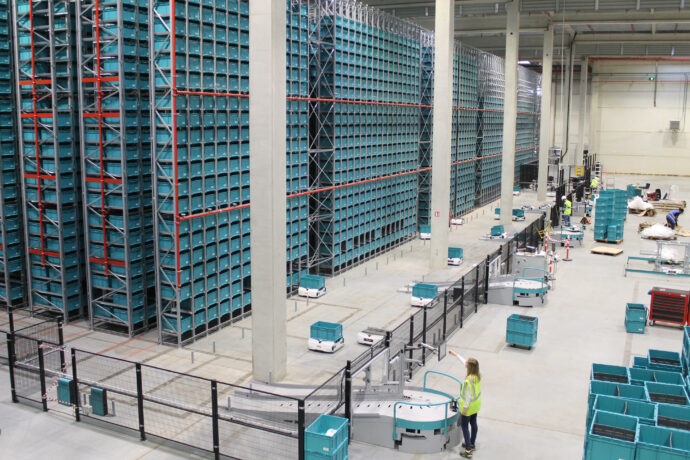 Exceeding Customer Expectations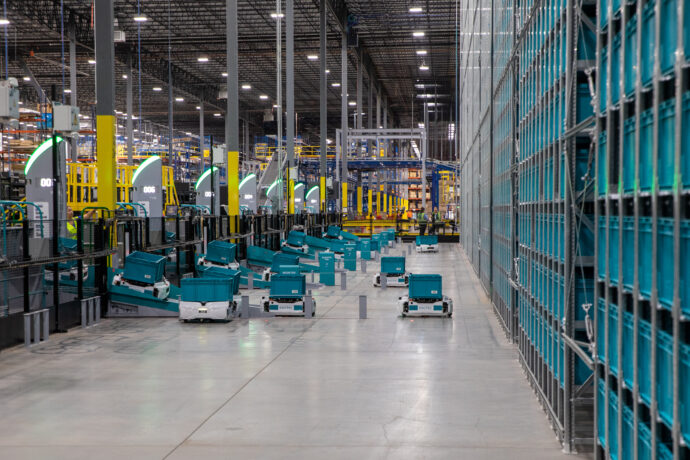 Quickly access a wide range of SKUs
---
Ready to transform your warehouse?