Easy to set up, easy to deploy, easy to use.
Skypath® is a disruptive plug-and-play automated conveyor system that consists of straight, curved, and inclined building blocks that cover most clients' needs.
Thanks to the signature modular design, the Skypath can be deployed in weeks, without complex hardware integration and with minimal interference to ongoing operations.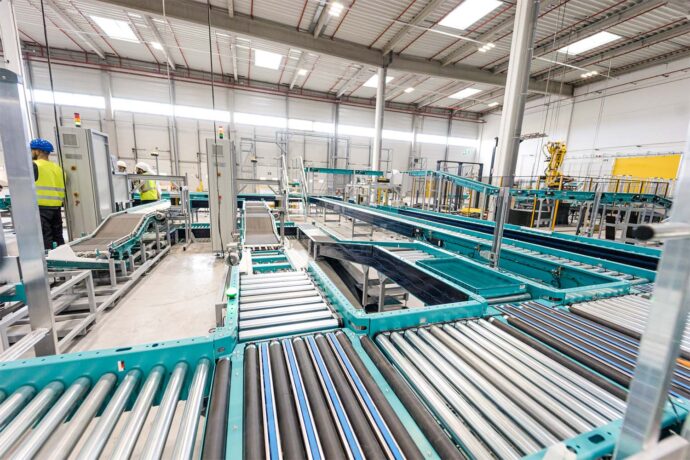 Modular and pre-programmed conveyors meant to reduce the installation and set-up time.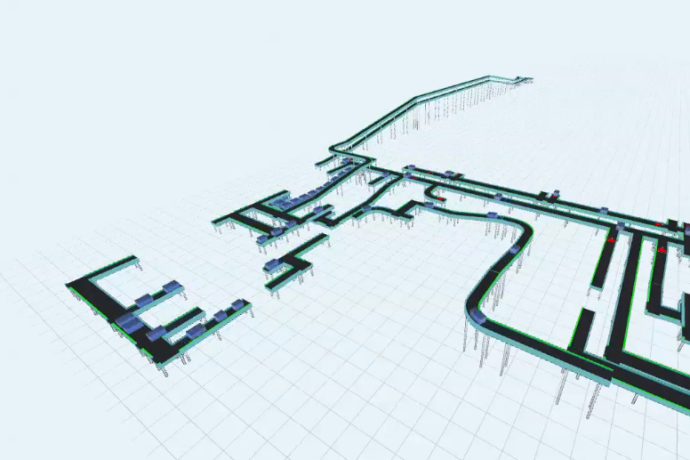 Controls are 100% API based and do not require on-site controller programming.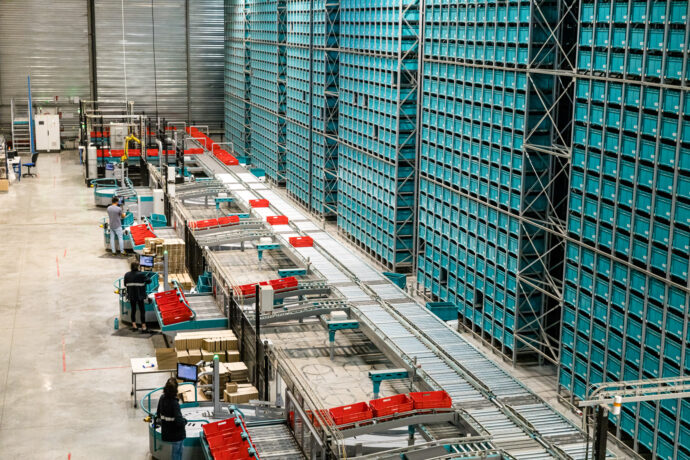 Up to 2,700 bins/h and 72 meters/min (236 ft/min).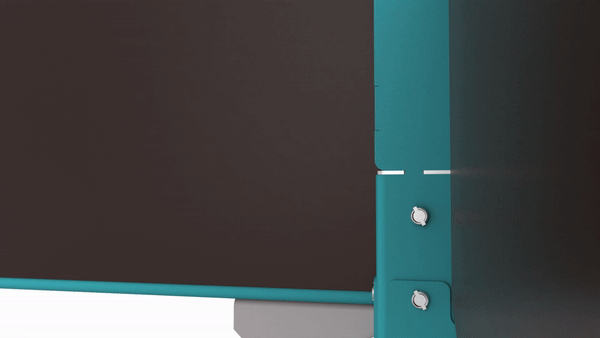 Plug & Play
Skypath comes pre-wired and requires no PLC programming on-site. The embedded software helps identify the conveyor layout, drastically improving the installation speed. 500 meters (1,640 feet) of conveyors can be installed in less than 200 hours.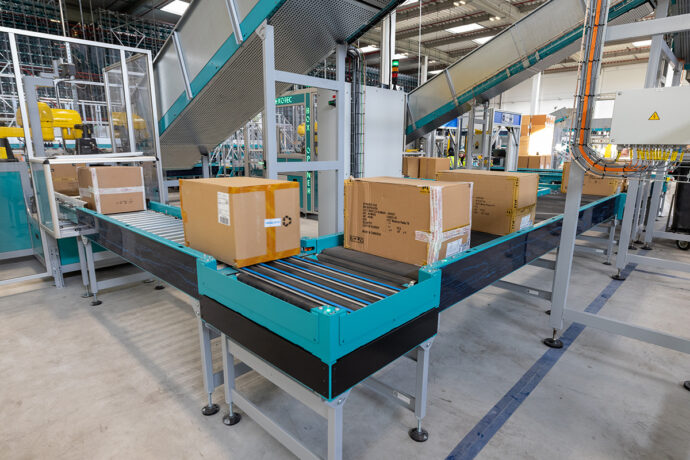 Performance guaranteed
Powered by software and elegant engineering, the conveyors can reach a maximum throughput of 2,700 totes per hour and a speed of up to 72 meters per minute (236 feet per minute). The built-in sensors and 24/7/365 support ensure fast diagnostics and remote intervention, minimizing downtime.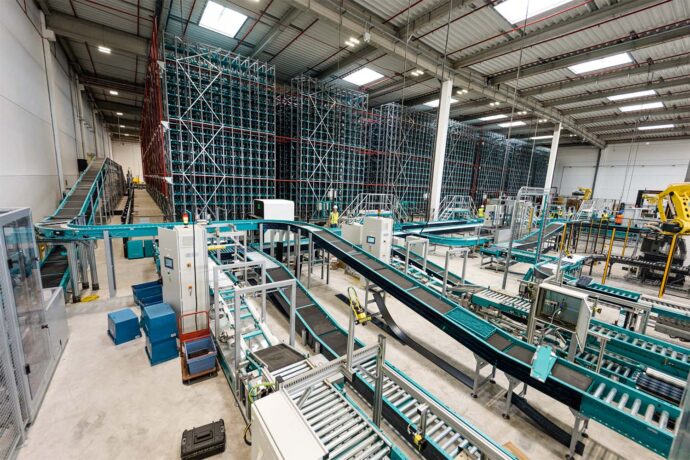 Scales to customer needs
With a modular design that consists of straight, curved, and inclined building blocks, Skypath fits the vast majority of logistic needs and warehouse layouts. The automated conveyor system can be easily modified to adapt to rapidly changing customer needs.
Section Types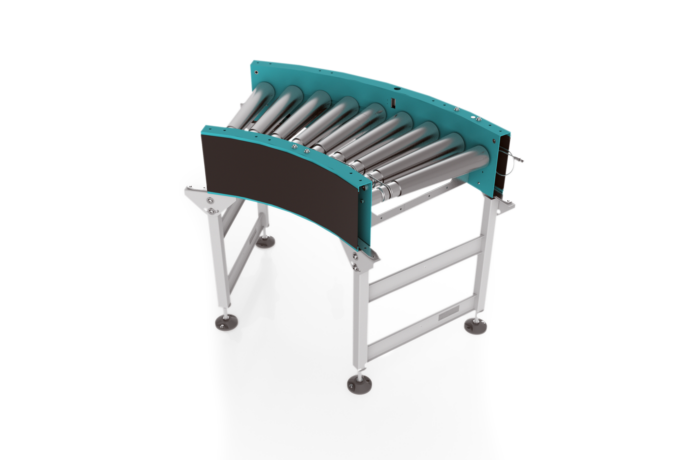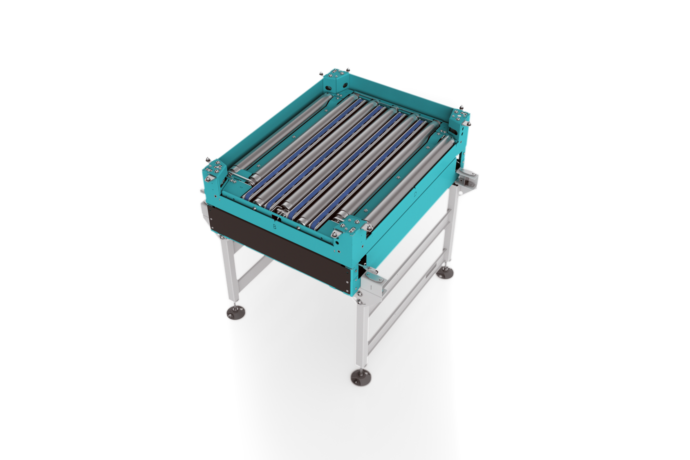 Specifications
Section Types
Straights, 45° Curves, Transfer Tables
Coating Type
Steel or PVC coated roller, Belt Over Roller
Conveyor Widths
512mm or 712 mm (20.15 to 28.03 in)
Conveyor Lengths
180mm to 2700mm (7.08 to 106.29 in) – for 512mm wide – Adjustable to the nearest mm

180mm to 2025mm (7.08 to 79.72 in) – for 712mm wide – Adjustable to the nearest mm
Conveyor Heights
Up to 3 Conveying Levels – Max Height of 4500 mm (177.16 in)
Standards Accessories
Barcode Readers, Safety Status Light, Emergency Stops, Reset Button
Speed
Up to 72 m/min (236.22 fpm)
Capacity
Up to 2,700 totes/hour (Straight & Curves – PVC/Steel)
Up to 1,400 totes/hour (Belts and 90° Transfer Tables)
Slopes
Up to 12°
Let's get efficient
Reach out to our team to learn how we can transform your warehouse.