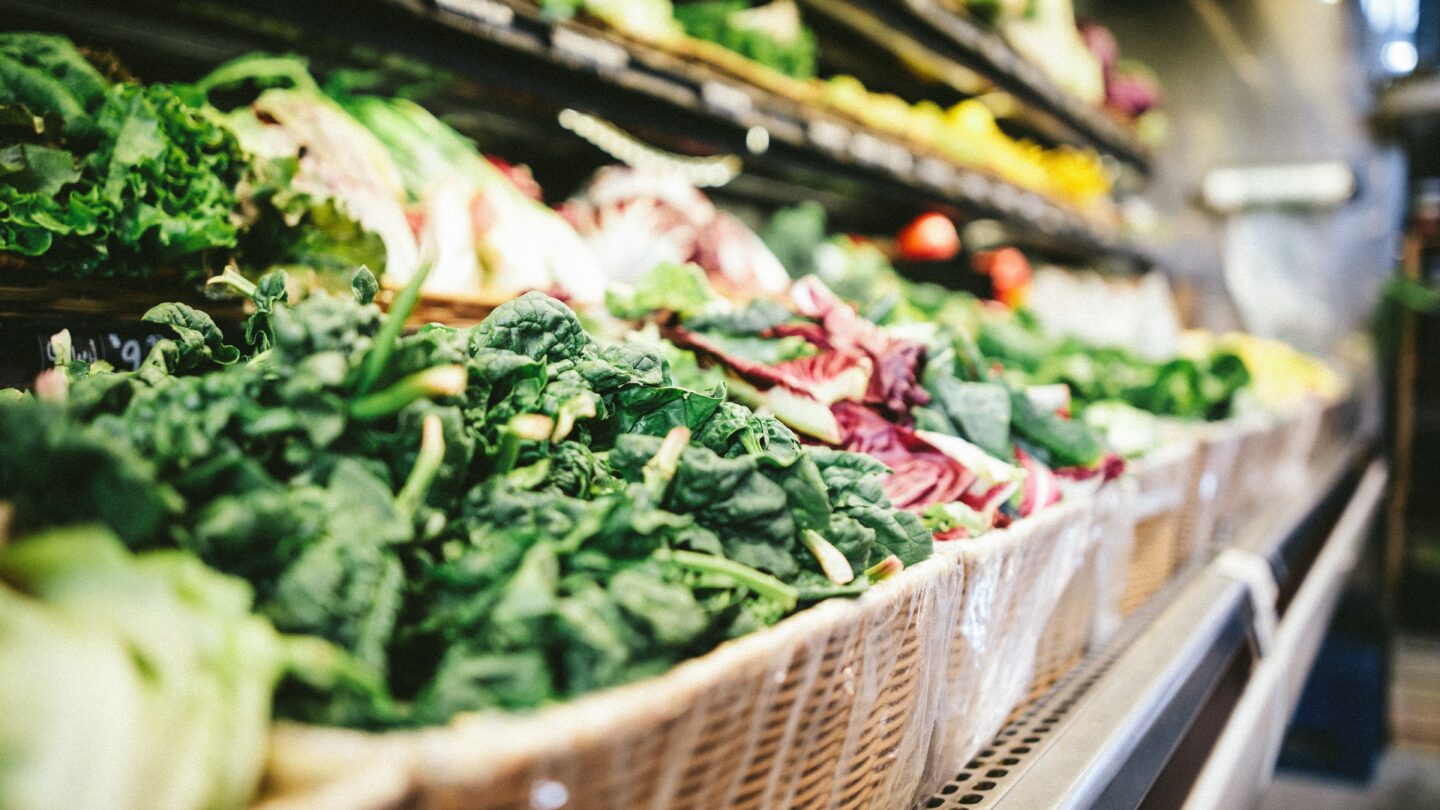 Grocery
Hungry customers won't wait. Improve your grocery warehousing, customer service and employee experience.
Flexible Food Warehousing for Spaces of All Sizes.
Grocery warehouse automation offers solutions to several challenges faced in this sector, including high turnover, expensive real estate, and perishable products. Our compact grocery fulfillment systems help you make the most of your space. Store only what you need and quickly increase stock or storage racks to handle fluctuating demand.
The Skypod® system can support temperature-controlled environments and maximize storage density for more efficient order preparation. Whether you're an e-Grocery store, a brick-and-mortar establishment, or a food wholesaler, you can get orders to your customers as quickly and accurately as possible. You'll keep operators happy, too, by automating tedious tasks and creating a more ergonomic workplace.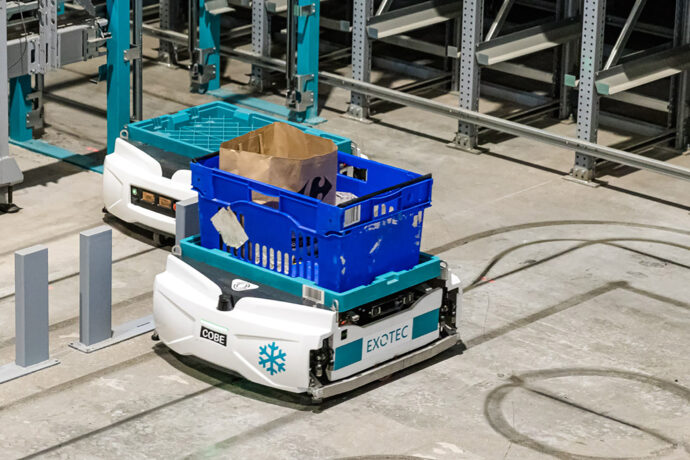 Control temperature precisely
Accommodate the needs of a large variety of products with temperature-controlled storage. Precise temperature controls allow you to reach temperatures as low as 0°C (32°F) without the wasted space of oversized freezers.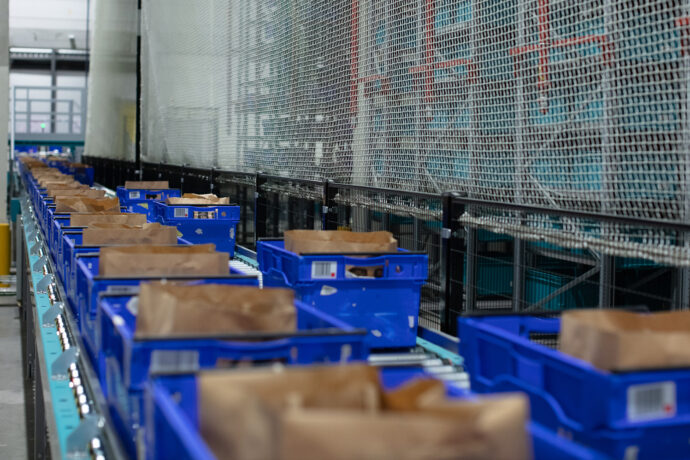 Combine manual picking with warehouse robotics
Use all of your resources efficiently. After workers compile orders that require products from the store floor or other areas outside the system, they can drop off semi-finished totes for the Skypod system to process and complete in batches.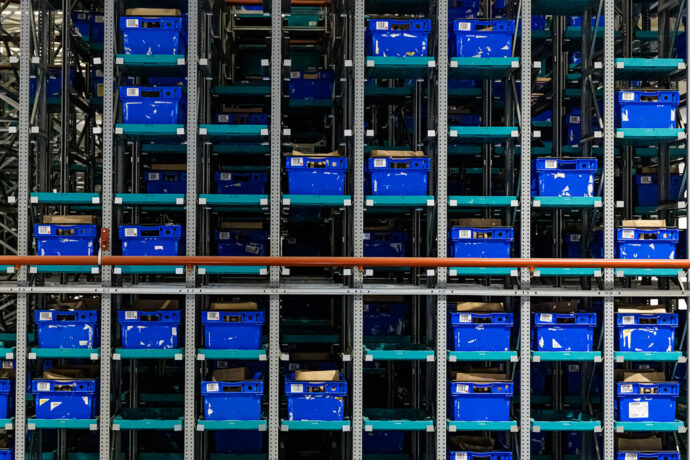 Maximize limited space
Our systems fit food warehousing of any size. Optimize your space with a compact solution that can be installed very close to stores. Get your food to customers for curbside pickup or delivery.
On top of that: there's no need for additional storage space to stock prepared orders. Keep your orders in the system until the moment they need to be shipped out.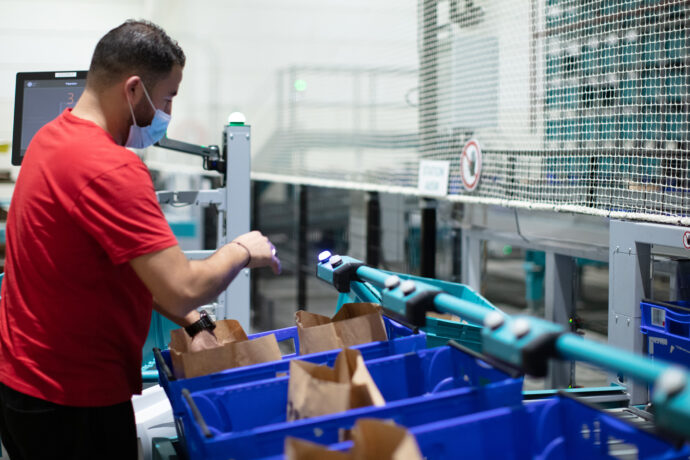 Decrease waste and increase profits
Grocery is an industry with small margins. Make the most of it with increased throughput and accuracy. Grocery warehouse automation reduces mistakes, ensuring you don't waste time or products on incorrect orders.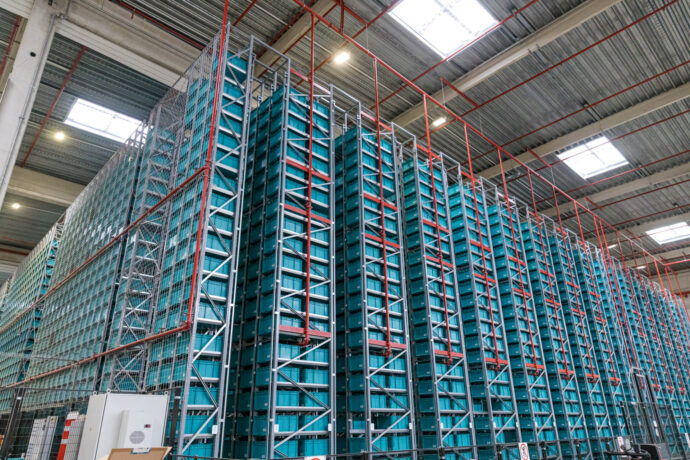 Brewing Up Supply Chain Resilience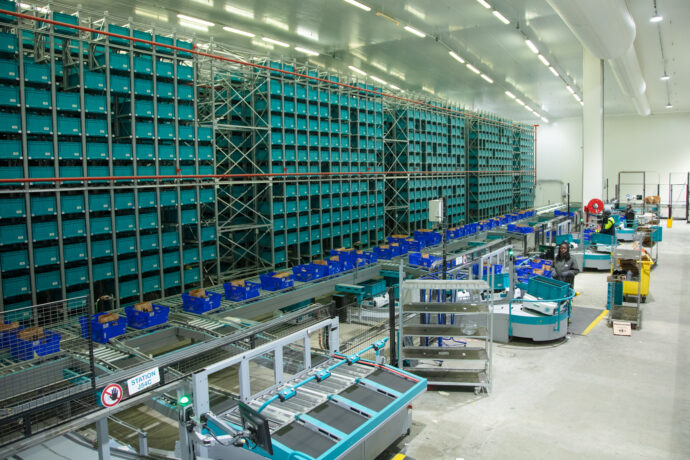 Flexible Ambient & Fresh Grocery Order Fulfillment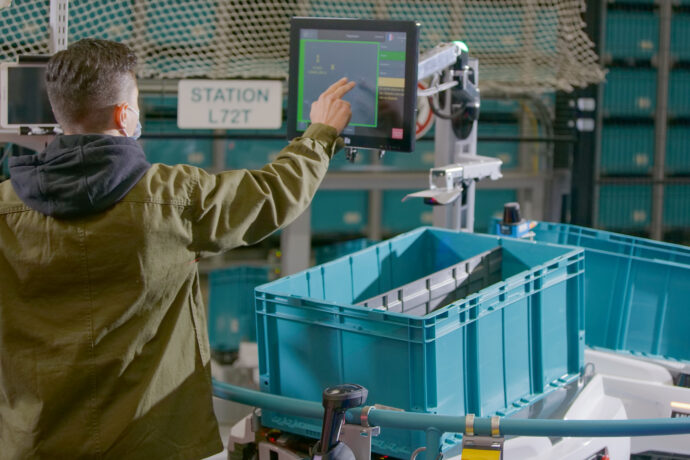 Efficiently Navigate Growth & Sales Peaks
---
Let's Transform Your Warehouse
Reach out to one of our team members to learn about elegant automated solutions for grocery warehouses.