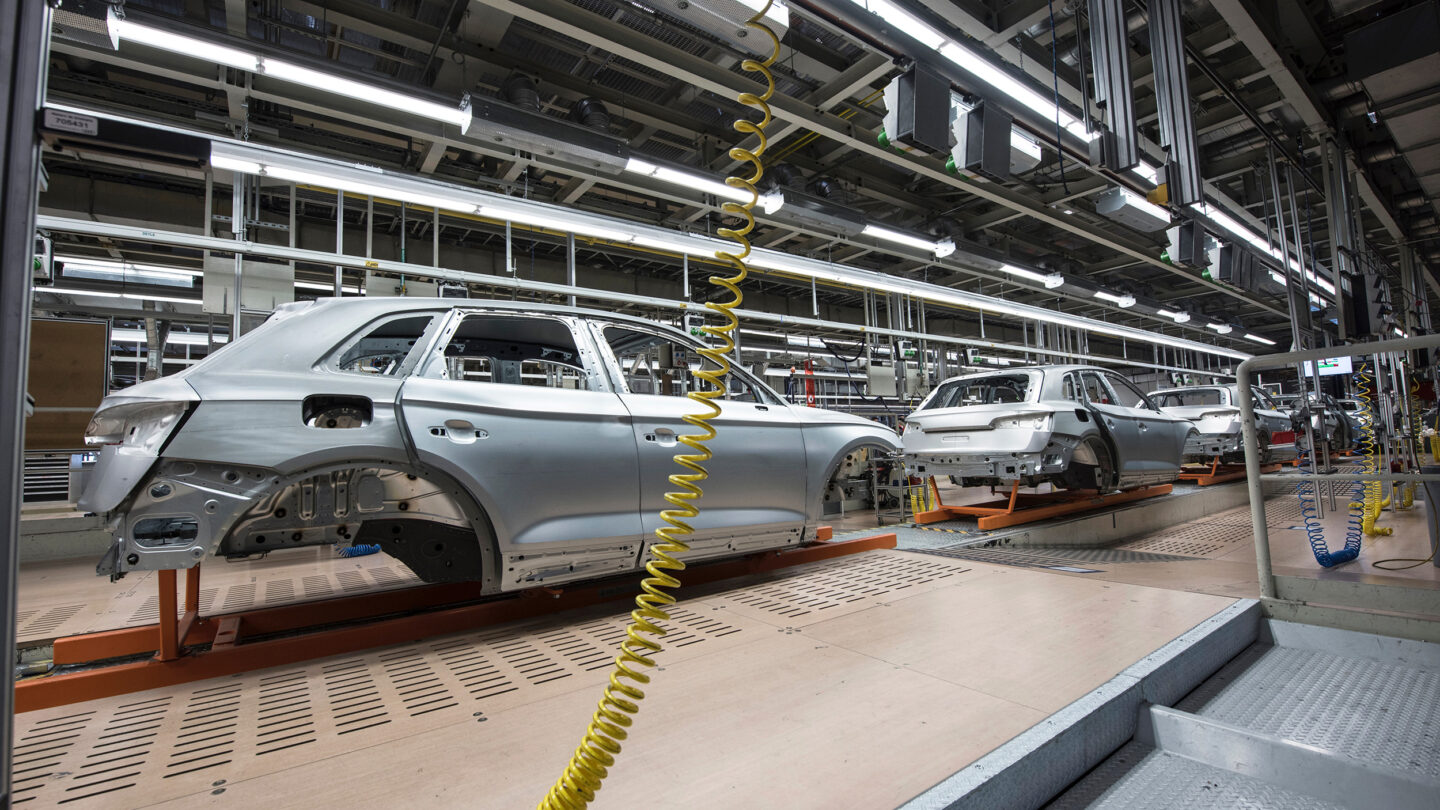 Industrial
Do more with less. Maximize flexibility, uptime, and storage density.
A Fulfillment Solution for the Modern Manufacturing Warehouse.
The logistics for industrial manufacturing and B2B distribution are complex. Manufacturers handle a wide and varied range of products, small but frequent orders, and multi-location organizations. You need a flexible system that can accommodate a high level of distribution. That's just what we provide with our warehouse robotics solution.
The Skypod® system automates storage and industrial distribution fulfillment, optimizing logistics and flow. It makes the most of your space, reduces delivery lead time, and stays active through system changes. In short, it supports your operations and helps you get back to work when problems arise.
Wholesale
B2B wholesale distribution requires moving a high volume of production goods. Warehouse robotics can streamline processes and densify storage as needed.
Manufacturing
Production fulfillment for manufacturing companies requires urgent part picking. No matter its distance from the assembly, the Skypod system can quickly locate and supply you with small but vital components with the highest accuracy.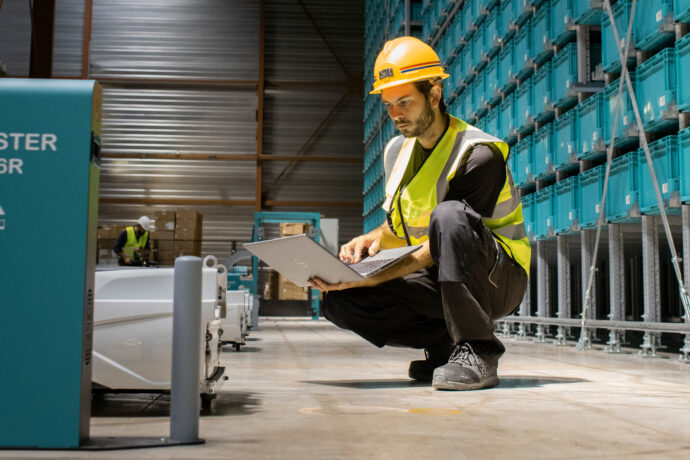 Rely on high-performing warehouse robotics
Your customers rely on you, and you can depend on the Skypod system to meet these expectations. We guarantee 99% uptime for all our systems and provide 24/7/365 customer service support, helping you minimize disruptions to the assembly process.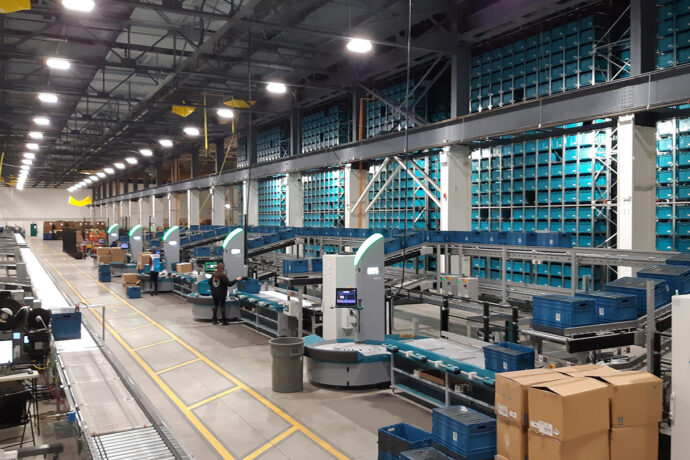 Make the most of limited space
Our compact solution densifies storage, packing a high volume of goods into the smallest real estate. The Skypod system fits most brownfield facilities with limited site modifications, so you can install it anywhere, including close to manufacturing lines.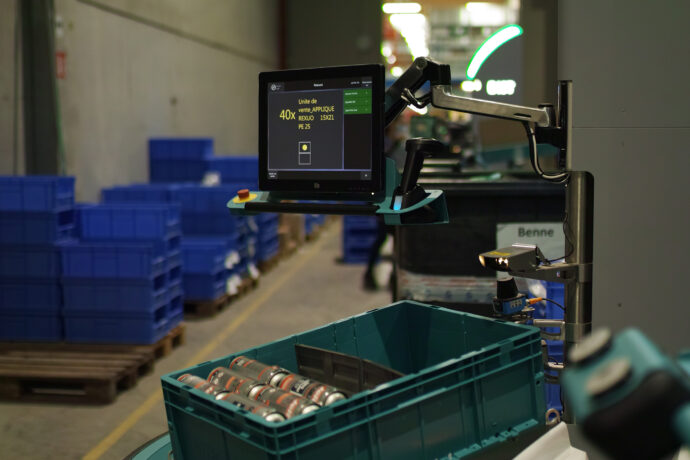 Improve your operation's accuracy
Accuracy is essential to assembly and kitting operations in which components are often interdependent. Automated picking is substantially more accurate than manual picking, supplying your team or customers with the specific part they need.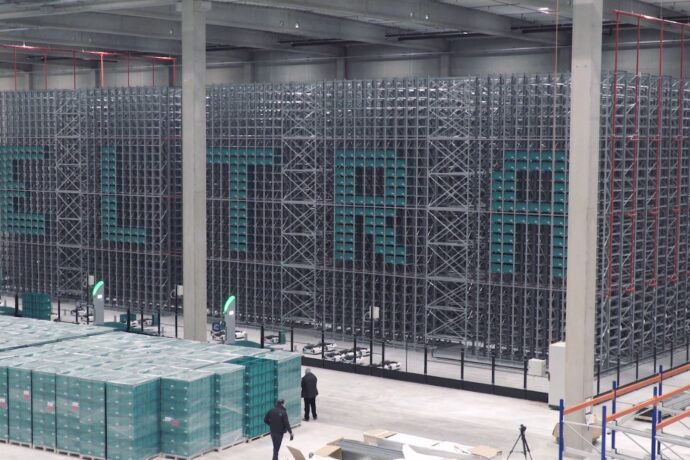 Seamlessly evolve fulfillment with your business model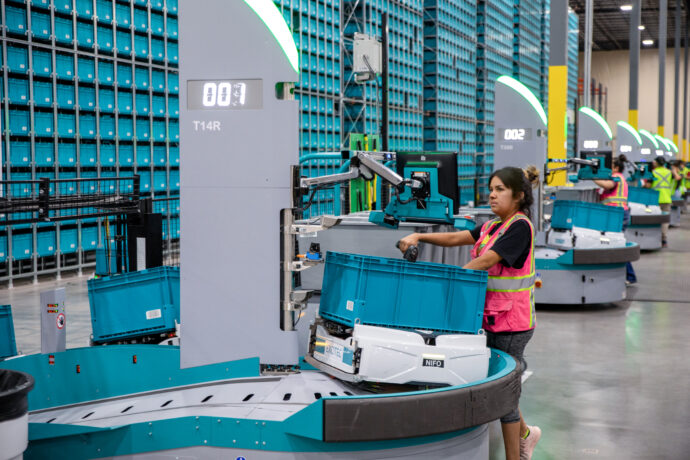 Quickly Access a Wide Range of SKUs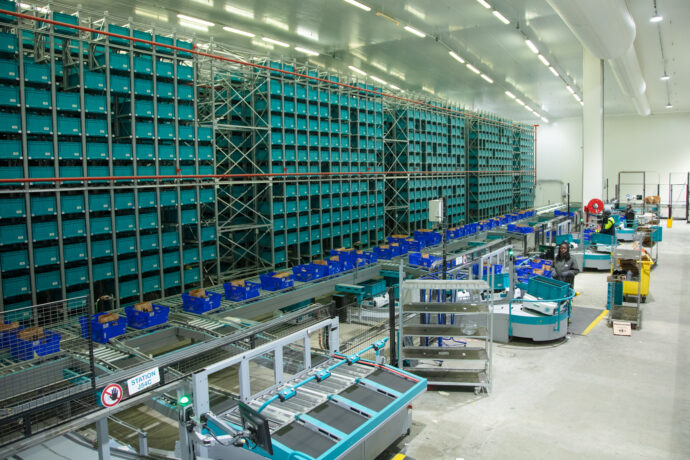 Flexible Ambient & Fresh Grocery Order Fulfillment
---
Let's Transform Your Warehouse
Reach out to one of our team members to learn about our elegant solutions for the industrial industry.