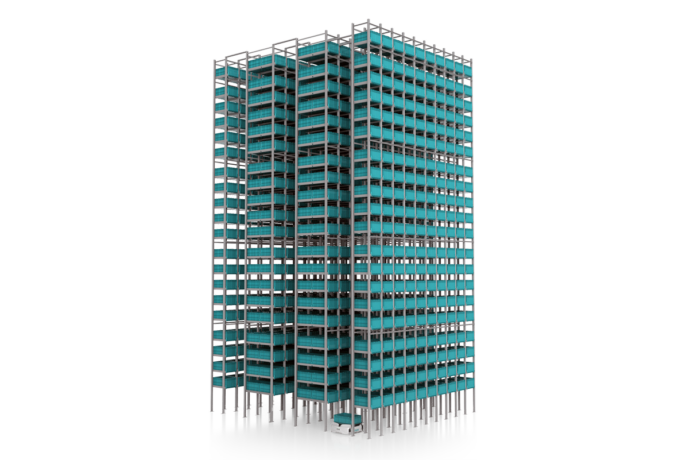 Racks
Our racks are designed to maximize the total storage space available in your warehouse.
Their modular design allows them to be configured to meet a wide variety of warehouse sizes. When utlized at the maximum height of 12 meters (39 feet), the racks provide up to five times more storage density than non automated storage solutions.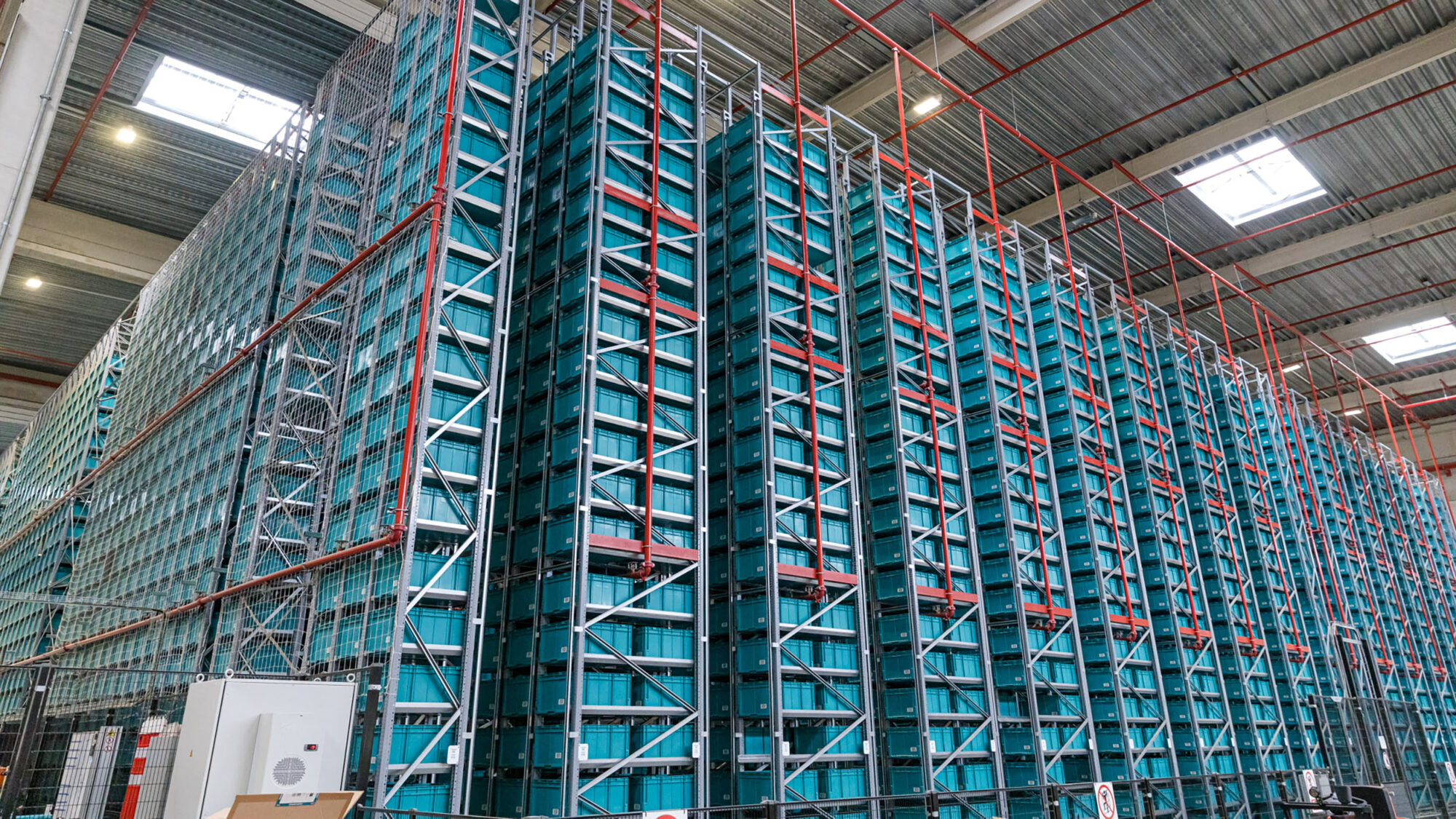 The modular design of the racks also allows for quick deployment of our systems. This is a huge benefit when weighing the time it would take for traditional automation, or when considering expansion timelines for an existing Skypod system. In fact, additional racks can be added to the Skypod system without minimal interruptions to the system.
Plus, our racks are compliant with FMH Global automatic sprinkler regulations.
---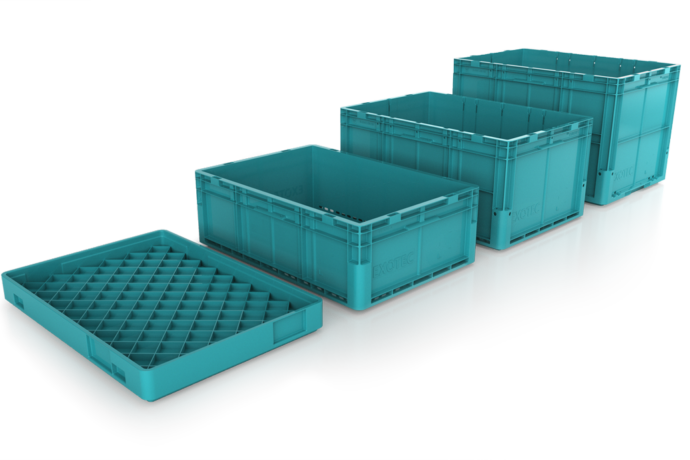 Storage Bins
Our storage bins are made to store a variety of SKUs. These recycled plastic bins are available in different heights and can be partitioned into multiple compartments to further increase storage density.
Depending on the size of your items, bins come in three heights:
220 mm (8.6 in)
320 mm (12.6 in)
420 mm (16.5 in)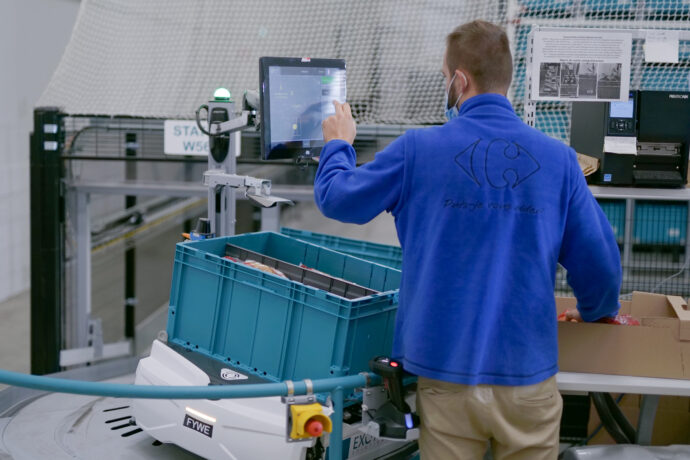 The bins can be partitioned into 2, 3, 4, 6, or 8 compartments with removable plastic dividers.
When utilizing compartments to divide bins, items that are commonly ordered together can be placed in the same bin to further increase overall efficiency.
---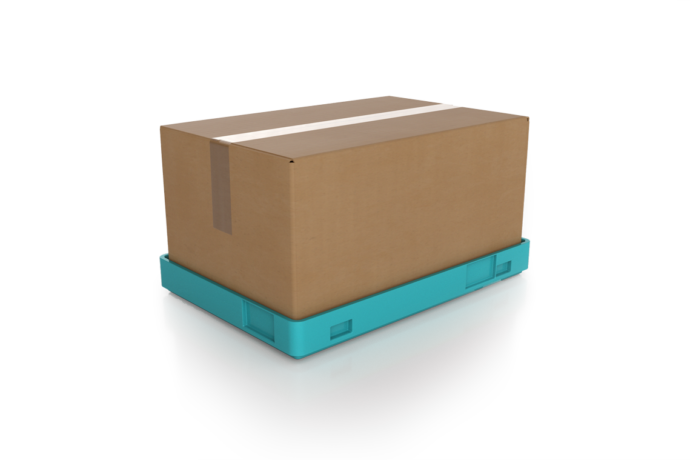 Trays
To maximize existing infrastructure, we have developed trays that support many existing carton sizes and preparation containers.
These trays eliminate the need for decanting into Exotec bins where applicable and are suitable for cartons sizes up to 600 x 400 x 400 mm (23.5 x 15.5 x 15.5 in).
---
Let's get efficient
Reach out to our team to learn how we can transform your warehouse.