January 5, 2021
Following Exotec's strong track record in Europe and Japan, the company plans to rapidly expand its business in the North American market. In close partnership with systems integrator, Advanced Handling Systems (AHS, LLC), Exotec already landed contracts for its Skypod system with notable brands Gap, Decathlon Canada, and Ariat.
At the beginning of 2021, Exotec announced ambitious objectives for the year. Among them, a revenue target of 100 million euros, as well as the launch of a business strategy more focused on the international market. Halfway through the year, Exotec has ramped up its operations in North America thanks to a new Atlanta based North American headquarters and the successful partnerships with a network of certified systems integrators. Fully integrated Skypod projects are already underway in the distribution centers of several major retail companies.
Become a driving force for innovation and performance across the Atlantic
In March, one of America's largest retailers – Gap Inc. – with its Old Navy, Gap, Banana Republic, Athleta, Intermix and Janie and Jack brands – chose Exotec's goods-to-person technology to optimize its returns process.
Known for developing cutting-edge technology in its distribution centers, Gap Inc., naturally turned to AHS, LLC to integrate Exotec's mobile robots.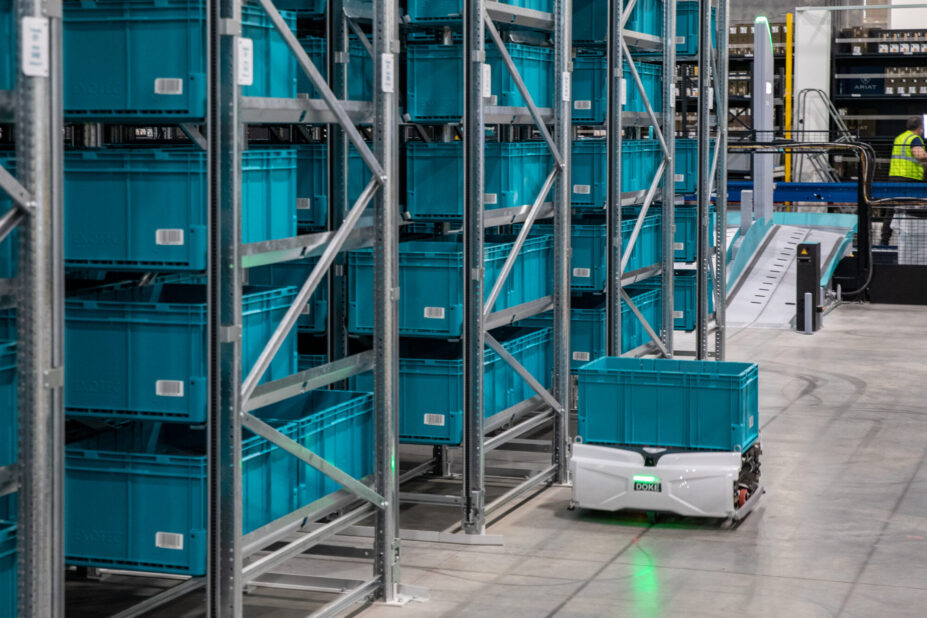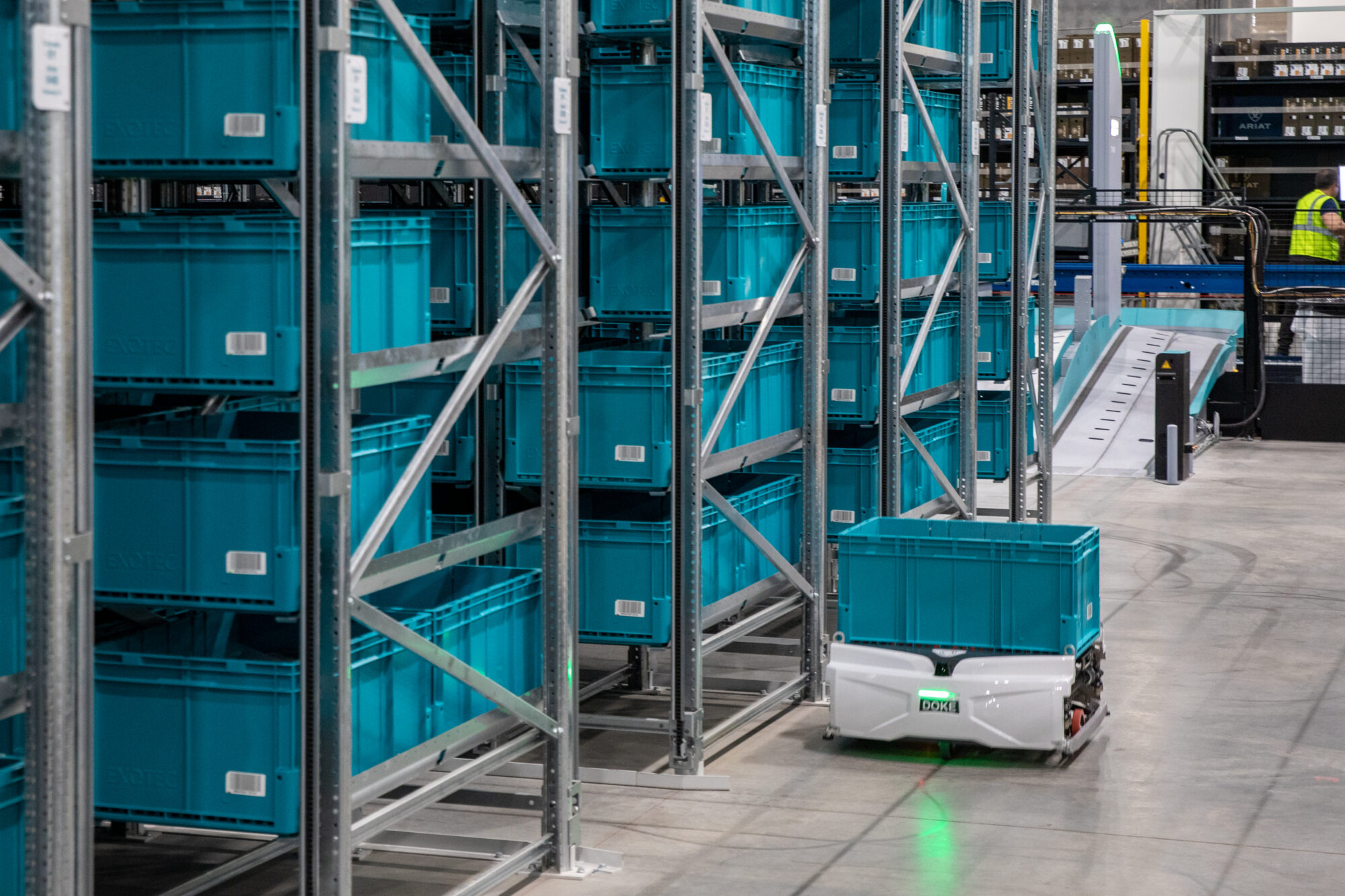 Then, Ariat International, a manufacturer of innovative equestrian footwear, apparel and belts also selected the Exotec Skypod system to optimize its omnichannel apparel delivery process. The brand aims to expand its omnichannel processing capabilities with the largest Skypod system in North America to date.
"Ariat is thrilled to partner with AHS and Exotec in its journey to provide unparalleled service to its customers," noted Matthew Hardenberg, who is the Vice President of Distribution at Ariat. "When selecting AHS and the Exotec Skypod solution, we saw the same level of commitment to innovation and quality in their solution as in our products."
Global and international technological support
Finally, a major Exotec customer in Europe, Decathlon, the world's largest sports retailer, also recently announced it will deploy the 3D mobile robots in its distribution center in Montreal, Canada.
"We are working with Exotec in a number of other regions and expect this deployment to have a real transformative effect on our operations," said Richard Tremblay, who is a Logistics Manager at Decathlon Canada. "Speed and logistics excellence are two key elements in providing excellent service to our customers. We are committed to a long-term partnership with Exotec, through a progressive increase in the number of robots aligned with our overall business growth."
Scheduled to be operational in December 2021, this deployment will allow Decathlon to ensure efficient replenishment of its retail stores and meet increasing e-commerce demands.