As a specialist in second-hand fashion and with a strong presence in more than 450 collection points and/or sales outlets in Europe, Rediv has experienced unprecedented growth during throughout the past few years and needed a partner to strengthen its logistics operations.
Location: Hastingues, France
Distribution: e-Commerce & B2B
Products: Secondhand clothing and goods
With a considerable number of SKUs at their 3,500 m² warehouse in southwest France, Rediv needed to upgrade their order fulfillment operations to a solution that could efficiently support their ever-growing catalog.
Also high on Rediv's priority list was choosing an eco-friendly solution. They were impressed by the Skypod system's efficient design, which eliminates unnecessary movement of their operators, allowing for better ergonomics. This is achieved by the Skypod's ability to move in three dimensions, bringing the goods to the station for the operator, removing the heavy lifting and extensive walking.
| Robots | Stations | Storage Bins | Bins/hour | System Height | System Footprint |
| --- | --- | --- | --- | --- | --- |
| 29 | 4 | 10,560 | 665 | 8m (26ft) | 885m² (9,526sq.ft) |
Results
1. Increased Performance
Throughput increased by 4X allowing Rediv to increase shipping from 200,000 to 750,000 items per month
Fast lane enables Skypods to travel beneath racks and decrease response times

2. Improved Efficiency
Utilize entire height of warehouse to increase storage density of more than 500,000 items
Double deep storage racks allows for system footprint to be less than a third of 3,500 m² warehouse
Increased storage density and order preparation efficiency by utilizing multiple storage compartment options within bins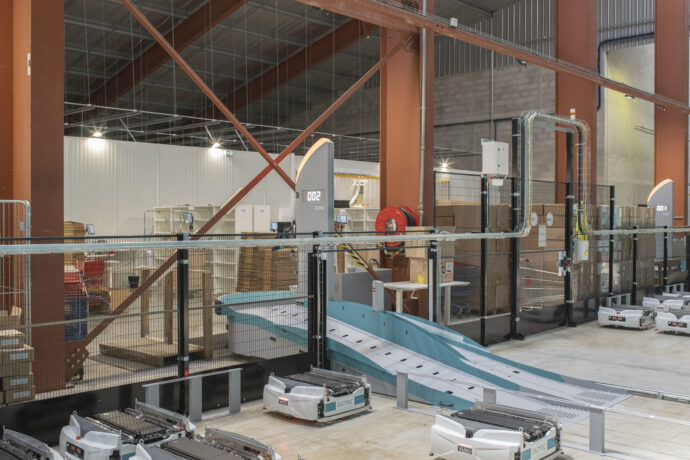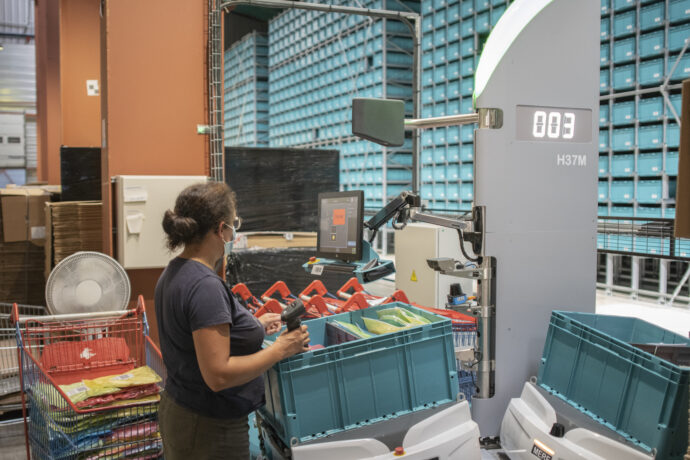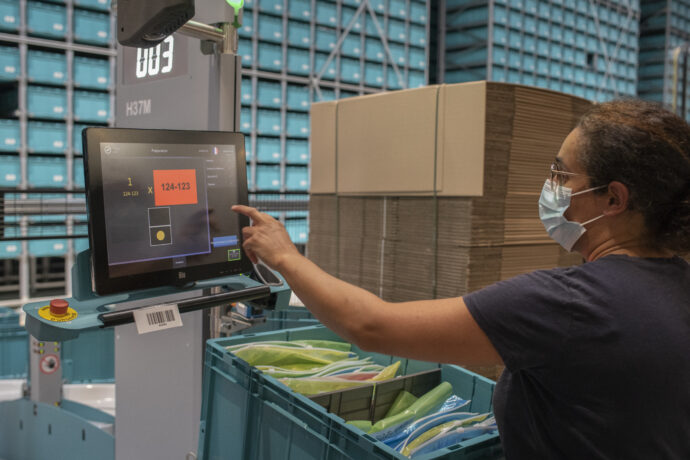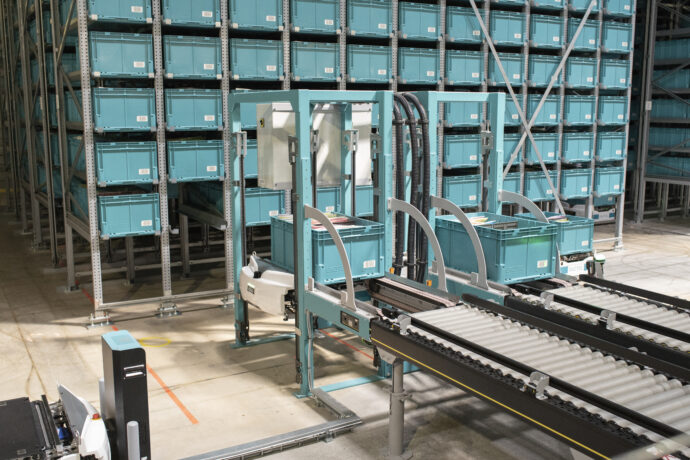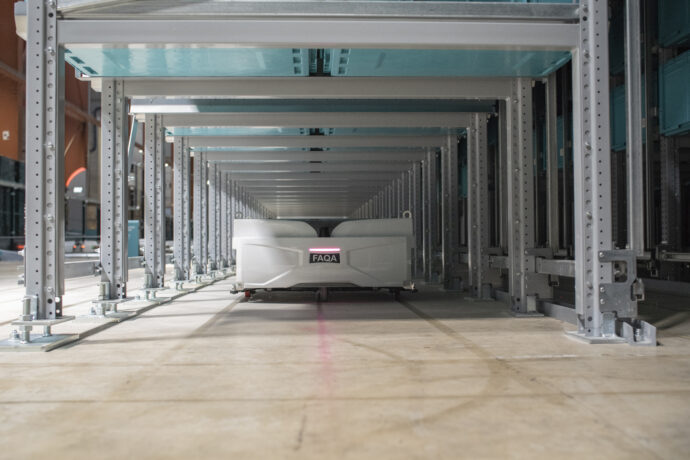 ---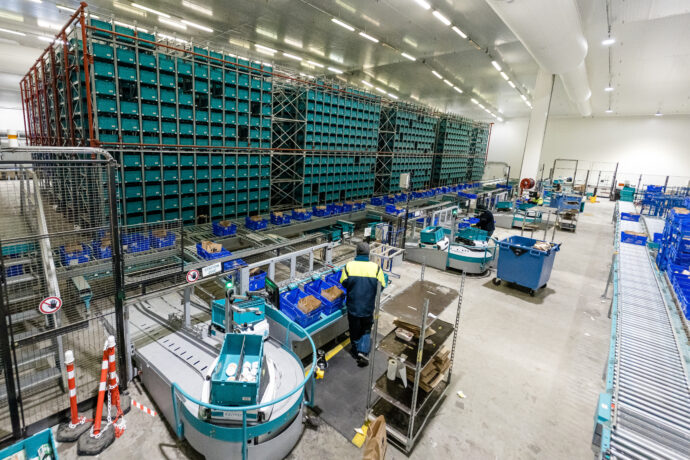 Flexible Ambient & Fresh Grocery Order Fulfillment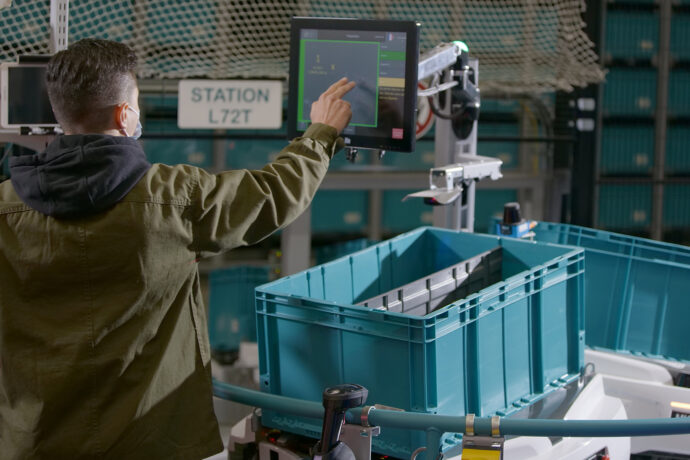 Efficiently Navigate Growth & Sales Peaks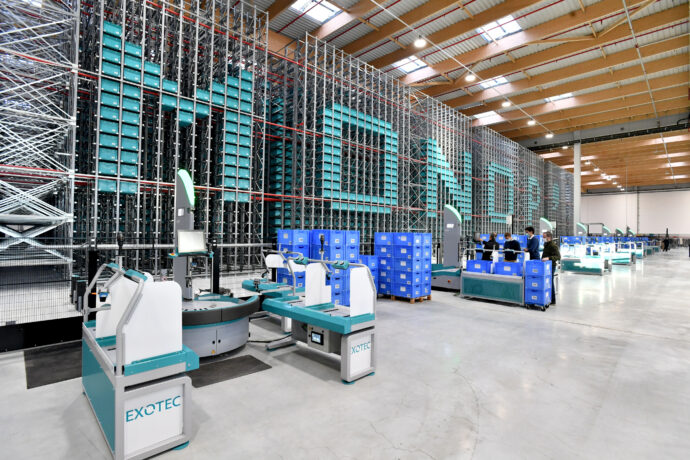 Powering the World's First Carbon-Neutral Logistics Center
---
Ready to transform your warehouse?