About Rediv
Rediv is leader in second-hand fashion with a strong presence in more than 450 collection points and/or sales outlets in Europe.
The Challenge
With a considerable number of SKUs at their 3,500 m² warehouse in southwest France, Rediv needed to upgrade their order fulfillment operations to a solution that could efficiently support their ever-growing catalog. Also high on Rediv's priority list was sustainability for both employees and the environment. The company sought to implement a solution that would remove heavy lifting and extensive walking from warehouse employee's workload. An eco-friendly solution and partner was needed to help Rediv meet their goal of offering customers sustainable fashion.
The Solution
| Robots | Stations | Storage Bins | Bins/hour | System Height | System Footprint |
| --- | --- | --- | --- | --- | --- |
| 29 | 4 | 10,560 | 665 | 8m (26ft) | 885m² (9,526sq.ft) |
Results
1. Increased Performance
Throughput increased by 4X allowing Rediv to increase shipping from 200,000 to 750,000 items per month
Fast lane enables Skypod robots to travel beneath racks and decrease response times
Ability to access any SKU in the system within two minutes to service urgent order requests for fast shipping
2. Improved Efficiency
Utilize entire height of warehouse to increase storage density of more than 500,000 items
Double deep storage racks allows for system footprint to be less than a third of 3,500 m² warehouse
System ready for quick and easy expansion with ability to add robots within minutes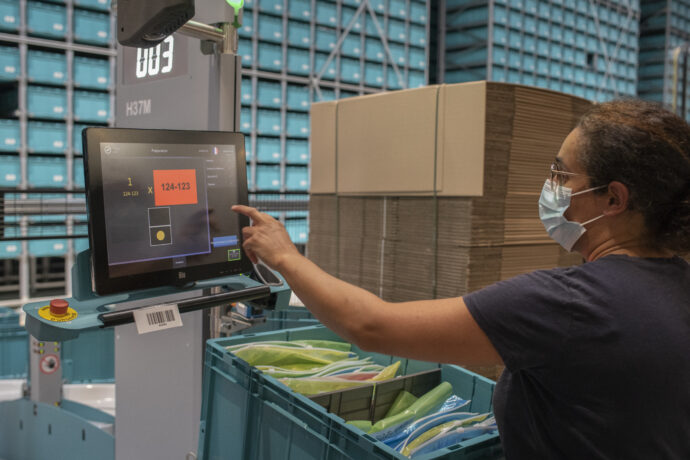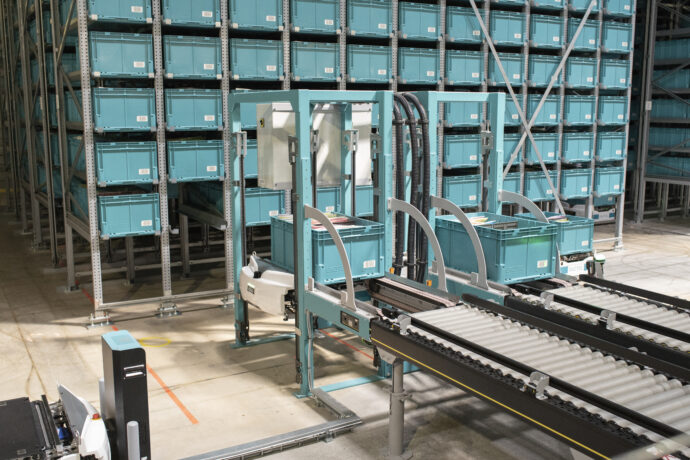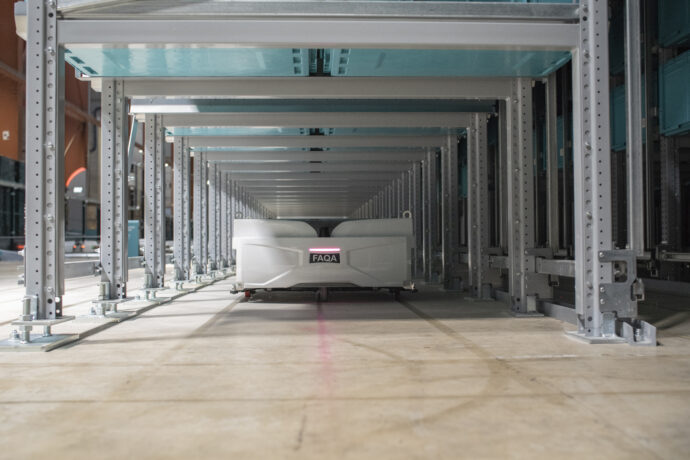 ---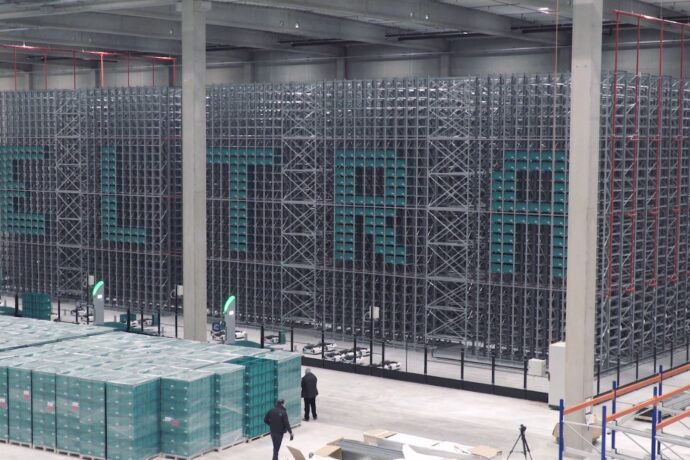 Seamlessly evolve fulfillment with your business model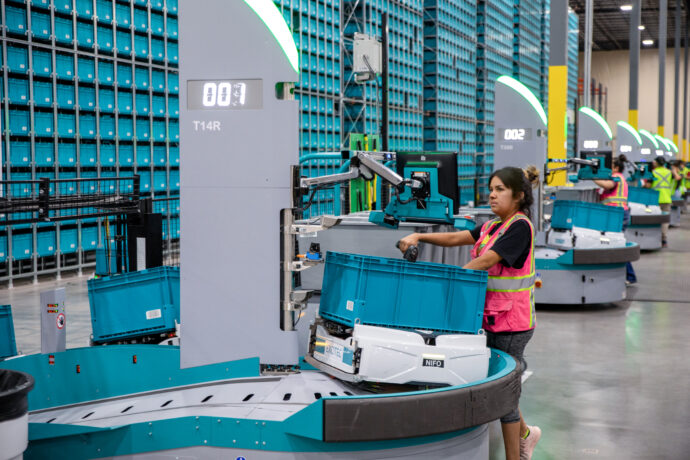 Quickly Access a Wide Range of SKUs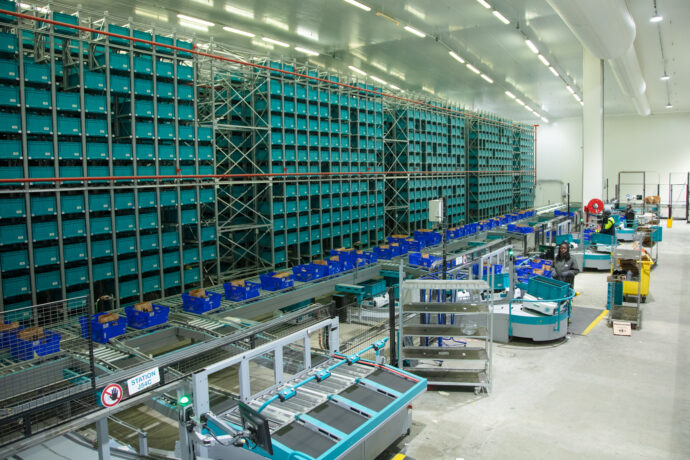 Flexible Ambient & Fresh Grocery Order Fulfillment
---
Ready to transform your warehouse?