Monoprix is one of France's largest retail chains offering grocery, fashion, beauty, and home goods at more than 700 stores.
Location: Moissy, France
Distribution: e-Commerce & B2C retail stores
Products: Grocery, fashion, beauty, and home goods
When it came time for Monoprix to design its newest logistics headquarters in Moissy, France, choosing an energy-efficient and high-performing order fulfillment system was paramount. Sustainable product design such as the battery powered Skypod robots being the only moving parts of the system enables it to operate on up to 80% less energy compared to traditional automated solutions. This also makes the system more reliable as there is no single point of failure. In December 2021, Monoprix began operations within their Moissy facility, which is the first carbon-neutral logistics warehouse in the world.
| Robots | Stations | Storage Bins | Bins/hour | System Height | System Footprint |
| --- | --- | --- | --- | --- | --- |
| 48 | 6 | 40,230 | 940 | 10.25m (33.6ft) | 1,790m² (19,267sq.ft) |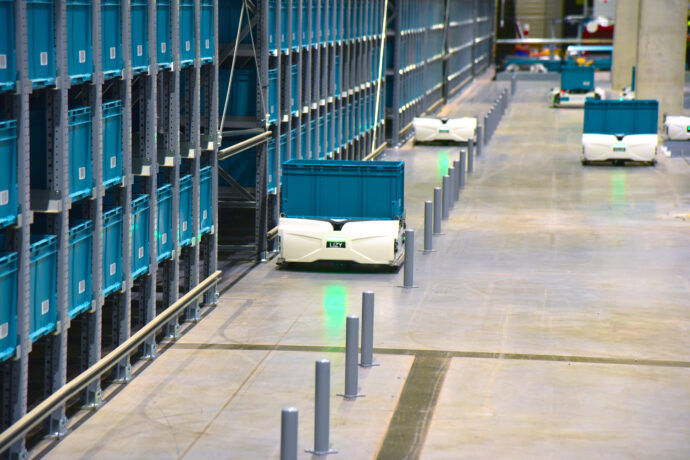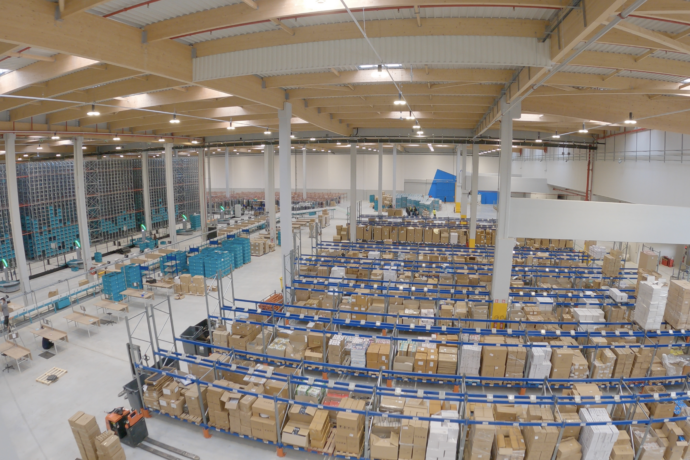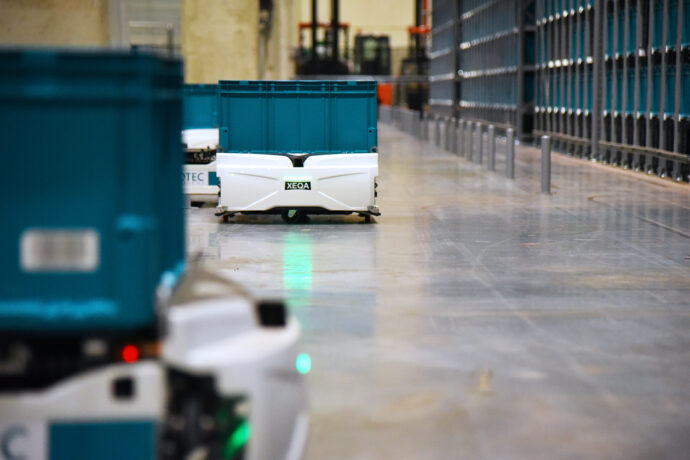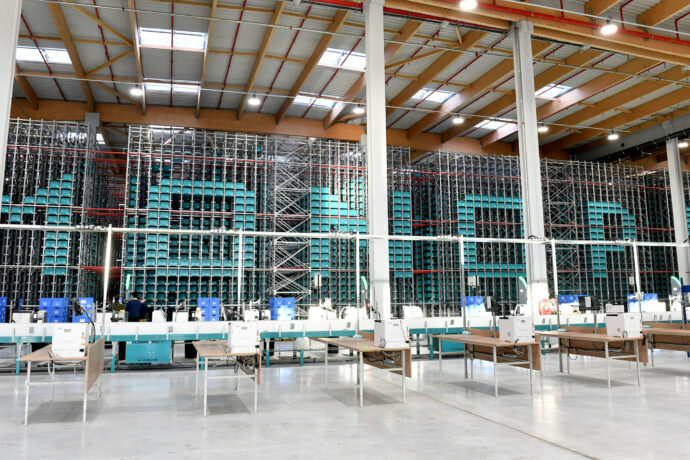 ---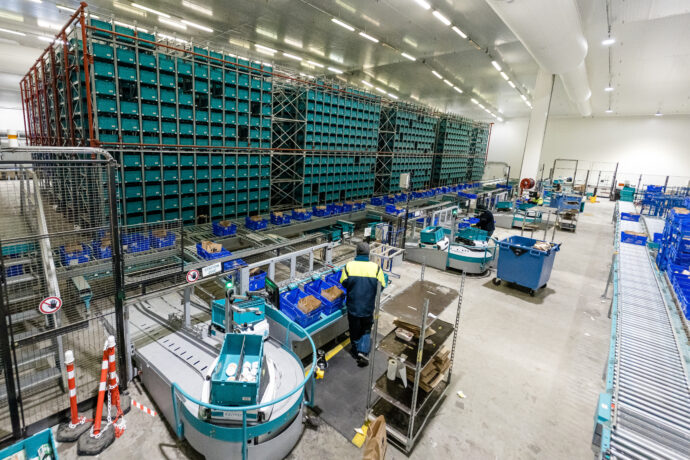 Flexible Ambient & Fresh Grocery Order Fulfillment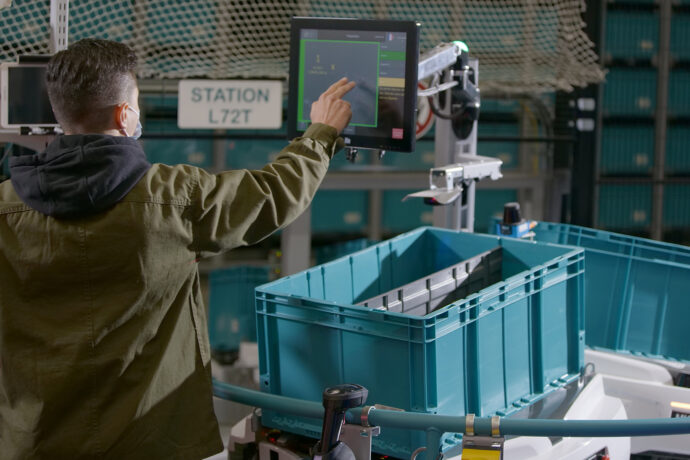 Efficiently Navigate Growth & Sales Peaks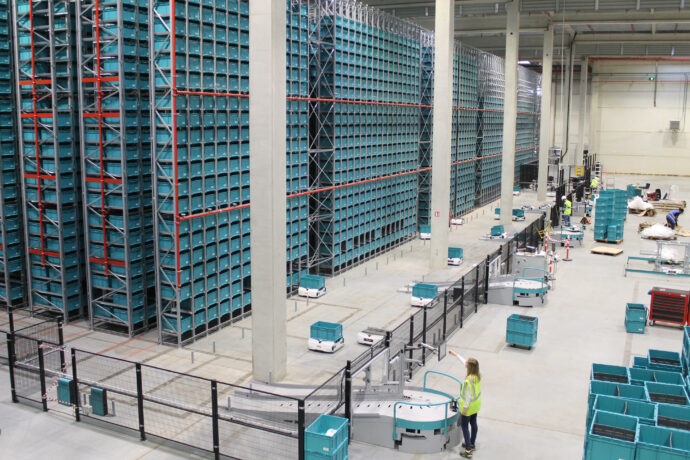 Exceeding Customer Expectations
---
Ready to transform your warehouse?