About Monoprix
Monoprix is one of France's largest retail chains offering grocery, fashion, beauty, and home goods at more than 700 stores as well as online.
The Challenge
When it came time for Monoprix to design its newest 100,000 m2 logistics headquarters in Moissy, France, choosing an energy-efficient and high-performing order fulfillment system was paramount. The fast-growing retailer had established a goal of reducing greenhouse gas emissions by half while achieving omni-channel growth in delivering orders to stores and online customers throughout western Europe. This included nearly 45 million parcels per year! To achieve this audacious goal, Monoprix needed a solution at the forefront of sustainable innovation.
The Solution
Results
1. Improved Efficiency
Lightweight robots require less energy compared to heavy, complex traditional automation systems
Reduced picking and storage area by 40%
RFID management seamlessly integrated by Exotec provides easy tracking and accuracy of in-bound and out-bound inventory
Robot rentals enabled smooth and capex-efficient handling of sales peaks
System installed in just nine months with minimal interruption to ongoing operations
2. Enhanced Performance
Picking productivity increased by more than 40%, enabling cut-off times for next day delivery to be prolonged by 2-3 hours
Ability to access any SKU in the system within two minutes to service urgent order requests for fast shipping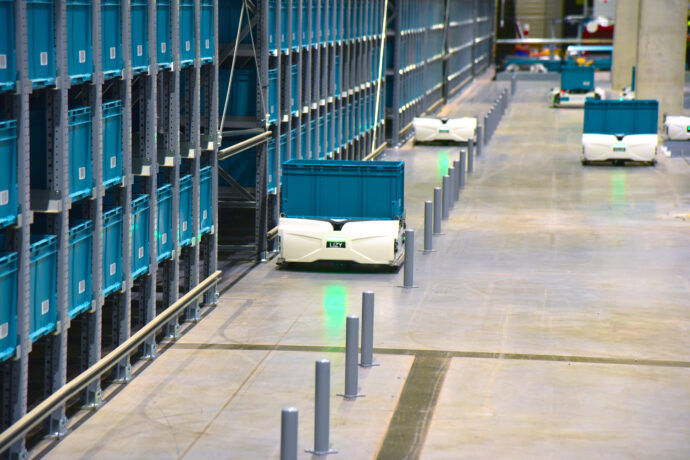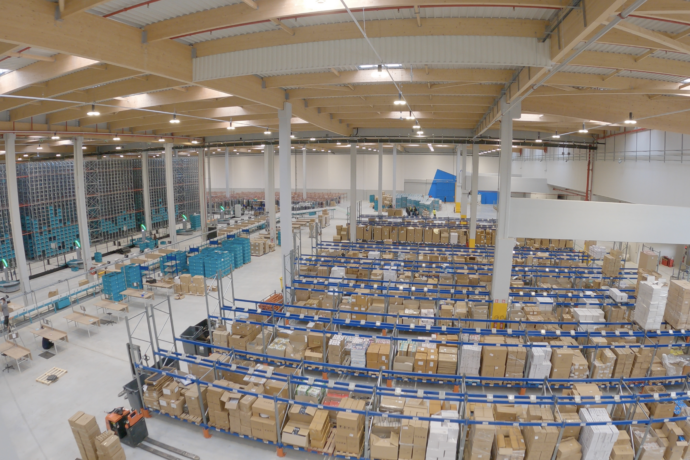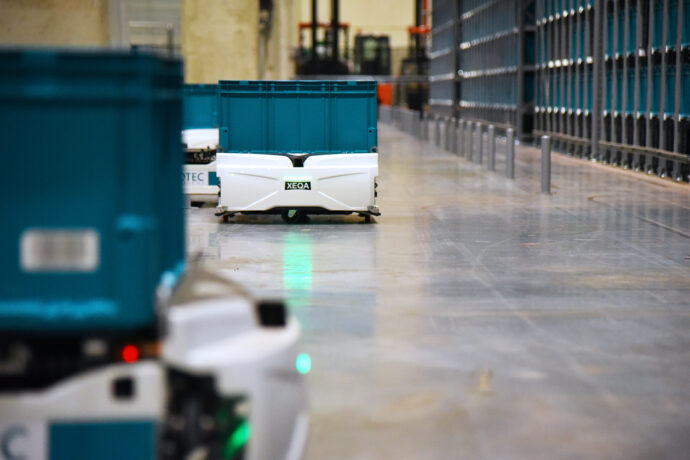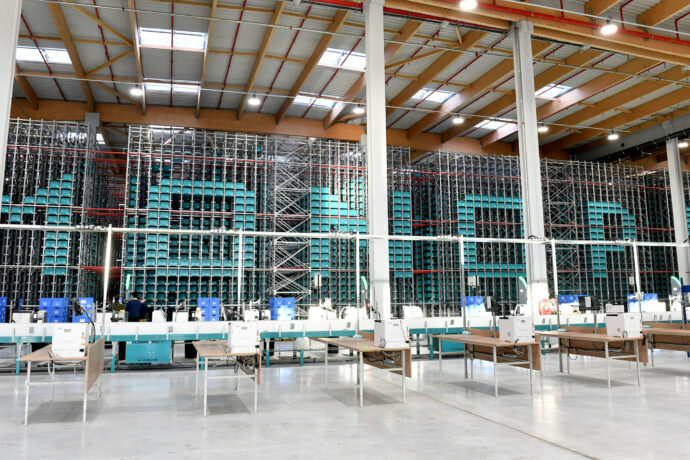 ---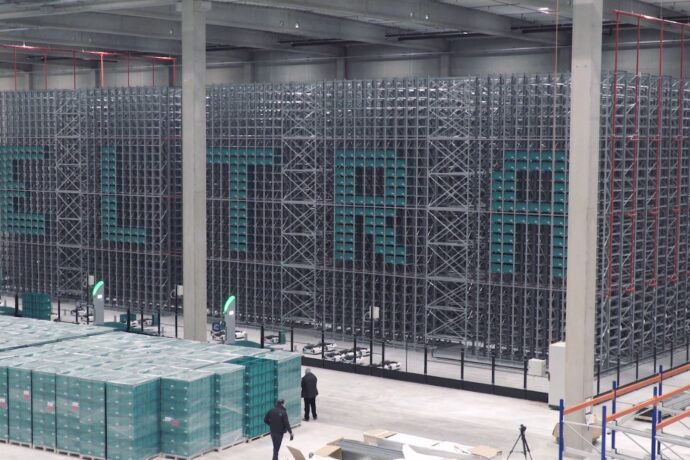 Seamlessly evolve fulfillment with your business model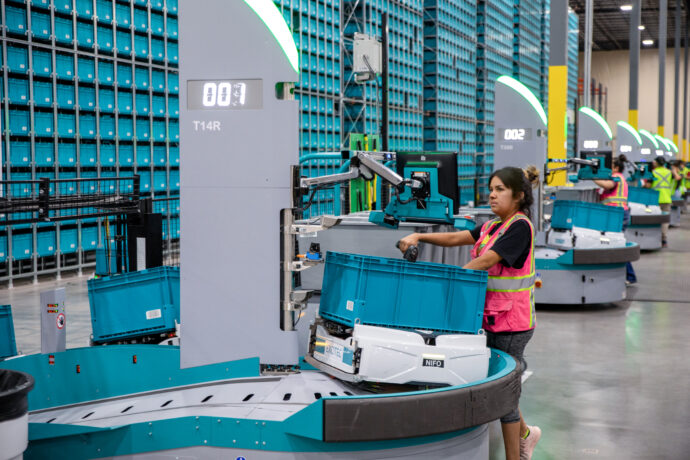 Quickly Access a Wide Range of SKUs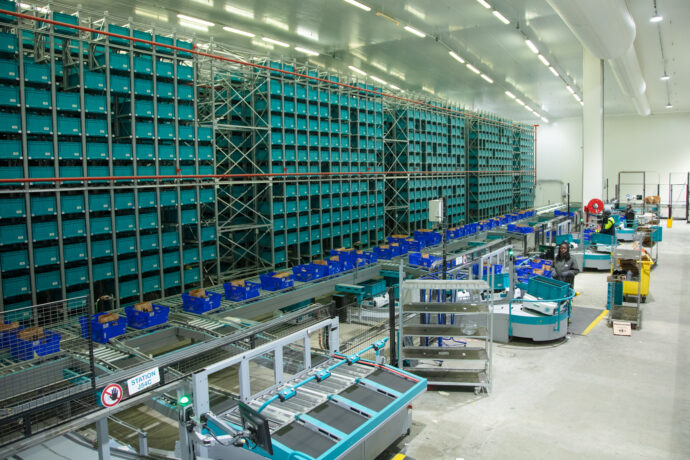 Flexible Ambient & Fresh Grocery Order Fulfillment
---
Ready to transform your warehouse?