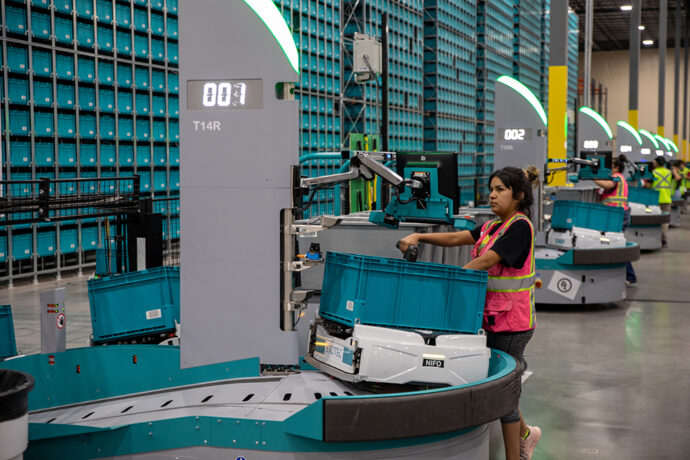 Guaranteed Performance. Zero Headaches.
Nobody wants to buy a complex Automated Storage and Retrieval System, not even you. What you are really looking to buy is reliable performance to keep up with the growing customer demands. 
Our goal at Exotec® is to make your life easy. We don't just guarantee uptime, we contractually commit to flow performance. That way you know exactly what you are getting when making the investment into the Skypod® system.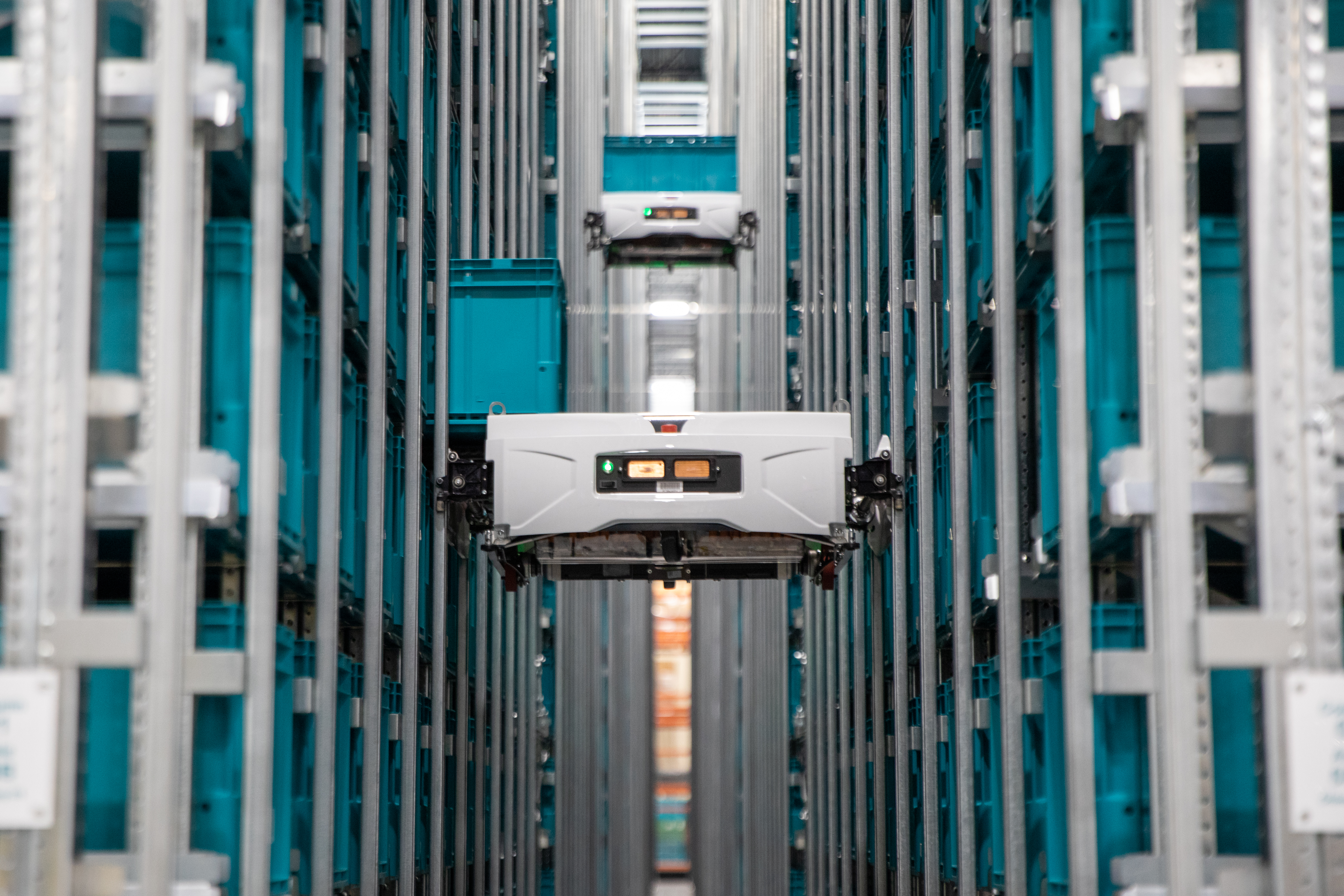 No single point of failure.
Even the best solutions malfunction, potentially shutting down and causing more chaos downstream. This is why we designed the Skypod system to minimize bottlenecks when things go wrong.
Skypod robots are the only moving part of our system, reducing the number of issues that can arise during operation. The robots dynamically adjust their workload depending on the availability, meaning that if one fails, the system continues to operate and prioritize orders with the rest of the fleet.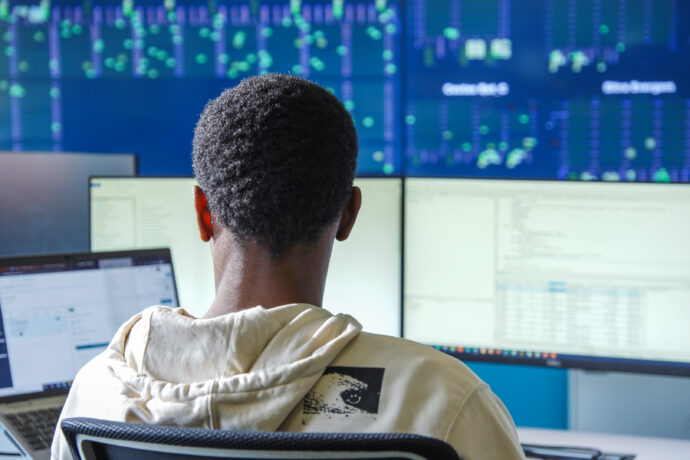 We're Here for You, 24/7/365.
Customers expect fast delivery and short order fulfillment cycles. This puts immense pressure on warehouse workers that often have to keep up round-the-clock operations, especially during seasonal peaks. 
This is why we offer 24/7/365 monitoring from Exotec Control Centers. The Centers are staffed by technicians who monitor our systems globally and intervene when needed to maintain uptime. 90% of system issues are resolved remotely without physical intervention.
Ready to say goodbye to reliability concerns?