September 20, 2022
Stéphanie Foucart, and Julie Amasse were named Supply & Demand Chain Executive's 2022 Women in Supply Chain.
Yesterday, Supply & Demand Chain Executive named Exotec's Stéphanie Foucart, and Julie Amasse as 2022 Women in Supply Chain winners. The award honors female supply chain leaders and executives whose accomplishments, mentorship and examples set a foundation for women in all levels of a company's supply chain network.
This year's Women in Supply Chain award, now in its third year, included individuals from software and service providers, consultancies and academia, trucking and transportation firms, professional development agencies, sourcing and procurement divisions, and more, all who have helped supply chain clients and the supply chain community at large prepare to meet many of today's—and tomorrow's—challenges.
To learn more about Stéphanie Foucart and Julie Amasse, please see the below Q&A that was submitted to Supply & Demand Chain Executive.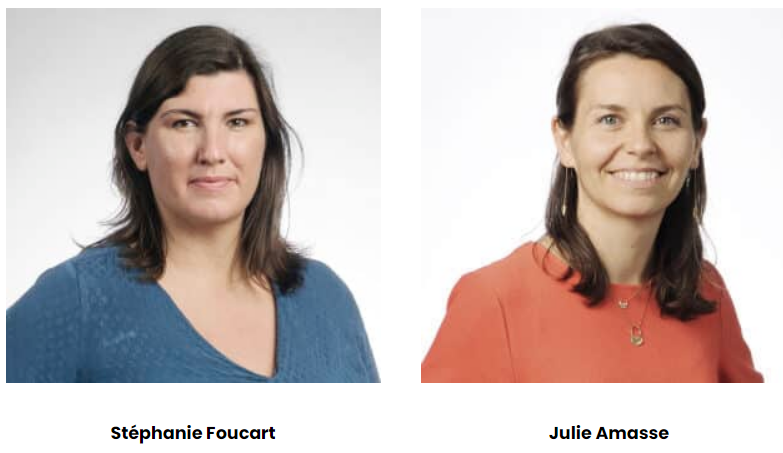 What makes Stéphanie Foucart a top Woman in the Supply Chain?
At Exotec, Stéphanie plays a key role as supervisor of the software team. This software team is notably in charge of the development of ASTAR: the conductor of the Skypod System. The Skypod System is a retail order picking solution that offers the best performance on the market while remaining flexible and adaptable to the customer's needs. Stéphanie is also in charge of recruiting the best talent for the R&D teams, including a goal of hiring 50-70 new employees by the end of the year.
Stéphanie's teams are in charge of advancing Exotec's software. Particularly, the flexibility and modularity of the software. Her team is also in charge of creating and developing new products. It is thanks to her management and her team that Exotec has managed to make its platform scalable to support its growth and be able to bring in lots of projects quickly and master them.
What makes Julie Amasse a top Woman in the Supply Chain?
Julie started at Exotec in 2020 and is responsible for the production component of the business which entails the manufacturing of robots and other elements of the Skypod system. In addition to her role in the manufacturing process of Exotec's Skypod robots, Julie also plays a key role in overseeing incoming and outgoing logistics, and keeping facilities on track and on time.
Julie's achievements since joining Exotec include her success in supervising a team of 30 people, which has doubled in size since her start at the company in 2020. When she joined Exotec, the company was producing its 500th robot. Under her supervision, Exotec has produced an additional 2,800 robots. She has helped the team rapidly navigate through five version updates of the Skypod robot as it has been further improved to meet the needs of Exotec customers and their particular deployments.
What are some things Stéphanie and Julie have done in the last year that have helped shape the supply chain?
Stéphanie Foucarthas made an impact on the supply chain industry by supporting major retailers through a difficult time, to transform their supply chain logistics into efficient, autonomous systems. Her work with the software behind these innovations has ensured top-quality products, increased throughput, and yielded impressive results for our customers. These successes trickle down to our customers and even to their end consumers who benefit from a stable, effective supply chain.
Julie Amasse ensured solutions were delivered on time and according to deadlines, ensuring happy customers and an improved supply chain for many companies when they needed it most. This was despite an industry that saw a 43% growth in the past few years. During this unprecedented growth, customers required new solutions that could enhance and improve employee safety during work and could fill gaps in their logistics.
To learn more about Supply & Demand Chain Executive awards, please visit www.SDCExec.com/awards. The full list of 2022 Women in Supply Chain winners can be found at: https://sdce.me/7wmmgj.