March 23, 2023
Event details
2023 April 25 – 27
Stuttgart, Germany
Hall 5, Booth 5D71
A new standard in warehouse automation at LogiMAT 2023.
Exotec's plug-and-play system, a LIVE Skypod robotic system, a virtual experience room, interviews with our CTO Renaud Heitz and the famous Get-Together… This year, Exotec is really offering you an extraordinary experience at LogiMAT. Come and see it all live!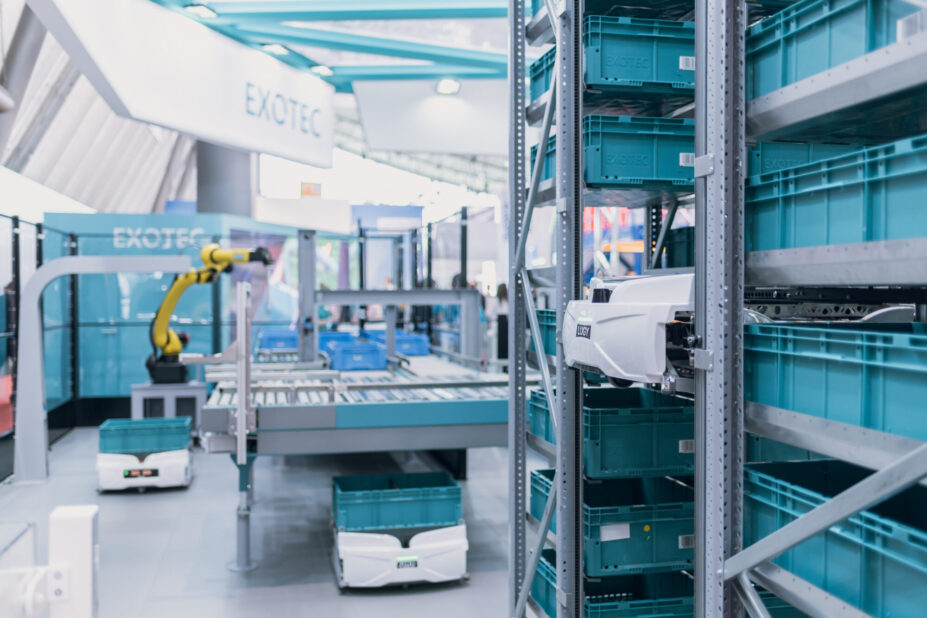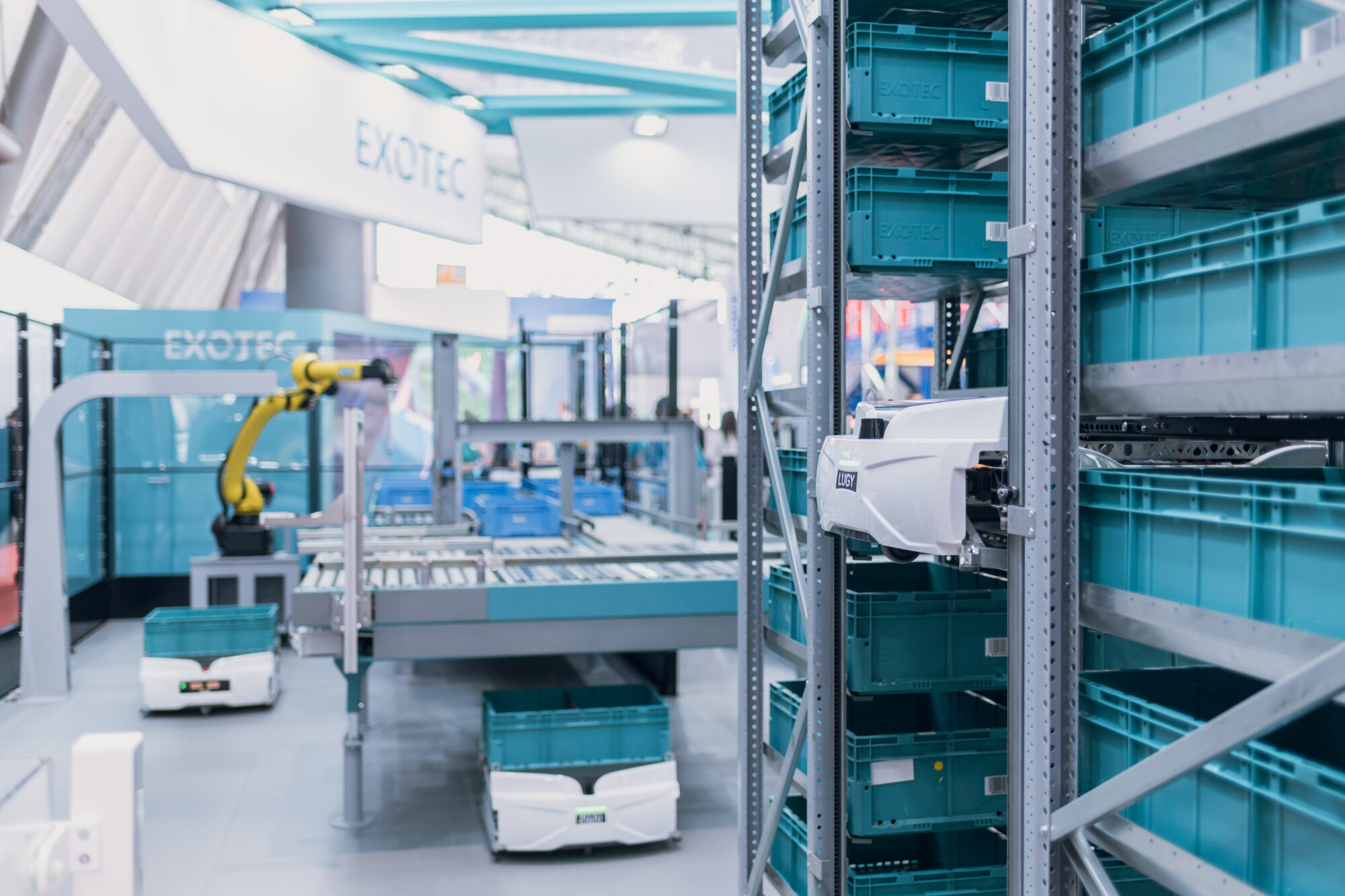 Arrange a meeting now or request free tickets
Contact our on-site team and arrange a meeting during the event now, or request free tickets.
Virtual Experience Room
Our virtual experience room is, together with the Skypod system in operation, the highlight of our new stand (Location 5D71). Let us take you into a virtual warehouse that shows you how a Skypod system works on a daily basis.
Meet our CTO Renaud Heitz
For two days, our CTO and co-founder of Exotec, Renaud Heitz, will be on site and available for interviews. He will be able to answer all your questions about the design, technique and development of the system from its birth to today. Don't miss this opportunity!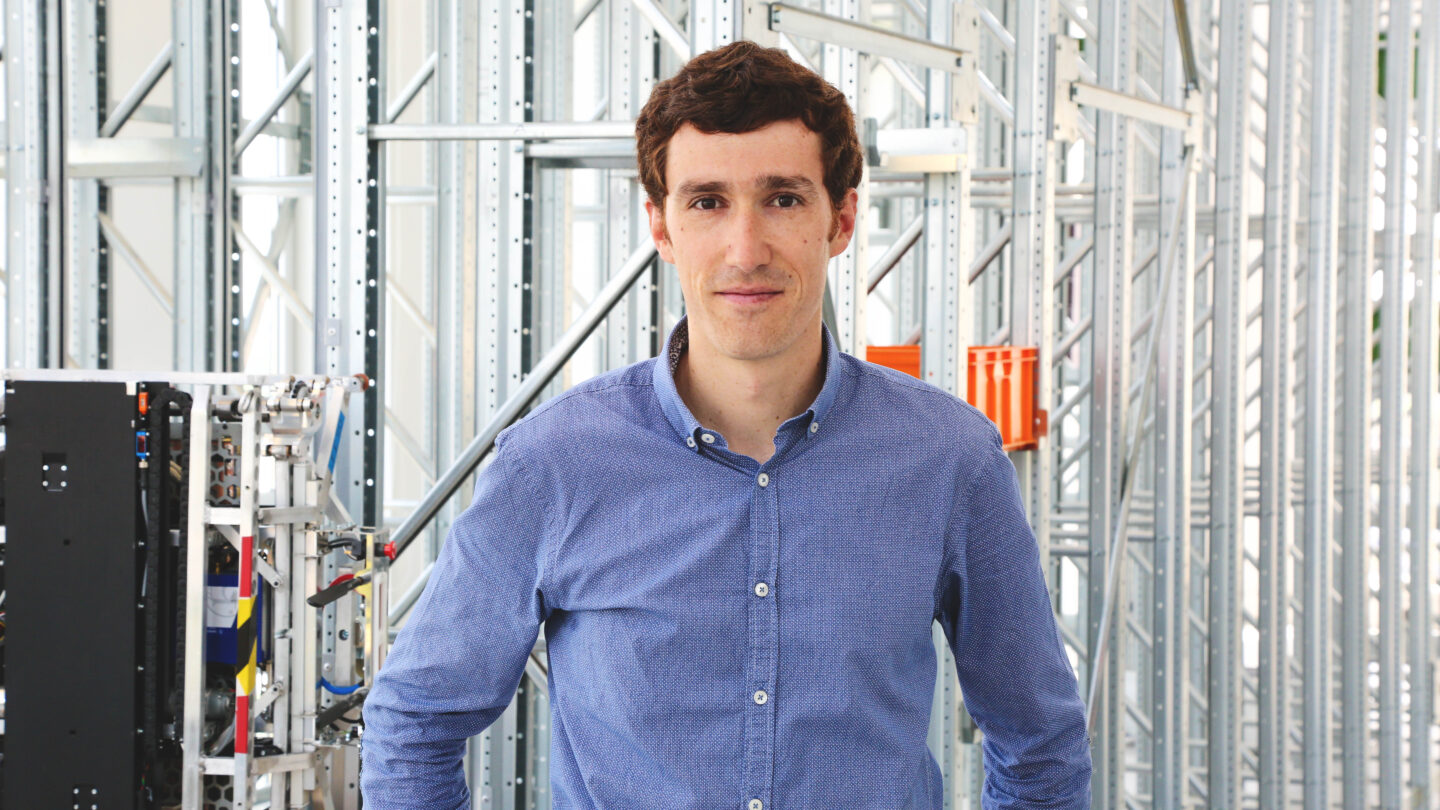 Skypicker new version
In addition, this year we will present the new version of our Skypicker picking robot. Find out more about the new features and highlights of the product in an interview with the Exotec team.