October 15, 2021
On Thursday, October 14, 2021, the retailer Monoprix, the logistics real estate expert Prologis and the robotics specialist Exotec inaugurated the world's first carbon-neutral logistics platform. It's another step taken towards sustainable logistics in France.
A new kind of XXL, custom-built, environmentally responsible and innovative building, this logistics site will start operating on December 31, 2021, in the heart of the Grand Paris Sud region, in Moissy-Cramayel (77), within the Prologis Moissy 2 Les Chevrons Park. With a surface area of 100,000 m2 and operated by Monoprix for a minimum period of 12 years, this world's first carbon-neutral* platform will also house an innovative and efficient robotic solution: the Skypod System by Exotec.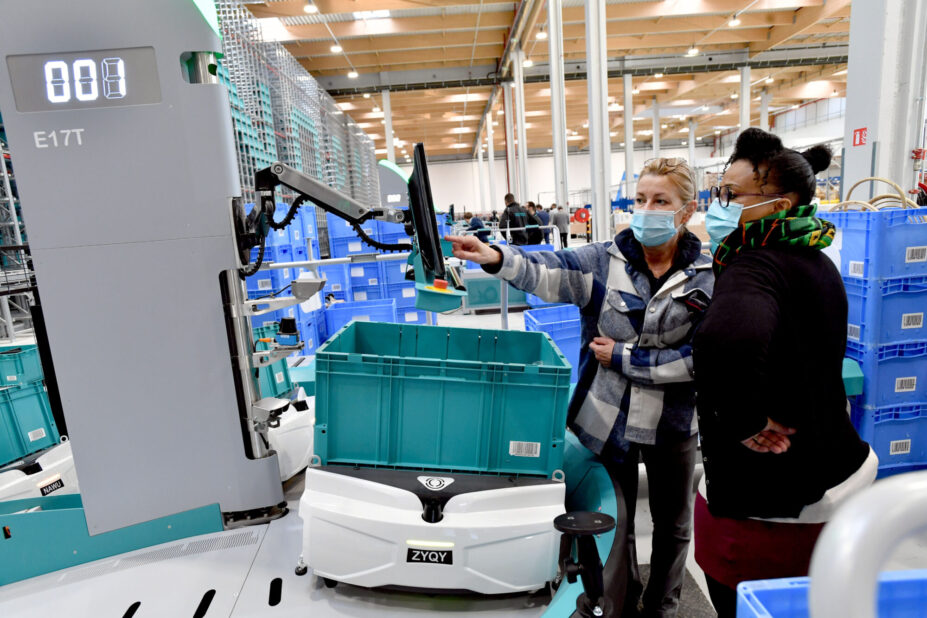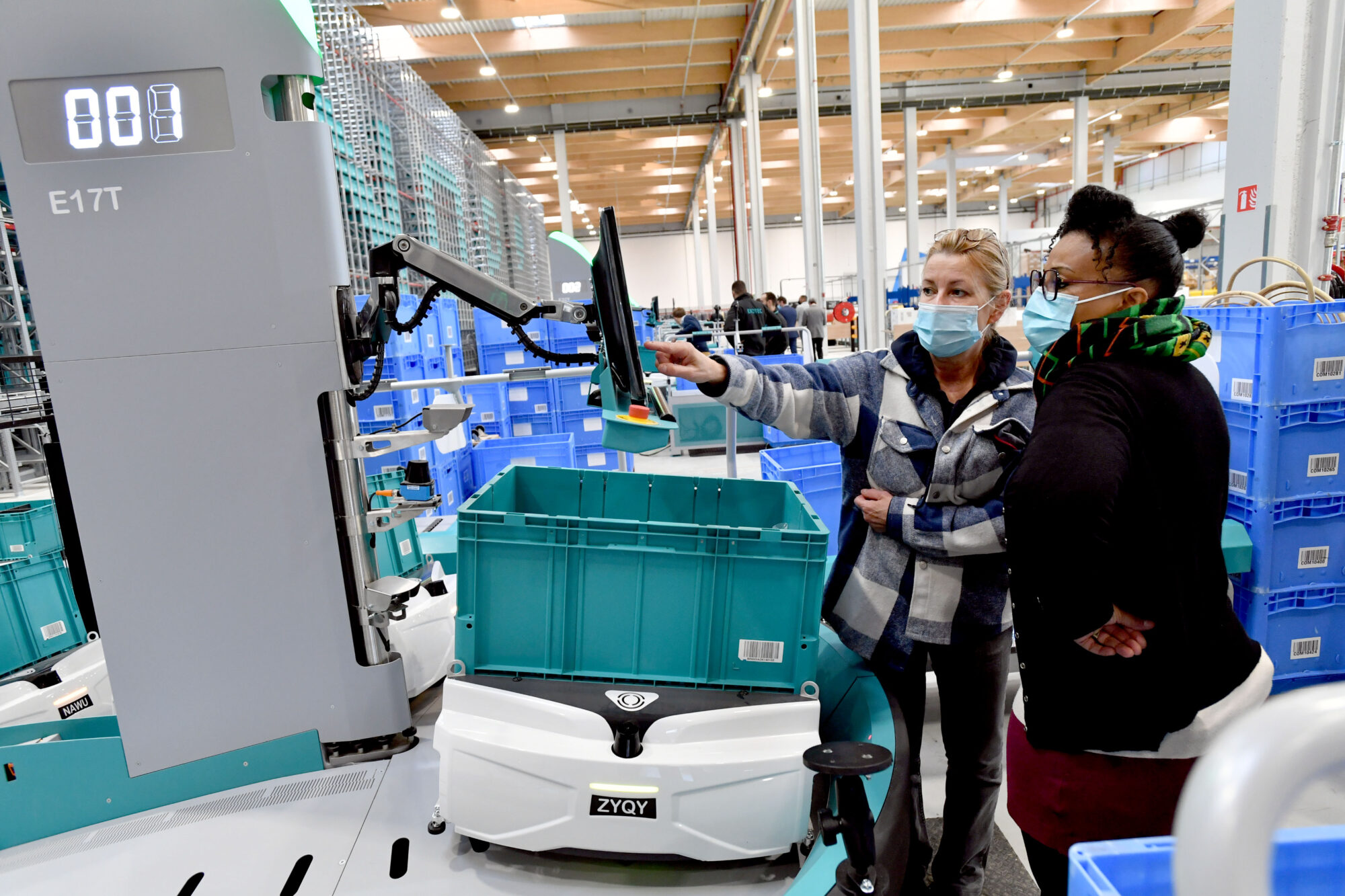 This fully converted logistics site will enable the Monoprix Group to pursue its objective of reducing greenhouse gas emissions by half, while fulfilling its ambition of omnichannel growth. To achieve this, the company will use the site to stock and dispatch products to its stores and online customers. That's close to 45 million parcels per year, which will be handled by the Exotec Skypod robotized system.
Bringing together innovation and sustainable development for logistics
Tailored to the architecture of the warehouse and offering vertical storage up to 10 meters, the system will initially optimize space and footprint. Up to 400 bins per hour can be handled by the robots, which are guided in real time and can move in three dimensions. The Skypod System will enable Monoprix to increase handling capacity, significantly accelerate order processing time and improve customer service quality.
"In a situation where it is difficult to make accurate forecasts, the Skypod System offers Monoprix the possibility to adjust its handling capacity very easily," said Romain Moulin, who is Exotec's CEO. "Exotec's technology combines reliability, flexibility, and a low energy footprint, which are essential for Monoprix's activity and responsible approach. Five years ago, the Casino group, with the Cdiscount brand, was one of the first companies to see the potential offered by Exotec's technology. It is always a great pride to see our historical customers renew their trust."
Alongside Exotec's Skypod solution, other innovations will be integrated into this ultra-modern 100,000 m2 logistic site: RFID technologies and a BTES (Borehole Thermal Energy Storage) geothermal heating system based on an application using Artificial Intelligence, Data Science and Machine Learning. This new platform will also enable Monoprix to bring together 400 of its employees in a setting where comfort and safety are thought out in minute detail, in particular through their collaboration with Exotec's robots.
*Carbon neutral : « Carbon neutrality aims at offsetting, on a global scale, all greenhouse gas (GHG) emissions resulting from human activity through equivalent amounts of CO2 sequestration, i.e. keeping them out of the atmosphere over the long term. » (source: ADEME: https://www.ademe.fr/sites/default/files/assets/documents/avis-ademe-neutralite-carbone-2021.pdf)