About Qérys Group
All the subsidiaries of the Qérys Group offer a global range of products for home improvement. Orders are processed by two logistics platforms, which produce an average of over 4,200 orders per day.
The Challenge
Over the years, Qérys Group subsidiaries' offers have grown to include more than 40,000 items. To meet its service commitments, Qérys Group needed to implement a faster and more efficient fulfillment system that could connect and evolve seamlessly with the existing infrastructure.
The Solution
Results
1. Improved Efficiency
Utilized entire height of warehouse to increase storage density by 4X
Significantly reduced picking error rate
Innovative software enables painless adjustments to sales peaks
Eliminated previous production bottleneck from high rotation items among more than 40,000 references

2. Enhanced Performance
Throughput increased by more than 2X
Ability to access any SKU in the system within two minutes to service urgent order requests for fast shipping
3. Plug & Play Modularity 
Installed with minimal interruptions to ongoing operations and ahead of schedule despite COVID-19 restrictions
Seamlessly connected to existing order fulfilment system
System ready for quick and easy expansion with ability to add robots within minutes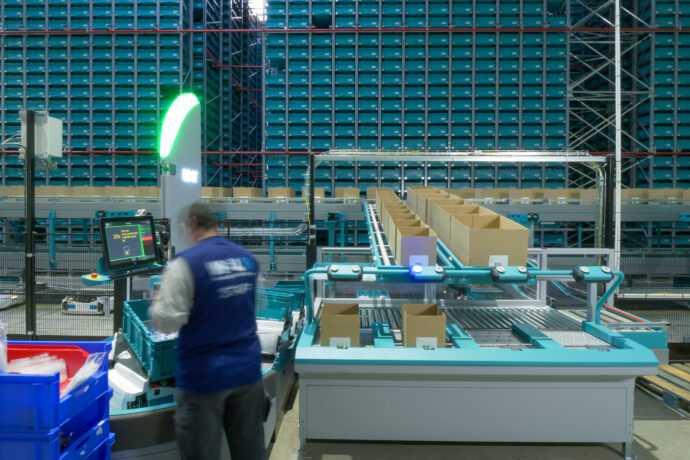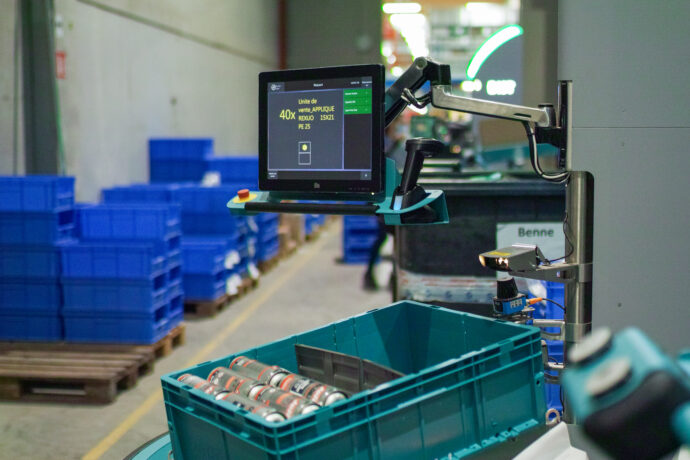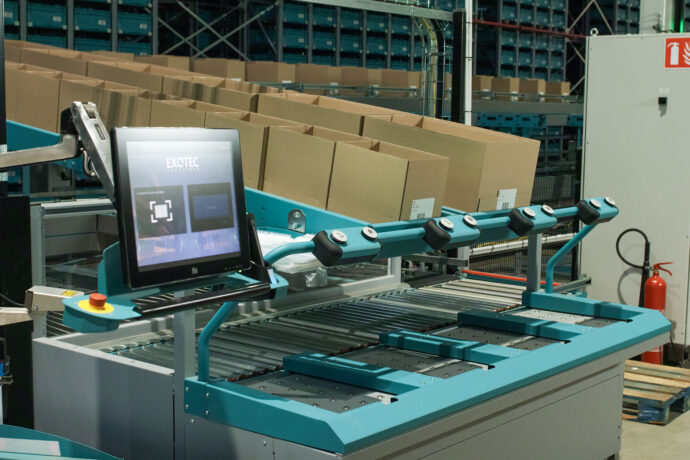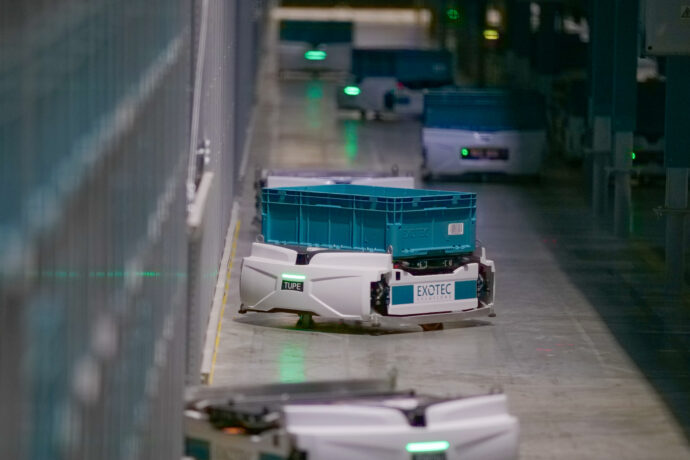 ---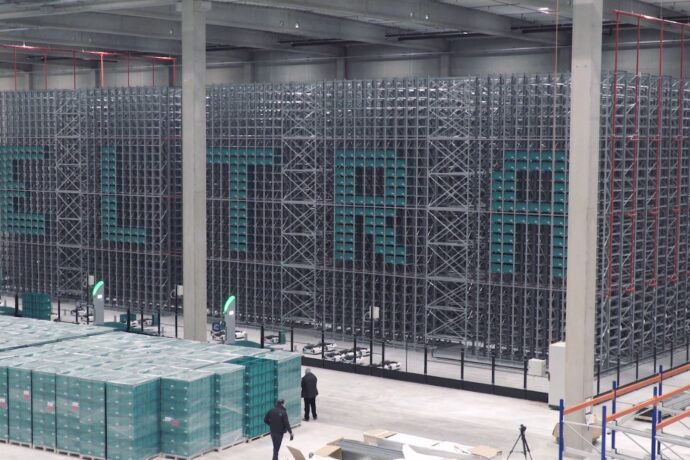 Seamlessly evolve fulfillment with your business model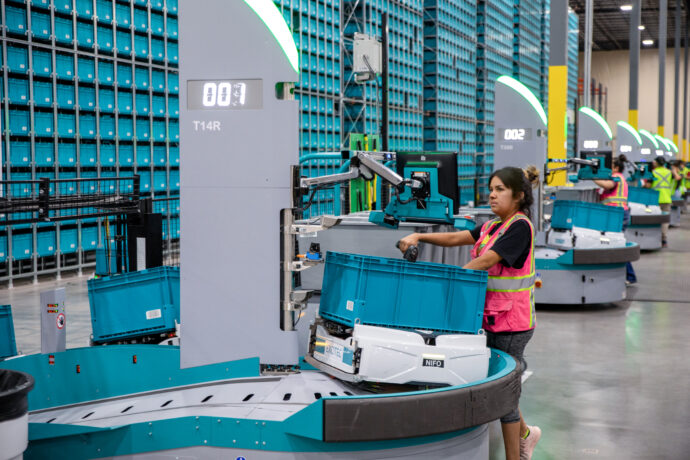 Quickly Access a Wide Range of SKUs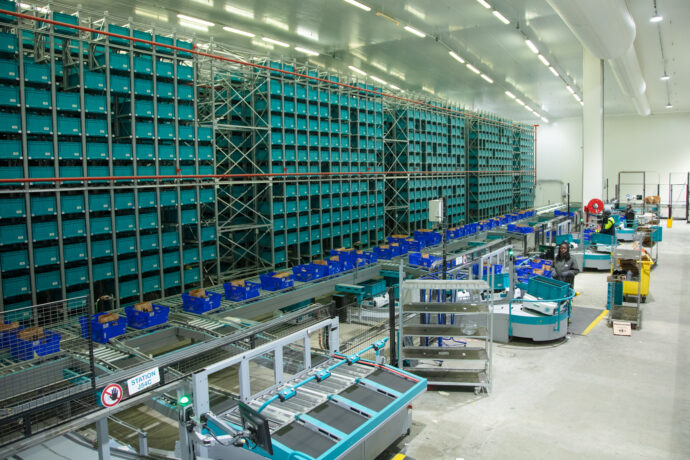 Flexible Ambient & Fresh Grocery Order Fulfillment
---
Ready to transform your warehouse?