April 21, 2023
On April 20, 2023, the US Ambassador to France, Denise Campbell Bauer, along with her delegation, had the opportunity to explore Exotec's Global Headquarters in Croix, France. Welcomed by Exotec's CTO and co-founder, Renaud Heitz, the delegation embarked on an informative tour of the company's state-of-the-art facilities.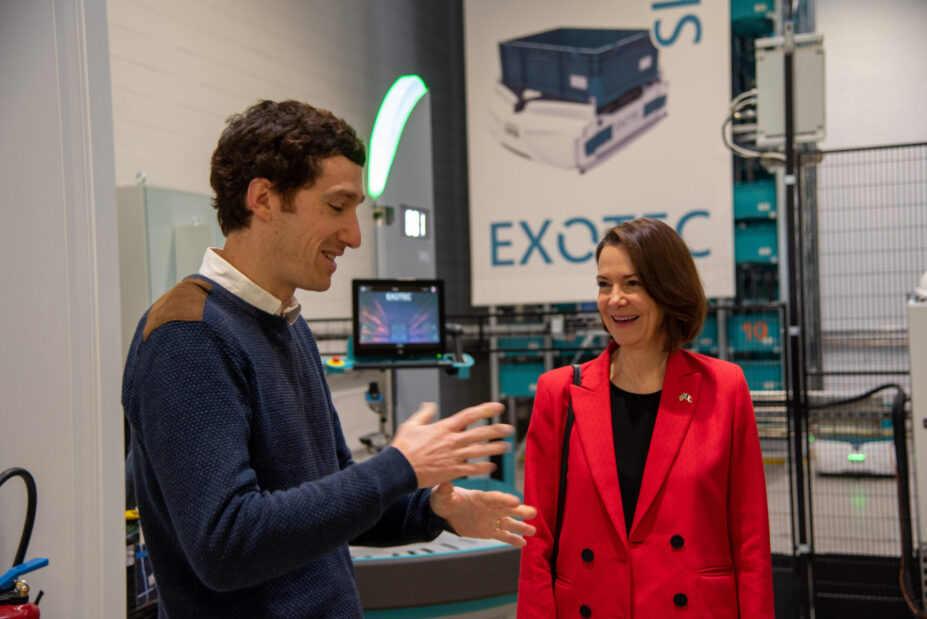 During the visit, Ambassador Bauer toured the company's production areas, where our team meticulously handcrafts nearly 80 Skypod® robots per week. The ambassador even had the chance to witness the Skypod robots in action in our demo area where each robot gets extensively tested before being shipped off to customer sites around the world. 
Throughout the visit, Ambassador Bauer and her delegation engaged in lively discussions covering various aspects of the industry and the growing significance of robotics in logistics. The tour was followed by a formal presentation that highlighted the company's history, recent developments, and achievements.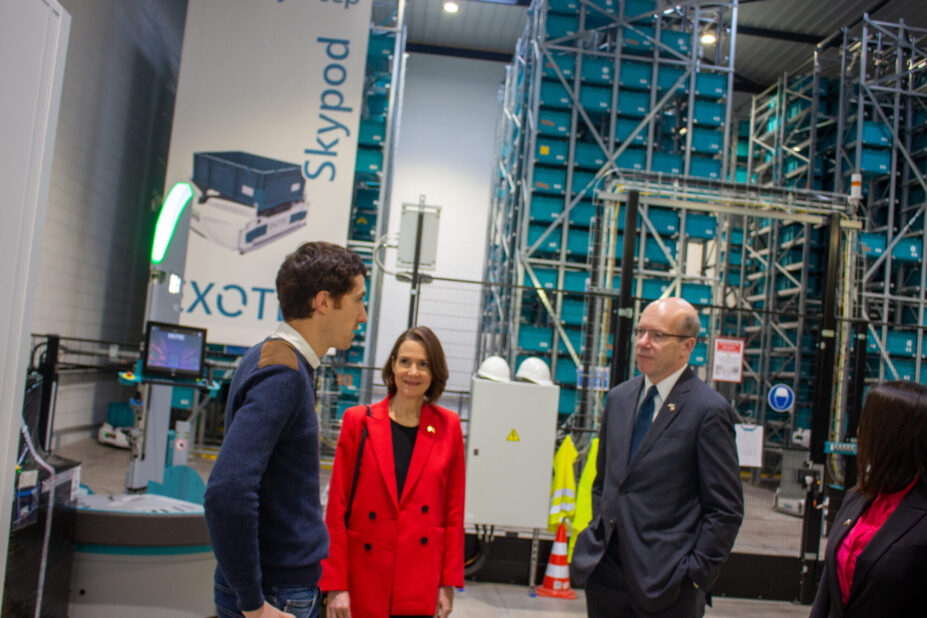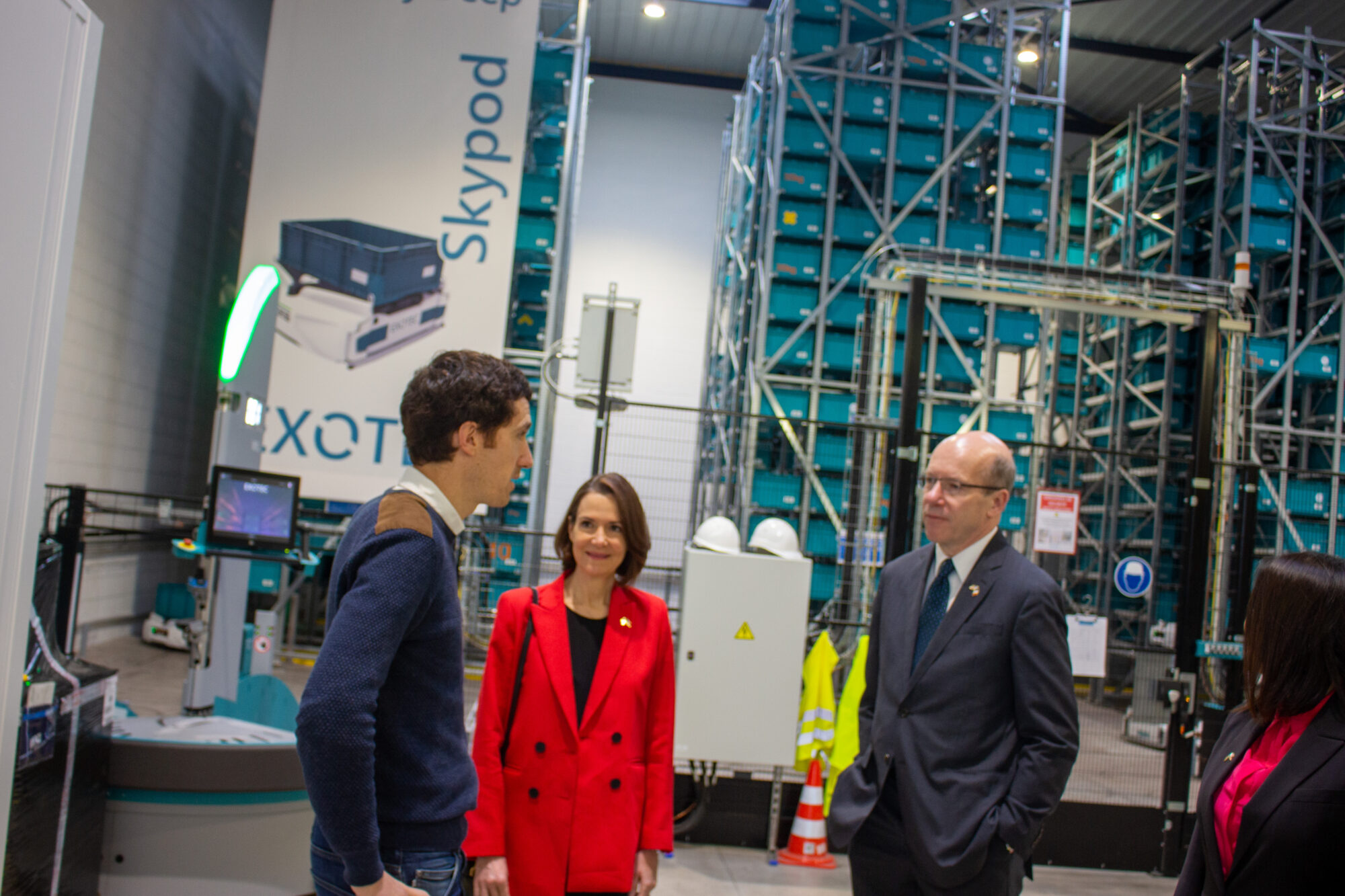 A key topic of interest for the ambassador was Exotec's expansion into the United States, marked by the Grand Opening of Atlanta-based headquarters earlier in 2022. Exotec expects that by 2025, 40% of its global business will come from the North American market, making it a crucial component of the company's worldwide growth.
This visit is the first in 17 years by a U.S. ambassador to the Hauts-de-France region. It underscores the strengthening of ties between France and the United States and showcases Exotec's role in driving technological innovation across both continents.