July 13, 2023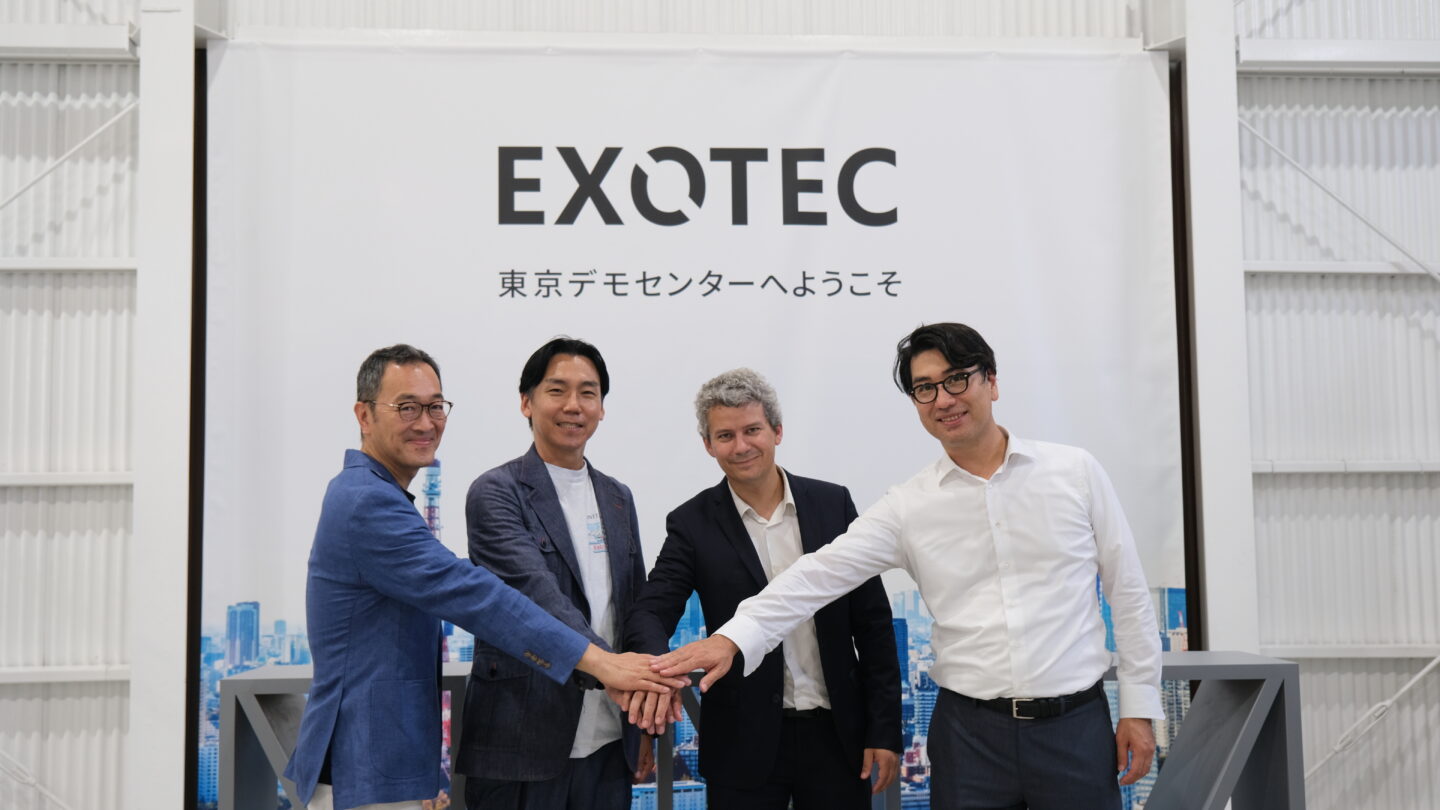 acca international Co., Ltd. (Minato-ku, Tokyo; CEO, Yoichi Hide; henceforth "acca international") and Exotec® Nihon Co., Ltd. (Minato-ku, Tokyo, Japan, Managing Director Ryu Tatewaki; henceforth "Exotec"), a wholly owned subsidiary of Exotec SAS (headquartered in Croix, France, CEO Romain Moulin), announced that they have entered into a partnership agreement for the implementation and operation of the Skypod® system. acca international will provide fulfillment services to a warehouse that has adopted the Skypod system, aiming to effectively manage a distribution warehouse for clothing, everyday items, and other products from PAL Co., ltd. (Shibuya-ku, Tokyo, Japan, under CEO Isamu Matsuo, hereafter referred to as "PAL").
PAL specializes in the design, production, and wholesale of over 50 brands of clothing and everyday items for younger consumers, operating an online shopping site known as PAL CLOSET. The e-commerce factory provided by acca international manages roughly 30,750 stock keeping units (as of May 2023), primarily for brands like Kastane, russet, and Ciaopanic. It oversees warehouse management, individual shipping for PAL CLOSET, among other operations. More information about PAL can be found at http://www.palgroup.co.jp/.
acca international, a third-party logistics (3PL) company, supports the functioning of e-commerce clothing websites through a platform that employs cutting-edge technology to boost customer fulfillment efficiency. The company will collaborate with Exotec at DPL Hiratsuka, a logistics facility run by Daiwa House Industry (the parent company of acca international) to integrate the Skypod system to enhance fulfillment performance. It will also manage PAL's warehouse and shipping operations. Additional information about acca international is available at http://www.acca-int.jp/.
Exotec's Skypod System is an automated goods-to-person solution that utilizes robots moving goods between high-density storage and ergonomic stations. The system significantly shortens fulfillment times by automating highly manual tasks like walking and lifting of heavy objects. acca international and Exotec will collaborate to deliver a solution that meets PAL's warehousing and shipping needs. For more information about the Skypod System, visit https://www.exotec.com/ja/skypod-system/.
Satoshi Hotta, Managing Executive Officer, General Manager of Promotion Department, General Manager of Communication Design Office, General Manager of Web Business Promotion Office, PAL Co., ltd.
"We believe that the growth of our e-commerce business will be a major driver in increasing our corporate value, both now and in the future. This is why optimization of our logistics network, which supports this growth, is a key part of our long-term strategy. We believe that the the introduction of the Skypod system will support our further business expansion and help us deliver even better services to our customers."
Yoichi Hide, CEO, acca international Co., Ltd.
"The newly introduced Skypod system is a key element in achieving optimized e-commerce logistics through the use of innovative technology. In partnership with Exotec, acca international will design and provide optimal solution that will accompany the growth of PAL's e-commerce. This partnership will also enable acca international to further build out its capabilities and and improve customer experiences."
Ryu Tatewaki, Managing Director, Exotec Nihon Co., Ltd.
"The Skypod system consists of a vertically climbing robots, high-density racks, and ergonomic picking stations that provide an optimal fulfillment environment for efficient e-commerce. The system significantly improves both inbound and outbound speed and efficiency. It also streamlines order shipments and contributes to the reduction of truck waiting time, which has recently been highlighted as the 2024 problem.

We will collaborate with PAL, which owns many popular brands of apparel and convenience goods, and acca international, which manages PAL's warehousing and shipping operations, to create an innovative logistics system that will help increase the corporate value of both companies."
About PAL
PAL GROUP HOLDINGS Co., ltd. is a group of companies including PAL Co., ltd. , NICE CLAUP Co., ltd. , and MAG STYLE Co., ltd. which produce, manufacture, and distribute fashion-related apparel and general merchandise. The company operates more than 50 brands including CIAOPANIC TYPY, 3COINS, russet, Kastane, mystic, Chico, Discoat, and GALLARDAGALANTE through 927 shops in Japan (as of the end of February 2023) and EC platform.
In addition, as PAL celebrates its 50th anniversary this year, we have renewed our corporate logo and established the corporate message "PASSION and LOVE," based on PAL's corporate values that we have built up over the years, to signify our challenge for the next half-century. We want to be a company that exists together with people who live with care!" With this in mind, we will make it a guideline of action common to our diverse brands and businesses, which are full of individuality.
For more information about PAL, please visit http://www.palgroup.co.jp/.
About acca international
acca international Co., Ltd. provides fulfillment services as a member of the Daiwa House Group. As a 3PL company that provides efficient fulfillment services using robotics, we have experience in handling a wide range of merchandise while specializing in apparel EC. We have built relationships of trust with many clients by providing a next-generation EC platform that accelerates business.
For more information about acca international, please visit https://www.acca-int.jp/.
About Exotec
Exotec builds elegant goods-to-person warehouse robotic solutions for the world's largest brands. The company combines the best of hardware and software to offer flexible warehouse systems that drive operational efficiency, add resiliency, and improve working conditions for warehouse operators. 30+ industry-leading brands including Carrefour, Decathlon, Gap, and Uniqlo trust Exotec to improve their operations and profitably navigate rapid shifts in business models and customer expectations. Learn more at https://www.exotec.com/