April 19, 2023
Here is MONU, our 5000th robot, which was recently produced and sent to one of our customer sites. MONU is a testament to Exotec's dynamism as well as the efficiency and quality of our production teams.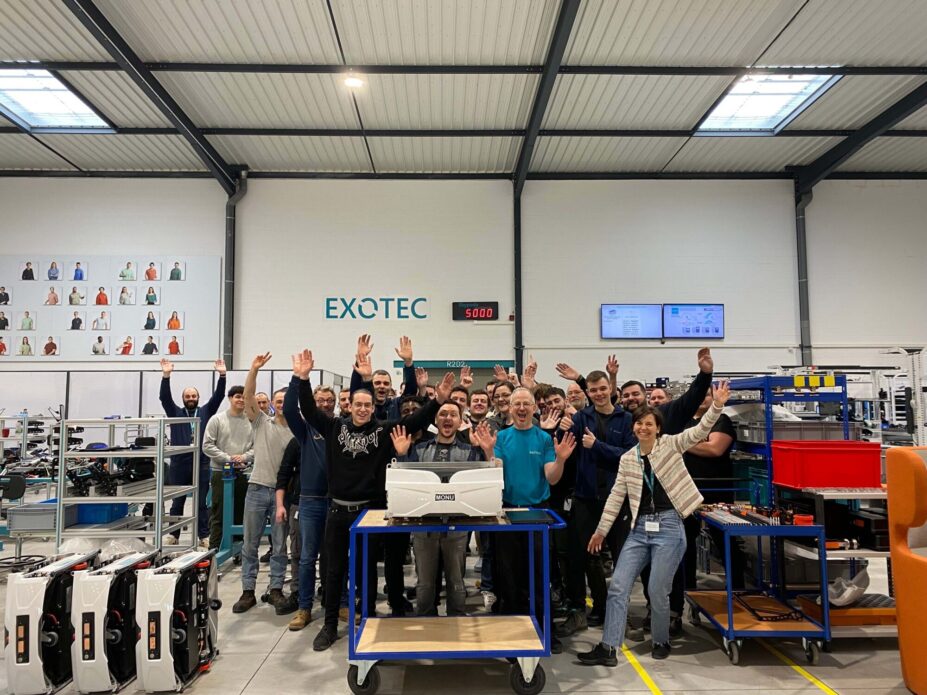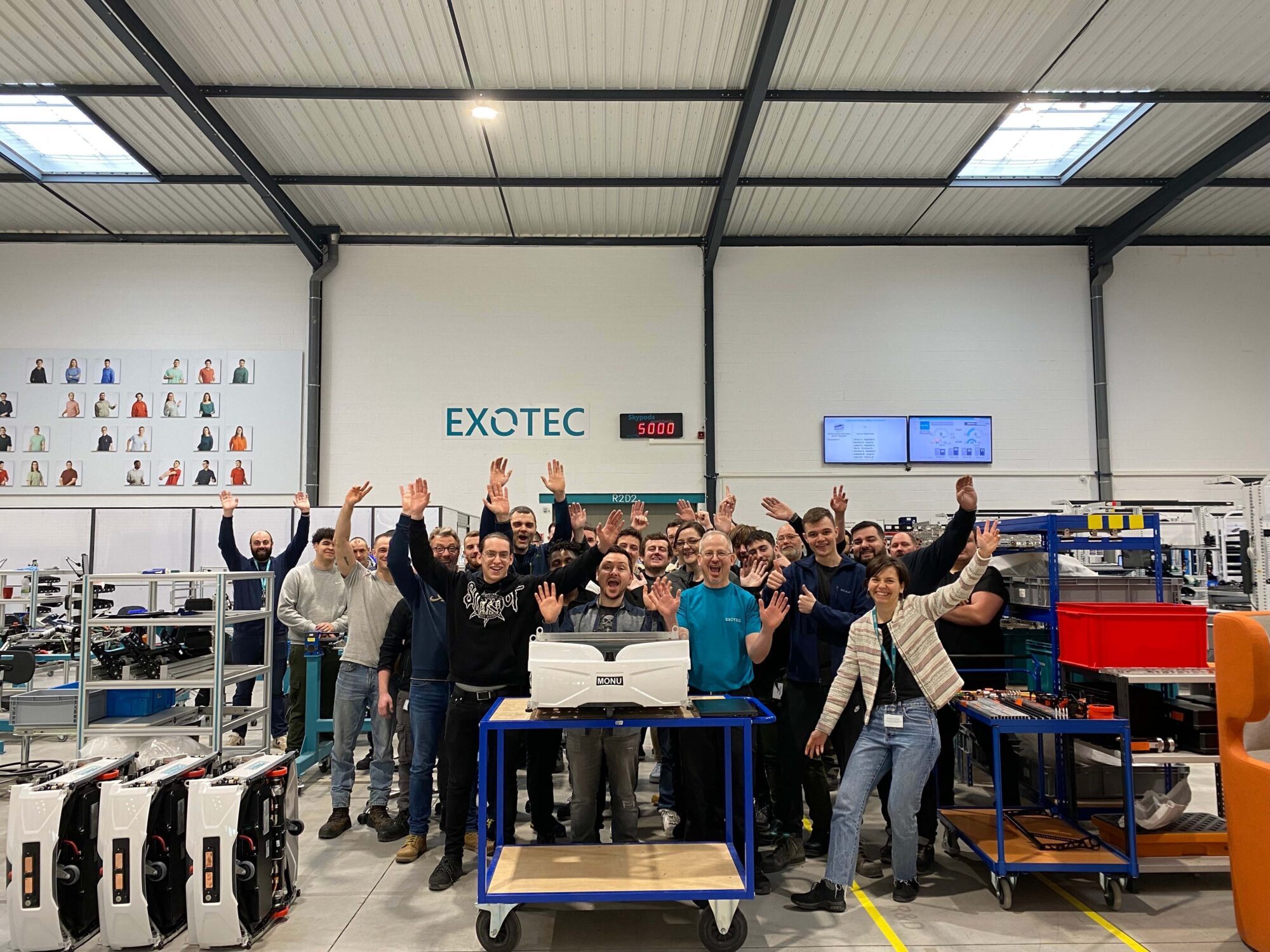 On 4 continents (USA, France, Germany, Japan), Exotec's employees did not fail to celebrate the birth of MONU, the company's latest Skypod robot. Beyond the emblematic milestone reached, this event testifies to the company's growth and its ability to produce quickly, while respecting the high quality standards it has set for its industrial production.
Every week, dozens of robots made in France leave the manufacturing unit in Croix to be installed in one of the 85 robotic systems already set up by Exotec around the world, as well as in our many other sites to come.
Long live MONU, and congratulations to the production teams, who do so much to support our growth and enable us to ensure record deployment times for our systems.