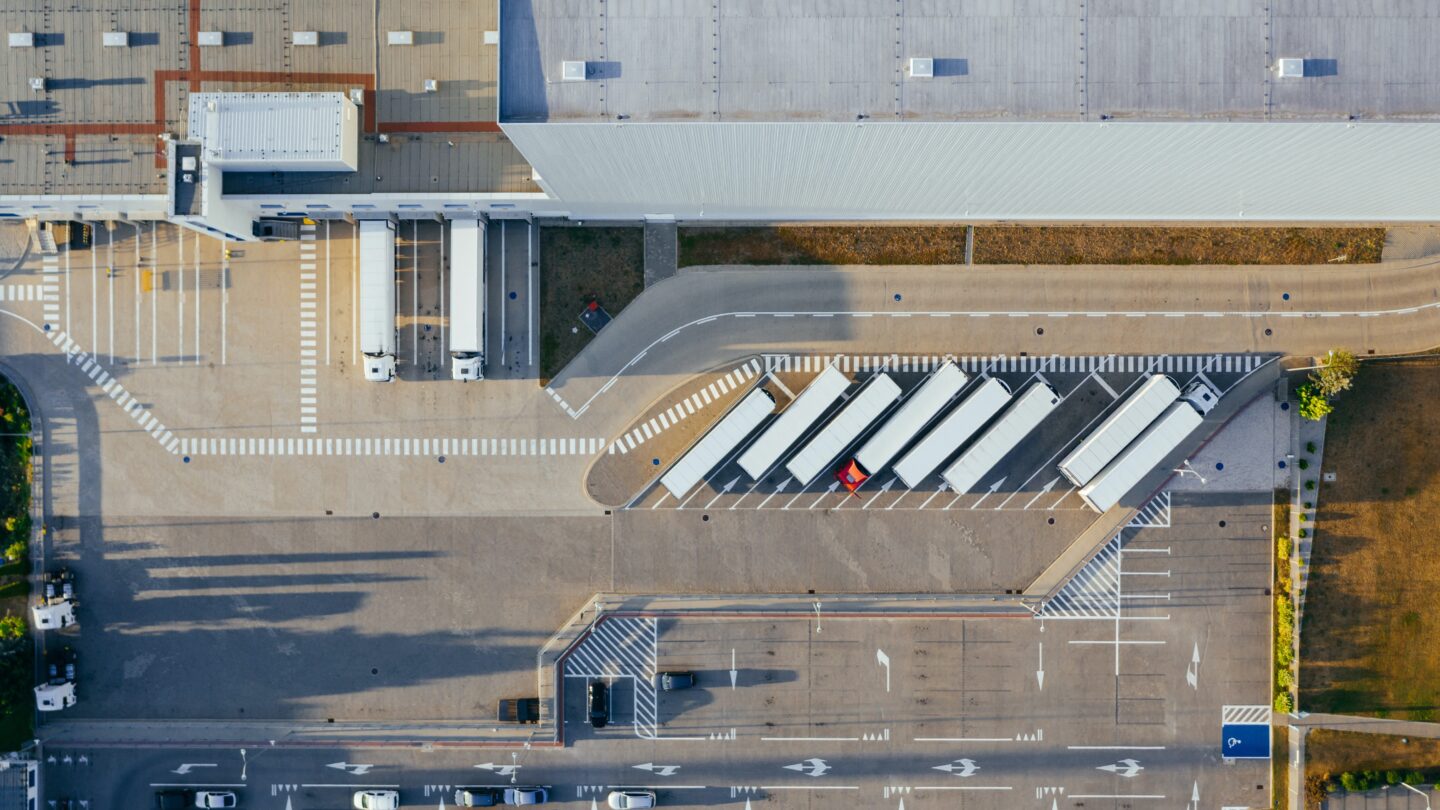 Third-Party Logistics
More clients, more variety, the same space. Provide businesses with the latest technologies and scalable warehousing solutions.
Fulfillment That Benefits Everyone
More companies are outsourcing their distribution, warehousing, and fulfillment services to 3PL providers like you. You allow companies to profit from the latest technologies and store items closer to the final customer — without the burden of managing a warehouse. We can help.
The Skypod® system can store multiple companies' products in the same system while still optimizing space. Our software tracks all items, freeing you from the need to group them by company as you would with other warehouse systems.
Optimize your space for fulfillment logistics, and offer businesses scalable solutions. If they need more space or to increase their order flow, you can add more storage racks over the weekend or robots with minutes to the system. You can even rent robots to handle temporary spikes.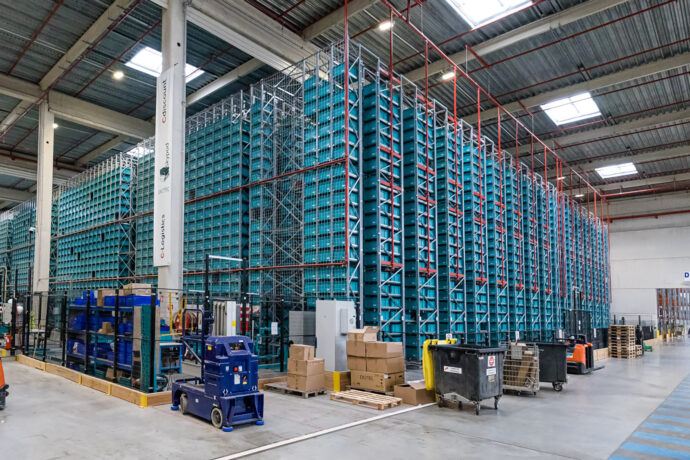 Accommodate multiple clients in the same system
Our warehouse robotics supports multi-client systems. Store various goods from different businesses in the same system, supporting all of your accounts with industry-leading automation.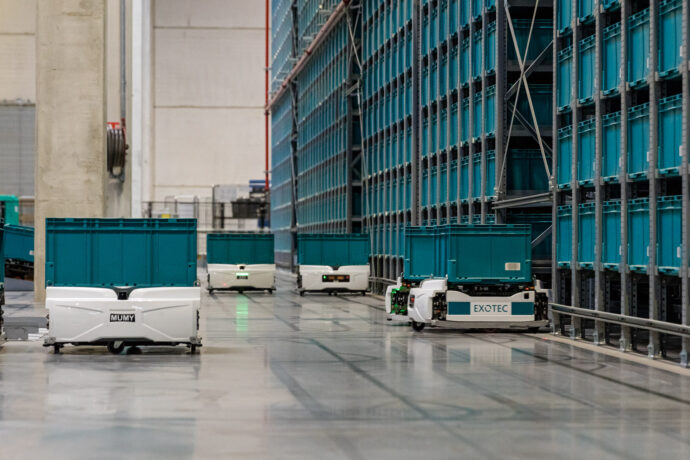 Rent robots to meet spikes in demand
Only buy what you need to meet the average demand. You can rent additional robots and adapt your system to meet the short-term needs of your clients. Reduce your capital expenditure while handling peak demands during holidays, high seasons, and one-time events.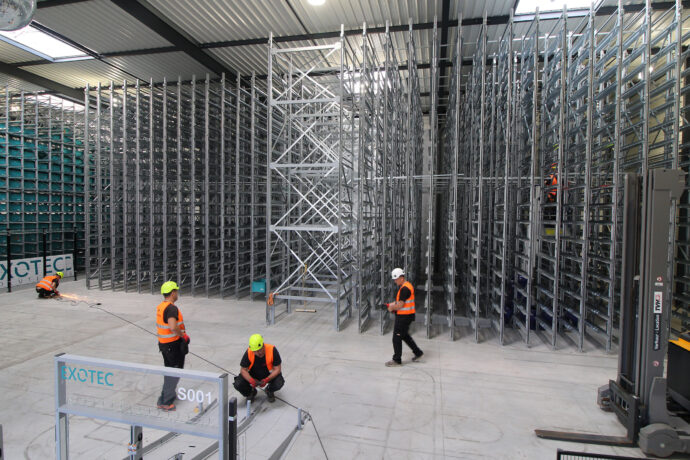 Modify and adapt as needed
Our system is flexible. Rest easy knowing that you can modify it as necessary, adjusting to your business needs and growth. Move robots between systems or even transfer the system between buildings.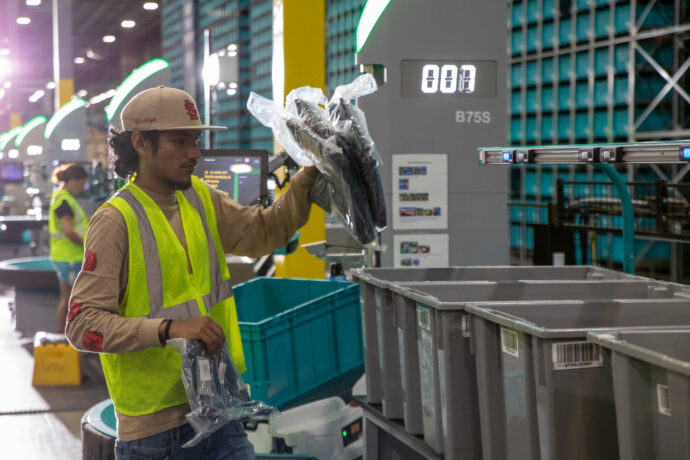 Get 3PL fulfillment up and running as quickly as possible
We provide minimal lead times. Set up your 3PL warehouse in months rather than years, and get straight to work.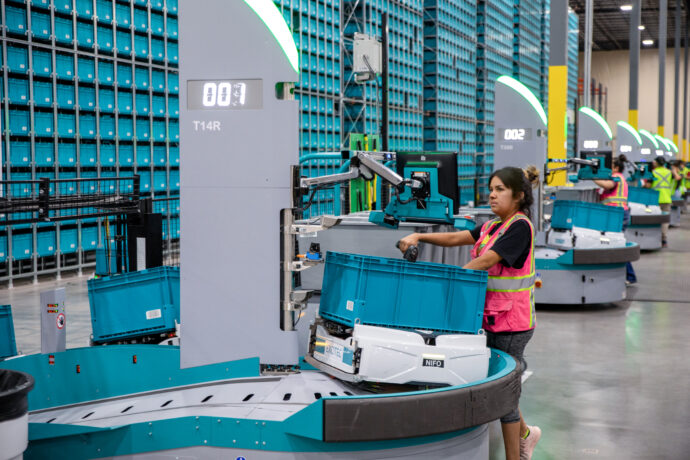 Quickly Access a Wide Range of SKUs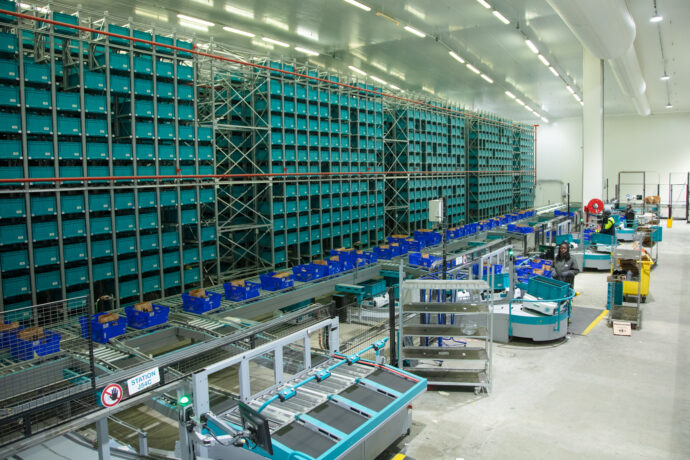 Flexible Ambient & Fresh Grocery Order Fulfillment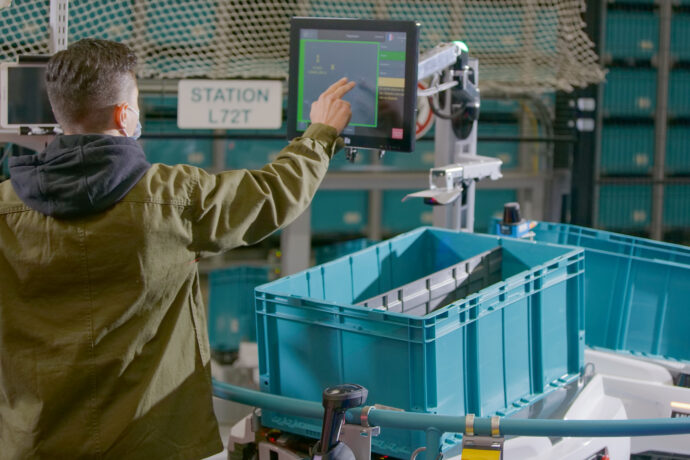 Efficiently Navigate Growth & Sales Peaks
---
Let's transform your warehouse
Reach out to one of our team members to learn about elegant solutions for 3PL providers.