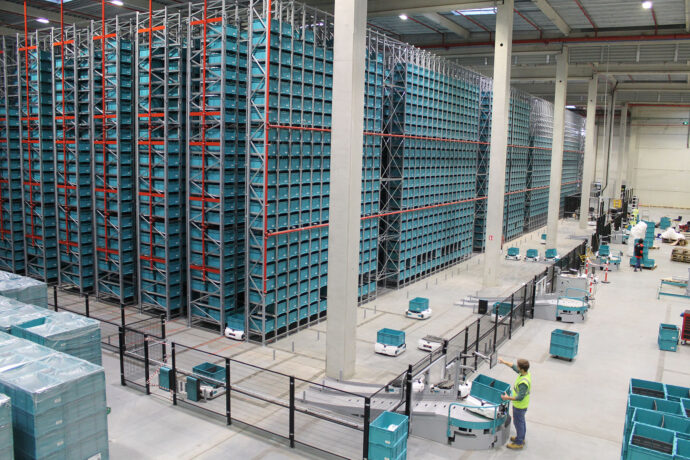 Scale to Match Your Growth.
Predicting growth is difficult. Accounting for that growth when adding automation to your warehouse is even more challenging. Either you are stuck with an underutilized system to "grow into", or invest in a system that doesn't meet your needs soon after you deploy it. 
The Skypod® system flexes to match your growth. Our signature modular design allows you to independently scale throughput and storage to fit your exact needs. Adding Skypod robots takes minutes and adding storage only takes days — no system interruptions.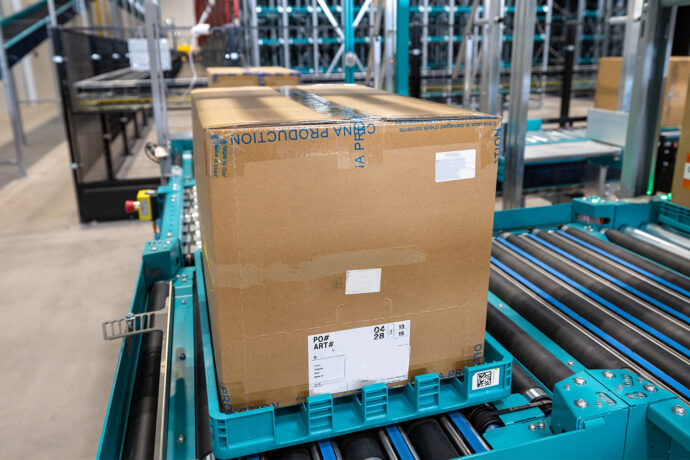 Bins or trays, your choice.
Things change. Sometimes you need to expand your product variety or completely pivot to a different product line. This means that your storage requirements will evolve as well.
The Skypod system lets you choose any combination of interchangeable bins and trays (enabling each and case picking). The trays can hold a wide range of containers and cartons, while the bins come in three different heights: 220, 320, and 420 mm (8.6, 12.6, 16.5 in) to fit the size of your items.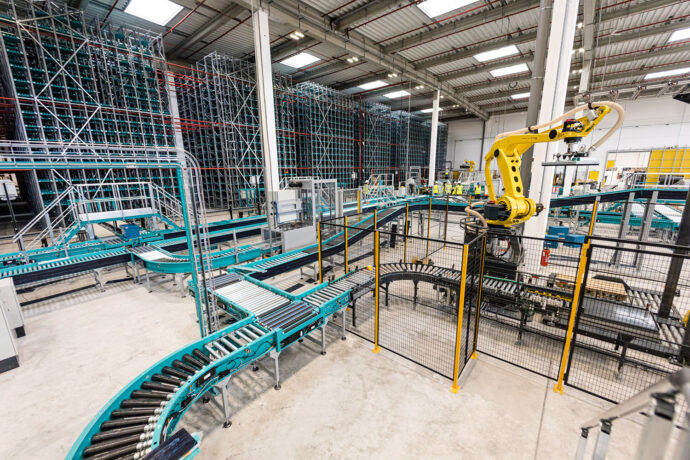 Say No to Expensive Rip and Replace.
Adopting a new Automated Storage and Retrieval System (ASRS) does not mean that you have to scrap all of your expensive equipment. Our team will work with you to smoothly integrate our system into your site. 
Our hardware and software are built to seamlessly integrate with third-party automation equipment and IT stack. And we have extensive experience integrating our system for both greenfield and brownfield sites.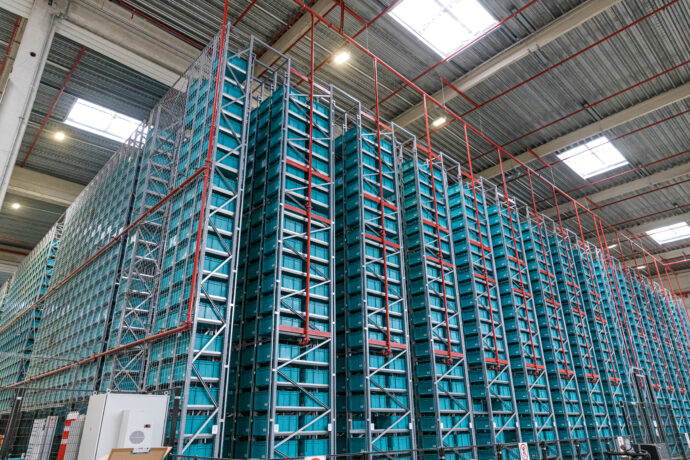 Utilize Every Inch of Available Space.
Warehouse space is too scarce and expensive for "airhousing". Utilizing your vertical space can significantly increase your inventory density and even allow you to explore leasing a smaller space closer to an urban center.
At the maximum height of 12 meters (39 feet), our racks provide up to 5 times more storage density compared to non-automated storage solutions.
Ready to future-proof your warehouse?