June 23, 2023
Exotec® was present at the Gartner Supply Chain Symposium 2023, held in Barcelona in June. A must-attend event for anyone wanting to keep abreast of market trends and technological developments affecting the supply chain.
The success story of intelligent robots in intralogistics
One of the big pieces of good news to come out of this year's event is the continuing success of intelligent robots in intralogistics, as announced by Dwight Klappich, analyst and logistics expert at Gartner.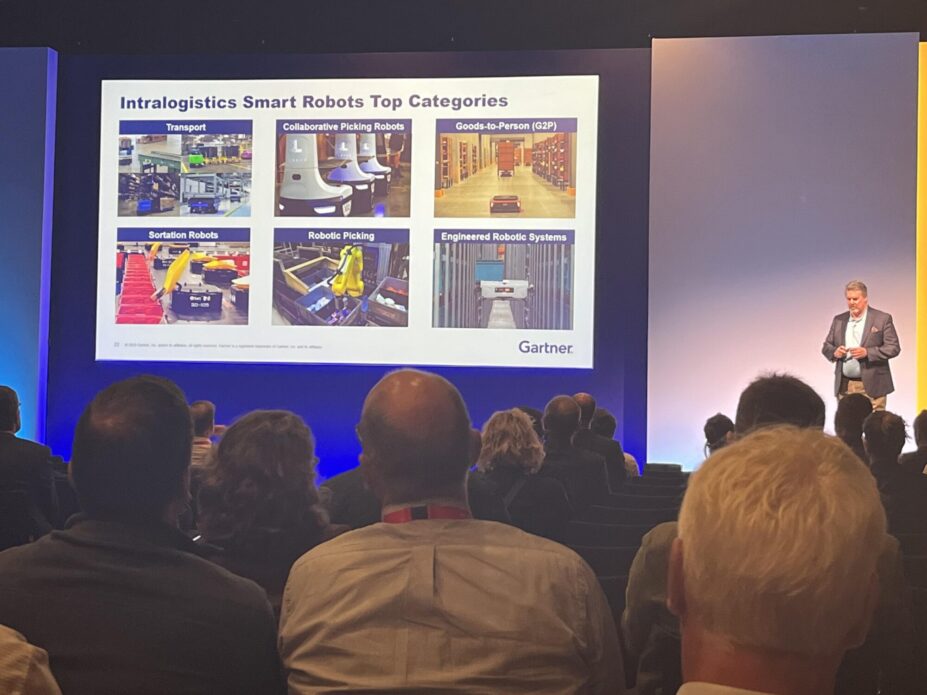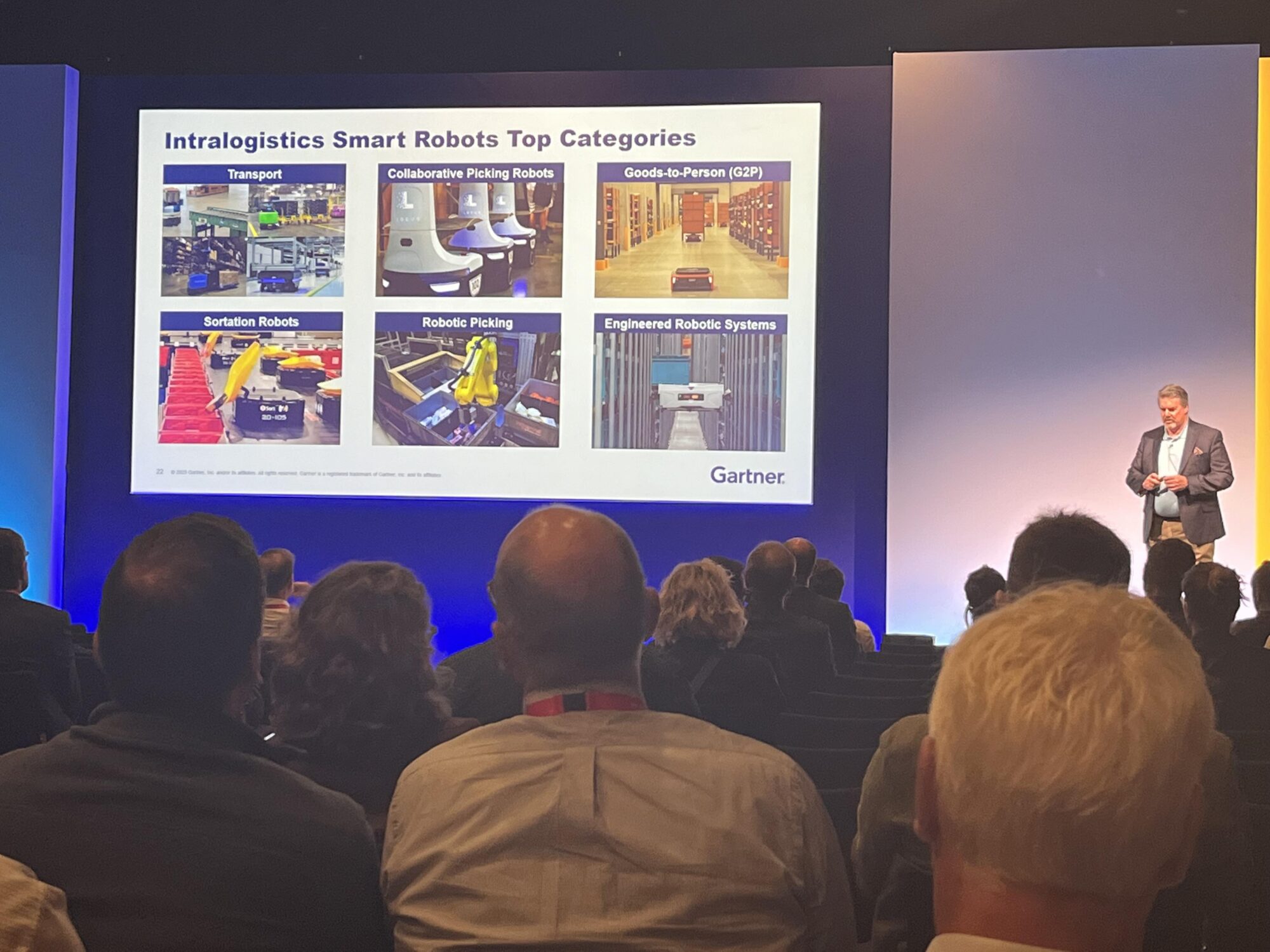 In his talk, he points out that the growth of intelligent robots in warehouses, which has been off the charts over the last decade, is not about to stop. According to him, by 2030, 1/3 of medium-sized and large warehouses will have at least one robotised platform. According to him, 96% of companies worldwide use or plan to use robots in their warehouses in the future.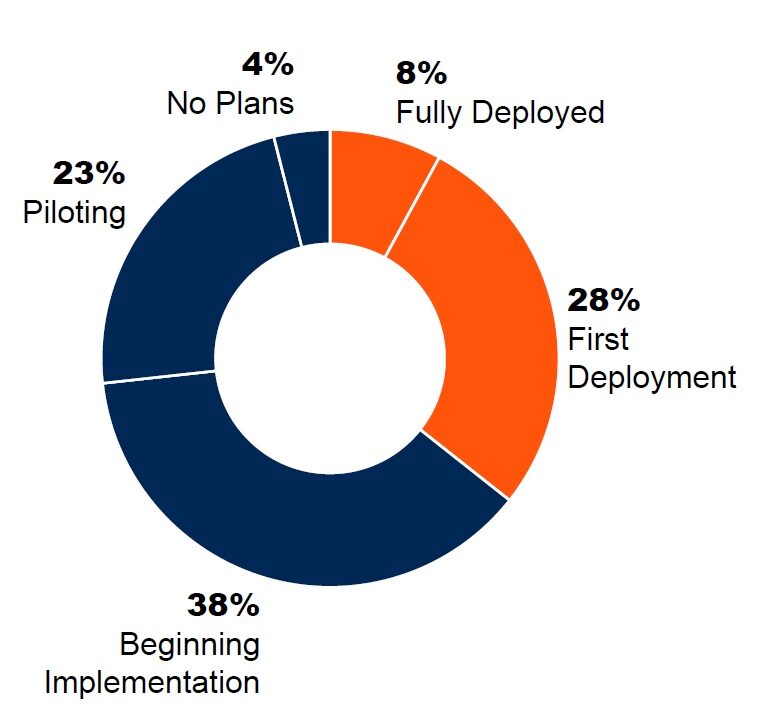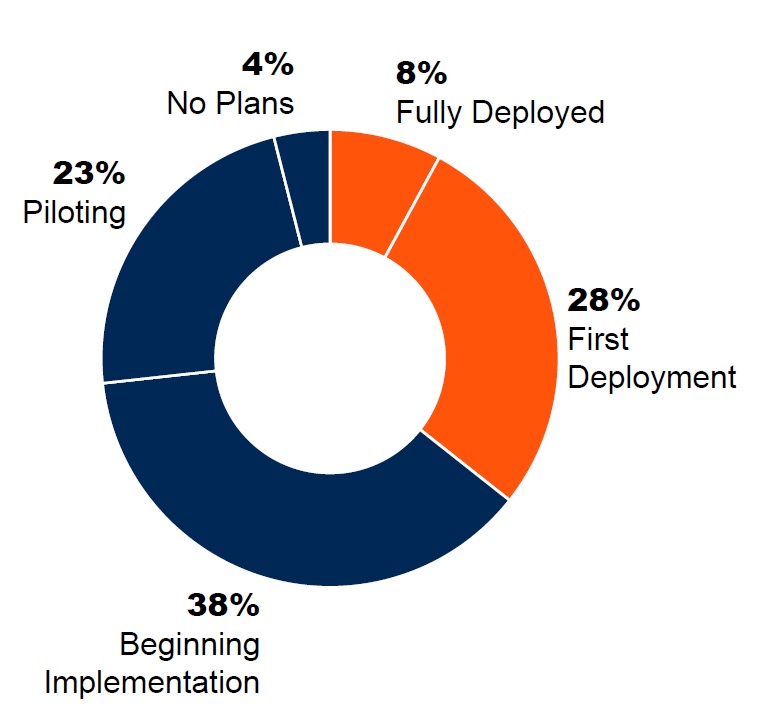 According to Dwight Klappich, 93% of companies using robotic solutions are planning to increase their fleet of robots for a variety of uses:
Human assistance (carrying heavy loads, etc.)
Improvements (exoskeletons, etc.)
Replacement (inventory, picking…)
AAG UK témoigne de sa collaboration avec Exotec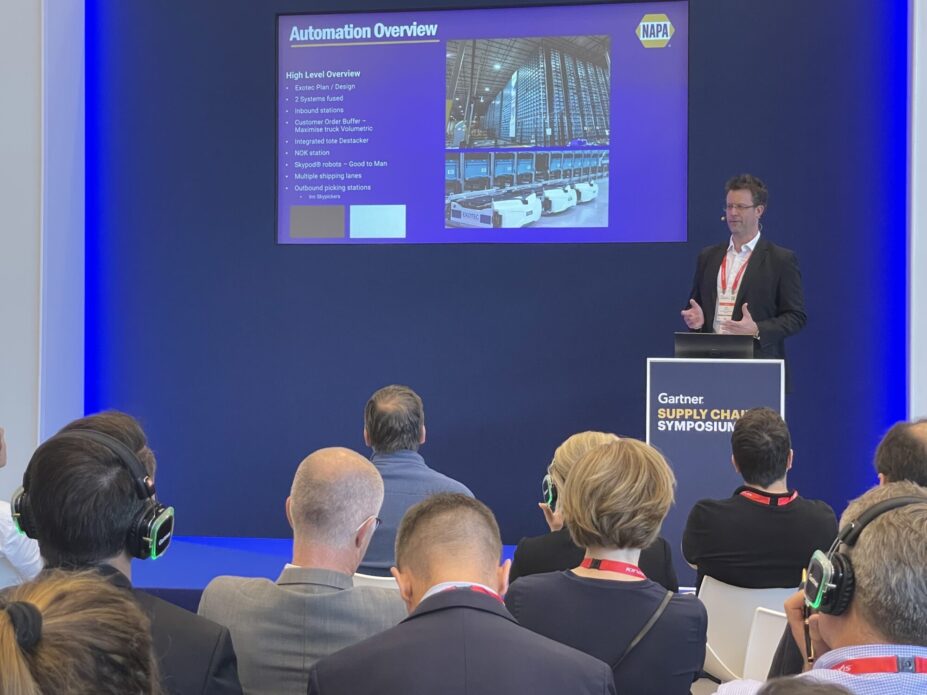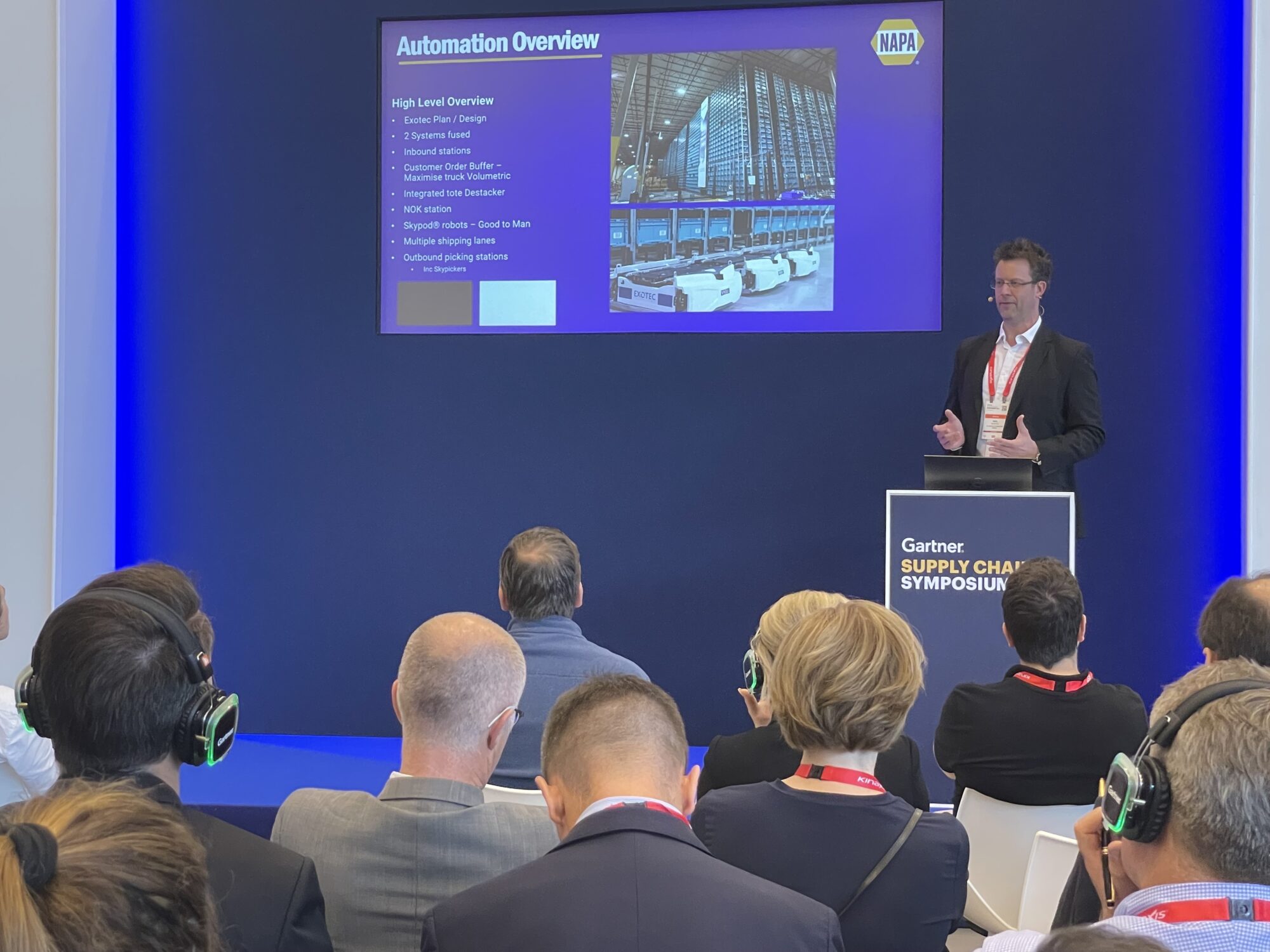 During the event, AAG UK Logistics Director Neill Warren spoke about his company's transformation plan, and its collaboration with Exotec on a future intralogistics project in the UK.
AAG, one of the leading automotive parts companies under the GPC (Napa) umbrella, is overhauling its supply chain to drive growth through acquisition. To meet these major business challenges, the company was looking for a high-performance, scalable solution to improve customer service and manage rapid change. At the event, Neill Warren presented AAG's ambitious supply chain transformation plan. At the heart of this vision is the central role played by the Exotec solution – a catalyst for propelling AAG into the future of logistics.