About Cdiscount
French e-commerce leader and pioneer of responsible e-commerce, Cdiscount offers its nearly nine million customers an assortment of 80 million products in a wide variety of categories such as IT, household appliances, furniture and decoration, bedding, DIY, gardening, games and toys, sport, and more.
Cdiscount's logistics operations are managed by its subsidiary, C-Logistics. Functioning not only as the logistical backbone for Cdiscount but also as a trusted service provider for marketplace sellers and external clients, C-Logistics orchestrates the dispatch of nearly 20 million parcels annually across 27 European countries.
The Challenge
During 2016, Cdiscount sought to overhaul the manual order fulfillment process at its fulfillment center near Bordeaux, France, largely due to its inability to store and retrieve goods quickly and efficiently.
"When you place an order with us to get a smartphone, an operator travels 15 kilometers in 500,000 square meters of warehouse to pick up the product on a trolley," said James Rebours, Director of Innovation and Supply Chain Performance at Cdiscount. "We were therefore led to ask ourselves the question of the density of storage of products and their collection."
Though Cdiscount's challenges were not unique compared to many other fulfilment centers, they recognized the need for a uniquely superior solution to traditional automation systems to meet their needs.
"The traditional automation we were proposed was not consistent with the agility we needed until Exotec® came up with the Skypod® system," confirmed Pierre-Yves Escarpit, Chief Operating Officer at Cdiscount.
The Solution
| Robots | Stations | Storage Bins | Bins/hour | System Height | System Footprint |
| --- | --- | --- | --- | --- | --- |
| 43 | 4 | 50,540 | 1,000 | 9m (29.5ft) | 2,370m² (25,510sq.ft) |
Results
1. Enhanced Performance
Productivity multiplied by 5x, allowing Cdiscount to face increasing order volumes while guaranteeing customers the best delivery conditions
Ability to access any SKU in the system within two minutes to service urgent order requests for fast shipping
2. Increased Efficiency
Storage capacity increased by 5X enabling expansion from 70,000 to 400,000 references
Mono-SKU and multi-SKU storage within bins totaling more than 80,000 compartments to boost storage density and order preparation efficiency

3. Plug & Play Modularity
Installation completed in less than six months with minimal disruption to on-going operations
System ready for quick and easy expansion with ability to add robots within minutes
Continued Partnership
Following the successful implementation of the first Skypod system at Cdiscount's Bordeaux facility, the company installed another system at its warehouse in Reau, France during 2019. An additional Skypod system was added to enhance operations at the Bordeaux facility in 2021.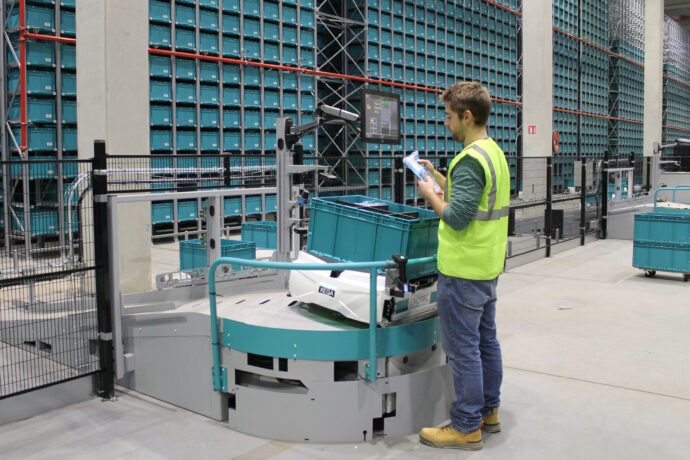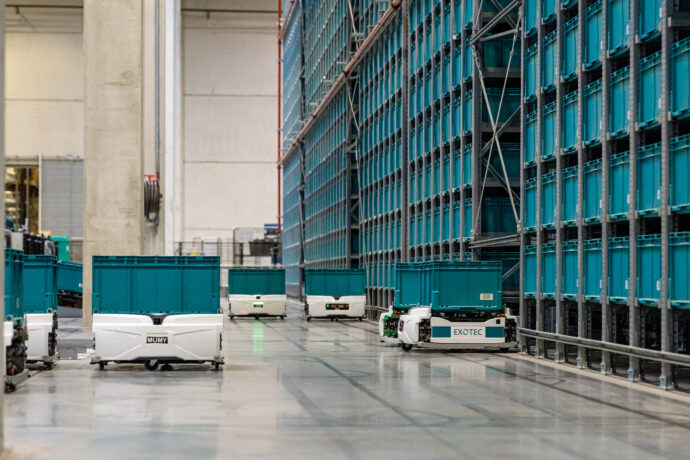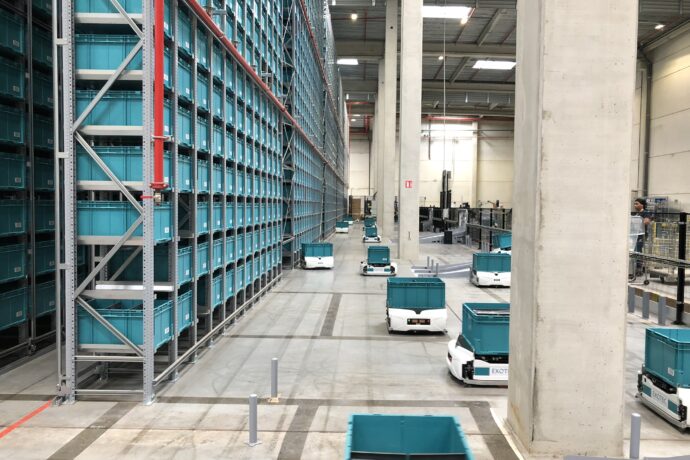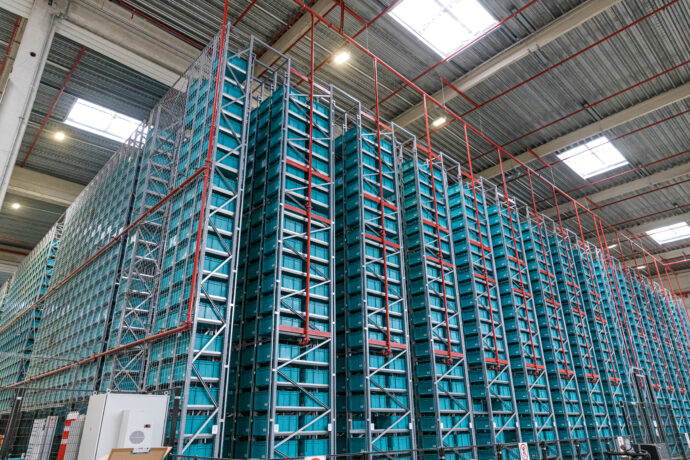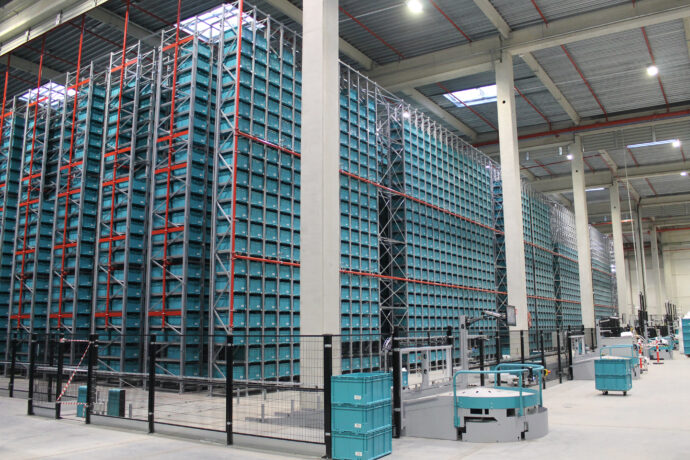 ---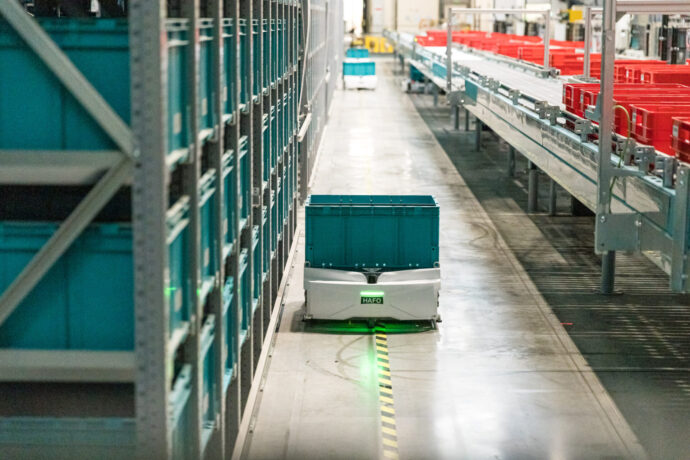 Delivering Meticulous Inventory Management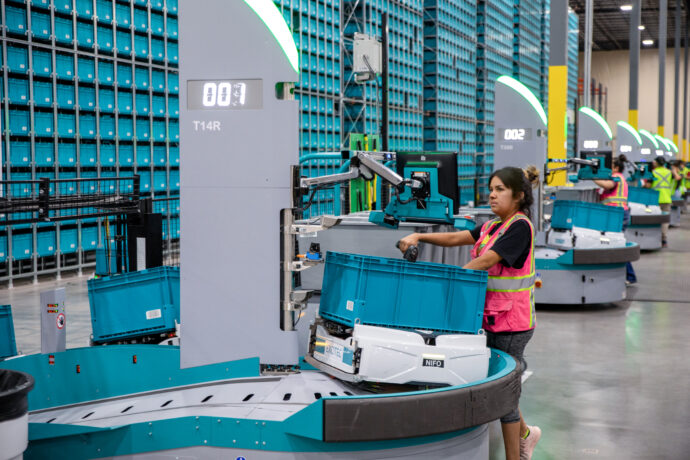 Quickly Access a Wide Range of SKUs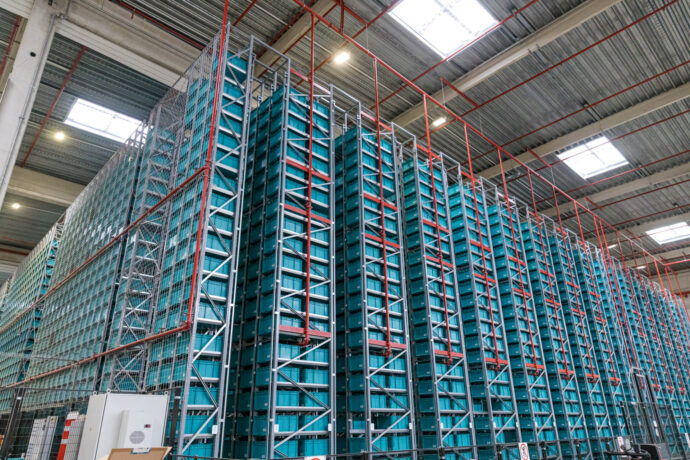 Brewing Up Supply Chain Resilience
---
Ready to transform your warehouse?